And just like that the Nintendo Switch was set to have its biggest year since launch. The pieces moved into place slowly (and might not hold), but on paper at least, the portable console's 2022 is set to be bookended by Pokémon Legends: Arceus and The Legend of Zelda: Breath of the Wild 2, with a whole lot more between. It's 2017 all over again, but bigger.
That year saw the Switch launch with BOTW and then follow-up with Splatoon 2 and Mario Odyssey in the months that followed. It seemed like an accident, in part because BOTW was supposed to come to Wii U years earlier, and one unlikely to be repeated. And yet, as the Switch hits the middle of its hardware lifecycle, that seems to be what's happening.
The Nintendo release calendar has a way of sneaking up on you. That's what happened last fall when a seemingly sleepy season for Switch ended up holding its own against the competition, thanks to a steady stream of breakouts from Metroid Dread to Pokémon Brilliant Diamond and Shining Pearl. It's happening again this year following a sudden one-two punch that began with a Nintendo Direct earlier this month, and ended with the latest Pokémon Presents over the weekend.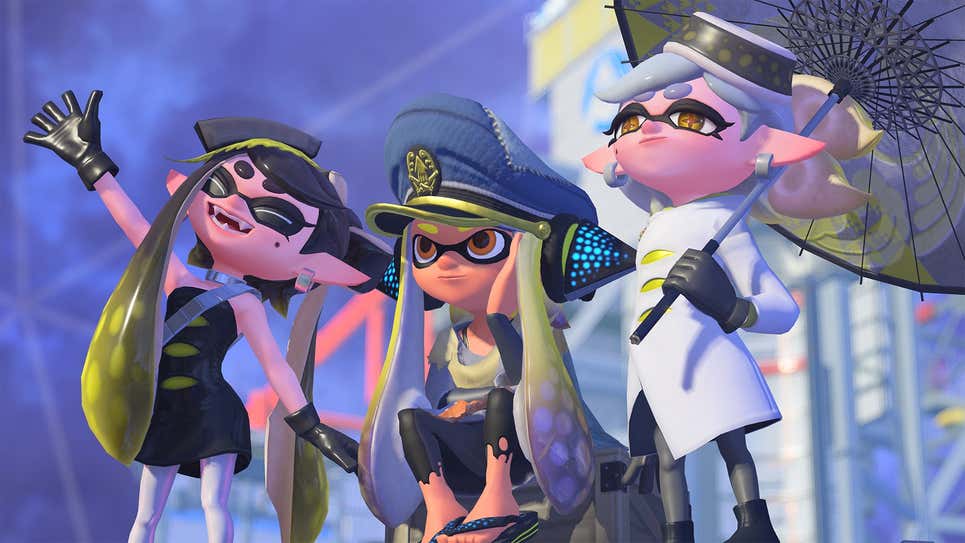 The first event revealed a slew of new games and confirmed Splatoon 3 would hit this summer. The second shocked fans by announcing 2022 would see the release of not just the most ambitious Pokémon game in years, but also an open world Gen 9 in the form of Pokémon Scarlet and Violet. Here are some other highlights from the upcoming lineup: