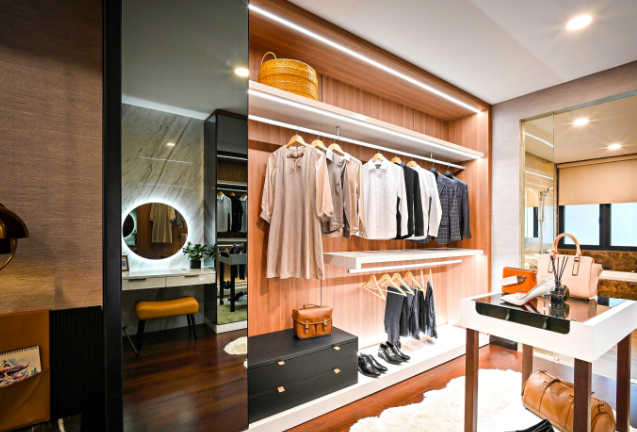 Welcome, gentlemen, to a sartorial journey that will elevate your style game to new heights! In this fashion-forward world, dressing to impress is not just an option but a necessity. Your wardrobe acts as the perfect canvas for self-expression and confidence. And it all starts with essential wardrobe staples that every man should own.

From the timeless appeal of a well-fitted suit to the subtle elegance of a classic timepiece, these items are more than mere clothing or accessories; they are statements of sophistication and refinement. So buckle up, because we're about to delve into the must-have pieces that will make heads turn and hearts skip a beat. Let's dive right in!
The Suit
The suit, a symbol of power and style that has stood the test of time. It is the ultimate wardrobe essential for any man looking to make a lasting impression. Whether you're attending a formal event or stepping into the boardroom, having a well-tailored suit can instantly elevate your confidence and command attention.

But not just any suit will do. The key lies in finding one that fits you like second skin – perfectly tailored to accentuate your physique and highlight your best features. Opt for classic colors like navy blue or charcoal gray, as they exude timeless elegance and versatility.

When it comes to choosing the right fabric, invest in quality materials such as wool or linen blends that offer comfort without compromising on style. And don't forget about the details! Pay attention to lapel width, button stance, and pocket positioning – these subtle nuances can make all the difference.
The Shirt
When it comes to dressing to impress, one essential wardrobe staple that every man should own is a well-fitted shirt. A good quality shirt not only adds sophistication to your overall look but also shows attention to detail and style.

Finding the perfect shirt can be quite a task, as it needs to fit you perfectly in terms of both size and comfort. Opt for classic colors like white, blue, or black that can easily be paired with different outfits. Consider choosing shirts made from high-quality materials such as cotton or linen for maximum comfort.

Another important factor to consider is the collar style of the shirt. The most common collar styles are point collars, spread collars, and button-down collars. Each collar style has its own unique look and can enhance your facial features differently.
The Shoes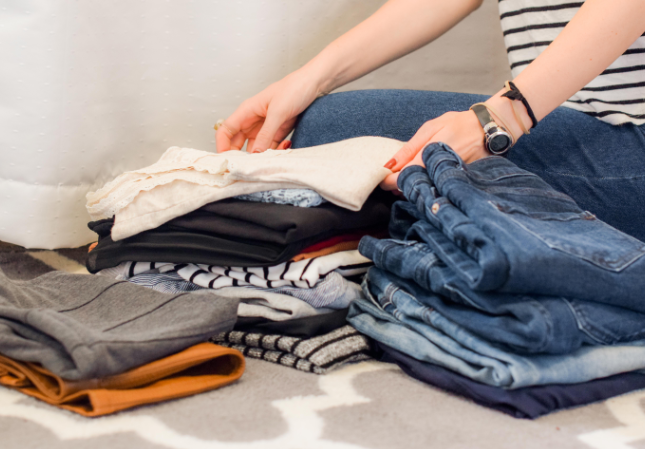 When it comes to completing your wardrobe, one cannot overlook the importance of a good pair of shoes. The right pair can make or break an outfit, so it's crucial to invest in quality footwear that not only looks great but also provides comfort and durability. Whether you're dressing up for a formal occasion or going casual on the weekends, having a selection of versatile shoes is essential.

First and foremost, every man should own a classic pair of dress shoes. Opt for timeless styles like oxfords or brogues in neutral colors such as black or brown. These shoes will effortlessly elevate any suit or tailored ensemble, making you look polished and sophisticated.

For more relaxed occasions, it's important to have a go-to pair of casual shoes. Sneakers are always a popular choice and can be dressed up or down depending on the occasion. Look for clean and minimalist designs with premium materials like leather or suede.
The Watch
A timeless accessory that adds sophistication and style to any outfit, a good watch is an essential wardrobe staple for every man. Whether you prefer classic elegance or modern minimalism, there's a timepiece out there that will perfectly complement your personal style.

When it comes to choosing the right watch, quality is key. Opt for brands with a reputation for craftsmanship and durability. A well-made watch not only looks great but also stands the test of time.

Consider your lifestyle when selecting a watch. If you lead an active lifestyle or enjoy outdoor activities, a durable sports watch with water resistance may be more suitable. On the other hand, if you're more inclined towards formal occasions and business settings, a sleek dress watch with leather or metal strap would be the ideal choice.
The Belt
No outfit is complete without the right accessories, and one of the essential wardrobe staples every man should own is a quality belt. A well-chosen belt can not only hold up your pants but also add that finishing touch to your overall look.

When it comes to belts, there are a few key factors to consider. First and foremost, choose a belt that fits you properly. It should be long enough to comfortably go through the loops of your pants without hanging too loosely or being too tight.

Next, pay attention to the material of the belt. Leather is always a classic choice, as it is durable and versatile. Look for high-quality leather belts that will stand the test of time and age gracefully with wear.
Buy Them From Endclothing Website

Incorporating essential wardrobe staples into your style is a surefire way to make a lasting impression. From the timeless suit that exudes confidence to the perfect pair of shoes that adds a touch of sophistication, these pieces are crucial for any man's closet. But where can you find the highest quality items? Look no further than Endclothing.

Endclothing is an online destination known for curating a selection of premium menswear brands. Their commitment to craftsmanship and attention to detail ensure that every piece they offer will elevate your style game. Whether you're searching for a tailored suit, stylish shirts, sleek shoes, or statement accessories like watches and belts, Endclothing has it all.

When it comes to suits, Endclothing offers top-notch options from renowned designers such as Tom Ford, Canali, and Hugo Boss. These brands are synonymous with luxury and elegance, ensuring that you'll look sharp at any formal occasion or business meeting.

To complement your suave suit collection, head over to their shirt section where you'll find an array of styles ranging from classic button-downs to trendy prints. With brands like Off-White and Saint Laurent in their lineup, you can be confident in finding shirts that reflect your personal taste while keeping up with current fashion trends.

No outfit is complete without the right footwear. At Endclothing's shoe department, expect nothing less than exceptional craftsmanship and unparalleled comfort from brands like Gucci and Common Projects. From loafers to sneakers and everything in between – whether it's casual or formal – they have got you covered.

Of course, no ensemble is truly finished without those finishing touches; enter their collection of exquisite watches from esteemed names like Rolex and Omega. Not only do these timepieces serve their purpose but also add an air of sophistication to any wrist they adorn. Finally (without using "in conclusion"), let's not forget about belts – small yet significant details that tie together your entire look.