Are you tired of being locked into long-term contracts with your mobile carrier? Or, perhaps you're sick of paying exorbitant monthly fees for mediocre phone plans. If so, it's time to consider Mint Mobile as the best prepaid cell phone option for 2023. With affordable and flexible plans, no-contracts and a user-friendly app- this mobile provider is turning heads in the industry. Read on to discover why we believe Mint Mobile should be at the top of your list when choosing a new cell phone plan!
No Contract
Gone are the days of being locked into a long-term contract with your mobile provider. One of the most significant advantages of Mint Mobile is that there's no contract required. That means you can switch to a different plan or carrier at any time without facing hefty cancellation fees.

Not only does this give customers more freedom and flexibility, but it also puts pressure on Mint Mobile to provide excellent service and competitive pricing to retain its customer base.
Affordable Plans
Affordability is often the top priority for individuals looking to switch to a prepaid cell phone plan. This is where Mint Mobile stands out from its competition with some of the most affordable plans in the market.

Mint Mobile's plans start as low as $15 per month, making it an ideal option for those on a tight budget. Despite being budget-friendly, these plans don't skimp on features and offer unlimited talk and text along with ample data options.

What's more impressive about Mint Mobile's affordability is that it doesn't require any long-term commitment or contract. Customers can pay monthly without worrying about hidden fees or extra charges.

Flexible Plans
One of the reasons why Mint Mobile is the best prepaid cell phone option in 2023 is their flexible plans. With Mint Mobile, you can choose a plan that suits your budget and usage needs.

Mint Mobile offers three different data options: 4GB, 10GB, and Unlimited. You can select the amount of data that you need for your monthly usage without having to worry about overage charges.

Another great aspect of Mint's flexible plans is their ability to customize your plan according to your lifestyle. If you don't use much data but make a lot of calls or send texts, they have a plan for that too! You can also switch between plans if needed without any penalties or fees.
Bring Your Own Phone
One of the best things about Mint Mobile is that you can bring your own phone. This means that if you already have a phone, you don't need to buy a new one just to switch to their service. It's also great for people who want to upgrade their phone without being locked into a contract.

When it comes to bringing your own device, Mint Mobile supports most unlocked GSM phones. This includes phones from major brands like Apple, Samsung, and Google. The process of switching over is relatively painless – all you need is a new SIM card from Mint Mobile and then follow the instructions provided in order to activate your service on your existing device.
Bringing your own phone with Mint Mobile can be an excellent way to save money while still getting top-quality cellular service.
Our Recommendation : Mint Mobile – Best Prepaid Options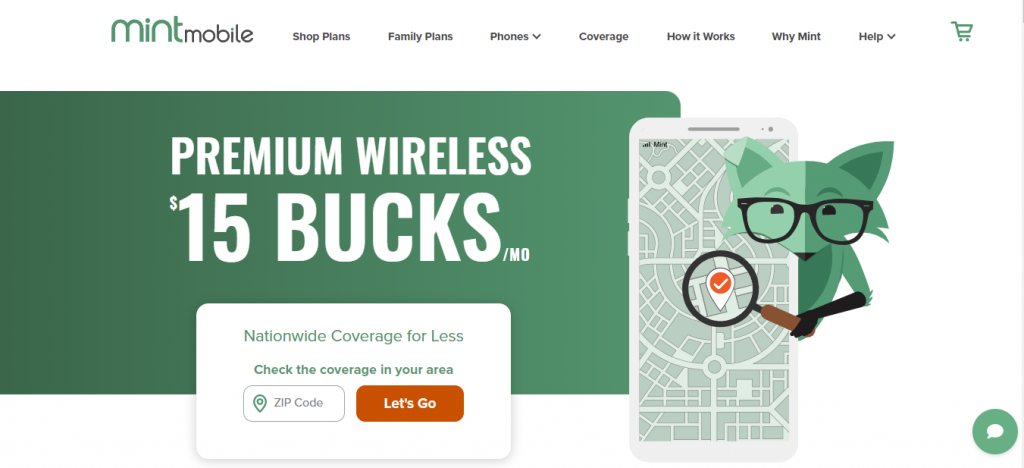 After considering all the factors, we highly recommend Mint Mobile as the best prepaid cell phone option for 2023. With its no-contract policy, affordable and flexible plans, convenient app, and ability to bring your own phone, you simply can't go wrong with Mint Mobile.

Not only are their plans budget-friendly but they also offer great value in terms of data allowance and coverage. Plus, their app makes managing your account a breeze!

So if you're looking for an excellent prepaid cell phone service that doesn't lock you into a contract and won't break the bank, then look no further than Mint Mobile. Try it out for yourself – we promise you won't be disappointed!