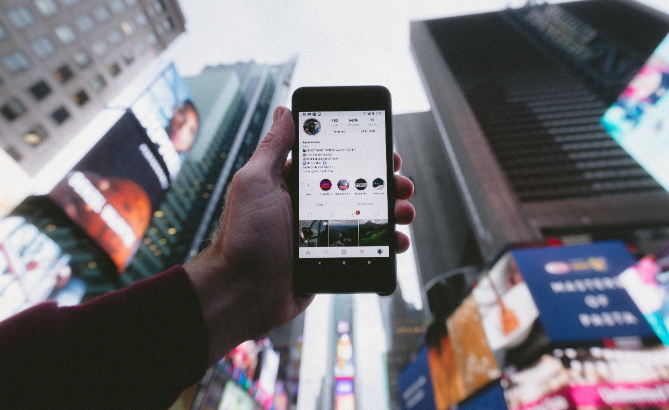 Introduction
Are you tired of paying exorbitant fees for your phone and internet services? Are you looking for affordable options that won't break the bank? Well, look no further! In this blog post, we will provide you with all the tips and tricks on how to find affordable phone and internet services in your area. From the best providers to the cheapest plans available, we've got you covered. Say goodbye to high bills and hello to savings – let's get started!
How to Find Affordable Phone and Internet Services in Your Area
Finding affordable phone and internet services in your area can be a daunting task, especially if you don't know where to start. But fear not! There are several ways to find the right provider for your needs without breaking the bank.

Firstly, do some research on the different providers available in your area. Look at their packages and compare prices. You can also check online reviews of each provider to see what other customers have experienced with their service.

Another way is to ask around for recommendations from friends or family members who live nearby. They might have insights into which provider offers good deals or has better coverage in certain areas.

In addition, many providers offer special deals or discounts that may not be advertised on their website. So it's always worth calling them up and asking about any current promotions they may have.

Consider bundling services together such as getting both phone and internet services from one provider as this often leads to lower costs overall.

By following these tips, you'll be able to find affordable phone and internet services that fit within your budget while still meeting all of your communication needs.
The Best Phone and Internet Providers in the United States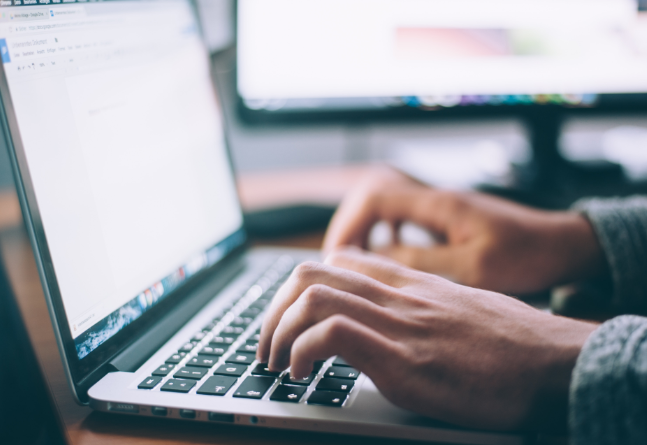 When it comes to phone and internet providers in the United States, there are several options available. Each provider offers different plans and packages, making it important to research which one best fits your needs.

One of the top providers is Verizon Wireless. They offer both phone and internet services with various plan options that cater to individual or family needs. Their Fios internet service provides fast speeds for streaming and browsing.

Another popular option is AT&T Mobility. Similar to Verizon, they provide phone and internet services with flexible plans at affordable prices. They also offer bundle packages for those looking for a combination of both services.

Comcast Xfinity is another major player in the industry, providing reliable high-speed internet across the country. Additionally, they offer affordable phone plans through their Xfinity Mobile service.

Spectrum is a great choice for those seeking budget-friendly options without sacrificing quality connection speeds. Their internet-only plans start at low rates with no contracts required.

T-Mobile offers competitive pricing on their mobile phone plans with unlimited data usage available at reasonable prices. They also recently launched home internet services in select areas as an alternative option for households seeking faster speeds than DSL connections can provide.

Ultimately, finding the best provider depends on personal preferences and location availability; taking time to research each company's offerings can lead you towards selecting the right one that best suits your lifestyle needs!
The Cheapest Phone and Internet Plans in the United States
When it comes to finding the cheapest phone and internet plans in the United States, there are plenty of options available. It's important to compare different plans from different providers before making a decision.

One popular option is T-Mobile's Essentials plan, which offers unlimited talk, text, and data for just $60 per month. Another affordable choice is Sprint's Unlimited Basic plan for $65 per month with similar features.

For those looking to save even more money on their monthly bills, prepaid plans can be a great option. Boost Mobile offers a 10GB plan for only $35 per month or an unlimited data plan for just $50 per month.

If you're not a heavy internet user and just need basic connectivity at home, consider looking into DSL or cable options offered by local providers such as AT&T or Xfinity. These providers typically have introductory deals that offer lower rates for the first few months of service.

Ultimately, finding the cheapest phone and internet plan depends on your specific needs and usage habits. Take some time to research different options in your area before committing to any particular provider or plan.
How to Save Money on Your Phone and Internet Bills
Saving money on phone and internet bills is something that we all want to achieve. Here are some tips to help you save money on your monthly expenses.

First, evaluate your current plan and usage. Check if you're paying for services or features that you don't actually need or use. You may be able to switch to a more affordable plan that better suits your needs.

Another way to save is by bundling your phone and internet services with one provider. Many companies offer discounts when you bundle services together, so take advantage of these deals if they make sense for you.

Consider negotiating with your current providers as well. If you've been a loyal customer for years, they may be willing to offer loyalty discounts or promotions in order to keep your business.

Always monitor and compare prices from different providers before signing up for any new plans or contracts. It's important not only to look at the initial cost but also what additional fees will be added in the long run.

By taking these steps, it's possible to save significant amounts of money on both phone and internet bills every month without sacrificing quality service!
Get Your Internet Connection With AT&T Mobility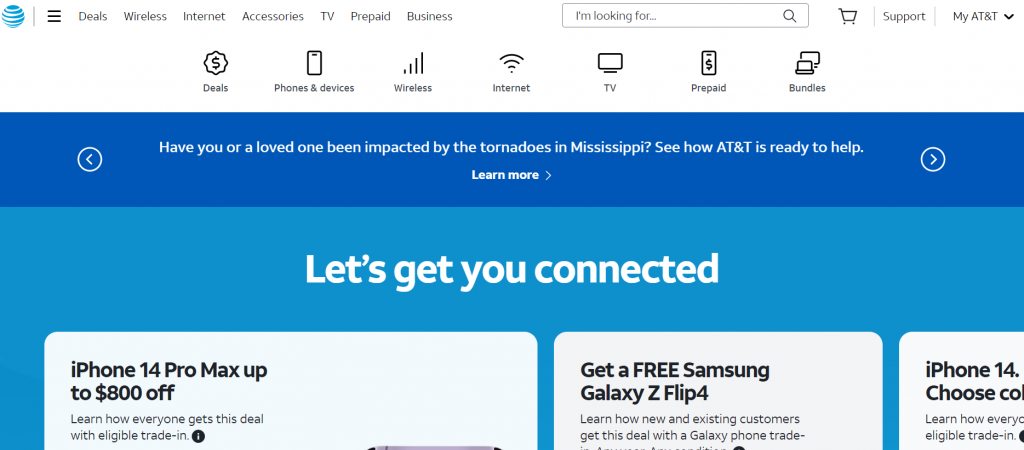 Finding affordable phone and internet services in your area can be a daunting task. However, by doing research on the best providers and plans available, you can save money while still enjoying high-quality services.

One provider that stands out among the rest is AT&T Mobility. They offer a wide range of phone and internet plans to fit any budget with some of the fastest internet speeds available. Plus, they have reliable coverage throughout most areas in the United States.

If you're looking for an affordable option that doesn't sacrifice quality or reliability, then consider getting your phone and internet connection with AT&T Mobility. With their competitive pricing and exceptional service, you won't regret making the switch!