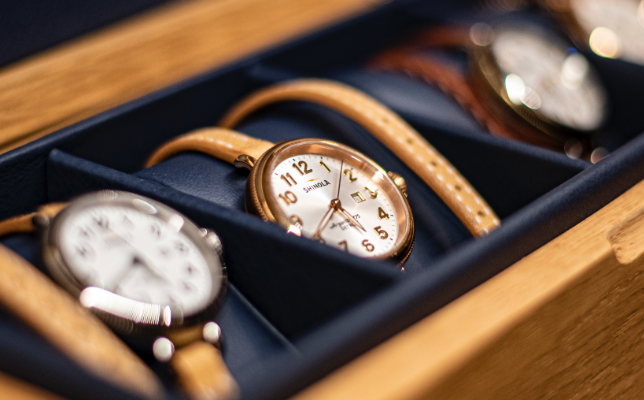 Watches have come a long way since their invention centuries ago. They've evolved into statement pieces, essential accessories for every wardrobe and even fashion statements that are truly timeless. From classic leather time pieces to high-tech smart watches, there is something for everyone when it comes to selecting the perfect watch. But what makes watches so important and why should you own one? In this blog post, we will explore the importance of having a watch as part of your accessory collection and why it pays off to invest in one.
The History of Watches
Watches have been around for centuries, first appearing in the 15th century. They were originally created as a way to keep track of time while out on long voyages. By the 16th century, they had become more ornate and were often given as gifts between nobles. In the 17th century, watchmakers began to experiment with different materials and designs, resulting in the first pocket watches.

During the 18th century, watches became increasingly popular as fashion accessories. Women began to wear them as bracelets and pendants, while men wore them as pocket watches. This trend continued into the 19th century, with watches becoming even more elaborate. By the early 20th century, wristwatches had become commonplace.

Today, watches are still popular as both fashion accessories and functional tools. They come in a wide variety of styles, from simple and elegant to flashy and sporty. Whether you're looking for a new everyday accessory or a special gift, there's a watch out there that's perfect for you.
The Different Types of Watches
Different watches serve different purposes. Some are designed for everyday wear, while others are meant for special occasions. Here is a look at the different types of watches available:

1. Everyday Watches: These watches are designed to be worn on a daily basis. They are usually made from stainless steel or other durable materials. Most have a simple design with a leather or fabric strap.

2. Dress Watches: Dress watches are more formal than everyday watches. They are often made from precious metals like gold or silver. They may have intricate designs and feature a dressier strap, such as a metal bracelet.

3. Sports Watches: Sports watches are designed for people who lead an active lifestyle. They are usually made from durable materials like stainless steel or rubber. They often have features like stopwatches and timers.

4. Luxury Watches: Luxury watches are the most expensive and prestigious type of watch available. They are usually made from gold or platinum and feature intricate designs. Many luxury brands offer custom-made watches that can cost tens of thousands of dollars.
Why Watches Are Important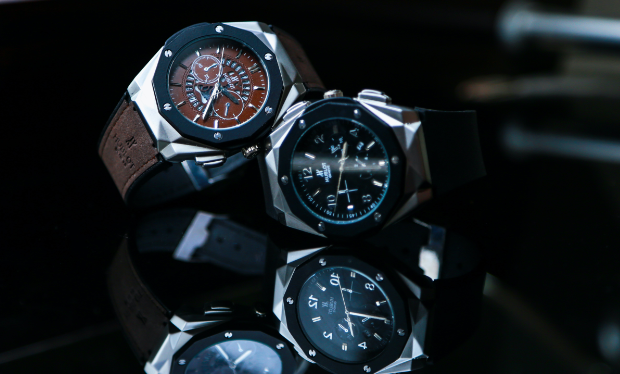 There are many reasons why watches are important. They can be both stylish and functional, and they are essential accessories for every wardrobe. Watches can make a statement about your personal style, and they can also be used to keep track of time.

Watches are available in a wide variety of styles, so you can find one that fits your personal taste. You can choose from different materials, colors, and designs. There are also a variety of functions that watches can perform, such as keeping track of the date or time zones.

Watches make great gifts for loved ones, and they are also a nice way to treat yourself. Whether you are shopping for a new watch or simply looking to add one to your collection, there is a watch out there that is perfect for you.
How to Choose the Right Watch
A watch is the one accessory that can truly make or break an outfit. Whether you're going for a sophisticated, professional look or something more casual, the right watch can pull your whole ensemble together. But with so many different styles and brands on the market, how do you choose the right one for you?

Here are a few things to keep in mind when shopping for a new watch:

-Your personal style: What kind of clothing do you typically wear? If you prefer a more laid-back aesthetic, opt for a Casio G-Shock or similar style. If you like to dress up more often, go for something sleeker and more classic, like a Timex weekender.

-The occasion: Are you looking for a watch to wear every day, or just for special occasions? If you need something that can transition from the office to after-work drinks, look for a versatile style that will work with both your work wardrobe and your casual clothes.

-Your budget: Watches can range in price from under $100 to several thousand dollars. Consider how much you're willing to spend before beginning your search. It's also important to remember that cheaper doesn't always mean better—a well-made watch from a reputable brand will last longer and look nicer than a cheap knockoff.

Buy Fossil Watches For Yourself

Fossil watches are essential accessories for every wardrobe because they are both stylish and functional. With a wide variety of styles to choose from, you can find a Fossil watch that suits your personal taste and fashion sense. Whether you prefer a classic, sophisticated look or a more modern and trendy style, Fossil has the perfect watch for you.

Not only are Fossil watches stylish, but they are also highly functional. With features like water resistance, shock resistance, and chronograph functions, Fossil watches can keep up with your active lifestyle. Whether you're hiking, biking, or swimming, a Fossil watch will be there to help you keep track of time.

So why wait any longer? Treat yourself to a new Fossil watch today!