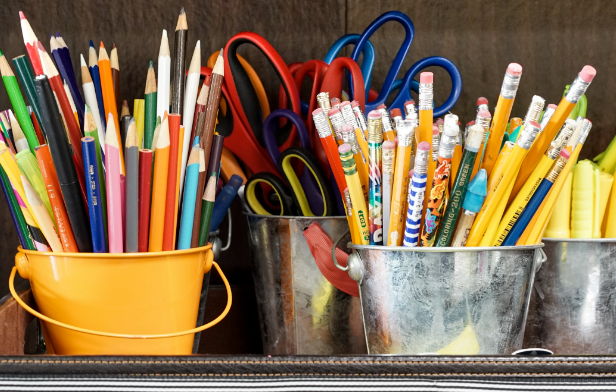 Whether you're a student fresh out of high school or an adult returning to education, having the right supplies for your classes is essential. With so much to bring to and from school each day, it can be hard to know what's essential and what's not. To help, this article will discuss the must-have office & school supplies every student should own. From pens and pencils to binders and backpacks, these are the items that will make your educational journey easier and more enjoyable. Read on to find out more!
Backpack
A backpack is an essential piece of gear for any student, whether they're in elementary school or college. It's the perfect way to carry all of your supplies, from textbooks to your laptop to your snacks for the day. And with so many different styles and designs available, you can find one that fits both your needs and your personal style.

When choosing a backpack, look for one that is durable and well-made. You want it to be able to withstand daily use and being stuffed full of books and other supplies. Also consider the size; you don't want a backpack that is too big or too small for your frame. And make sure it has plenty of compartments and pockets for storing everything you need.

Another important consideration is comfort. A backpack should be comfortable to wear, even when it's loaded down with supplies. Look for one with padded shoulder straps and a waist strap if possible. These features will help distribute the weight more evenly and make it more comfortable to carry.

Finally, take some time to find a backpack that you really like. With so many different colors, patterns, and styles available, there's sure to be one that catches your eye. And when you love the way your backpack looks, you'll be more likely to use it often – which is exactly what you want!
Pencil case
Every student needs a good pencil case to store all of their supplies. Here are some things to look for when choosing a pencil case:

1. Size – Make sure the pencil case is big enough to fit all of your supplies, but not too big that it's cumbersome to carry around.

2. Material – A good pencil case should be made from durable material that will protect your supplies from getting damaged.

3. Organization – Choose a pencil case with plenty of compartments and pockets to keep everything organized and easy to find.

4. Style – Pick a style that you like so that you'll actually want to use it!
Pens and pencils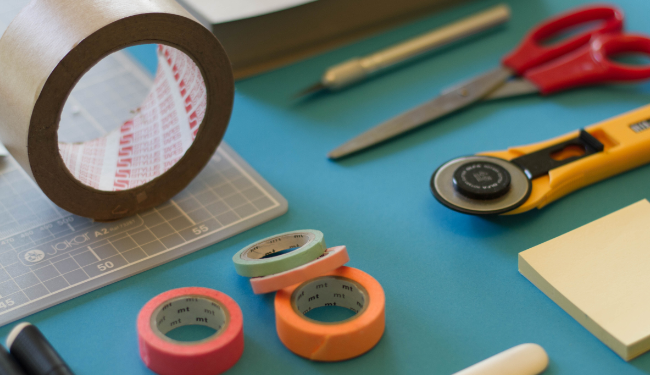 Pens and pencils are some of the most essential school supplies that every student should own. They are necessary for taking notes, writing papers, and doing other assignments in school. There are many different types of pens and pencils available, so it is important to choose the ones that best suit your needs.

Ballpoint pens are the most common type of pen used in schools. They are inexpensive and easy to find. Gel pens are another popular choice among students. They have a smooth writing surface and come in a variety of colors. Fountain pens are also a good choice for students who want a more traditional writing experience.

When it comes to pencils, mechanical pencils are often the best option for students. They do not need to be sharpened and they have lead refills available in different sizes. Woodcase pencils are another good choice, but they require sharpening more often than mechanical pencils.
Notebooks
There are a few office and school supplies that every student should own. Here is a list of the must-haves:

1. A good quality notebook. This is important for taking notes in class and writing down assignments. Look for one that has lined pages and is durable enough to last the entire school year.

2. A set of pens or pencils. Again, this is essential for taking notes and doing assignments. Make sure to have a few different colors on hand so you can color code your notes if needed.

3. Highlighters. These are great for highlighting important information in your textbook or lecture notes. Choose a few different colors so you can use them to organize your thoughts as well.

4. Post-it notes. These come in handy for leaving yourself reminders or sticking notes on pages in your textbook ornotes that you want to remember for later.

5 .A stapler and paperclips. You'll need these for fastening together papers and essays. Make sure you have extras on hand so you're never caught without them when you need them most!
Credit Card Magnifier
A credit card magnifier is a must-have for any student. This small, inexpensive tool can be a lifesaver when it comes to reading small print or trying to see something in low light. A credit card magnifier is a great way to magnify text or images without having to carry around a bulky magnifying glass. Simply hold the credit card up to the item you want to magnify and voila! You'll have a clear view in no time.
Spectacles
As a student, you likely wear glasses or contacts to help you see the chalkboard and your textbooks. But did you know that there are other types of spectacles that can help you in your studies?

Here are three types of spectacles every student should own:

1. Reading glasses

Whether you're reading a textbook or an article for class, reading glasses can help you see the print more clearly. If you find yourself squinting to read, it's time to invest in a pair of reading glasses.

2. Computer glasses

If you spend a lot of time looking at a computer screen, you may want to invest in a pair of computer glasses. These special spectacles help reduce eye strain and fatigue, and can make it easier to focus on your work.

3. Magnifying glasses

When you're working on a project that requires close attention to detail, magnifying glasses can be a valuable tool. Whether you're painting, sculpting, or doing needlework, magnifying glasses can help you see your work more clearly.
Buy Them From Joom Website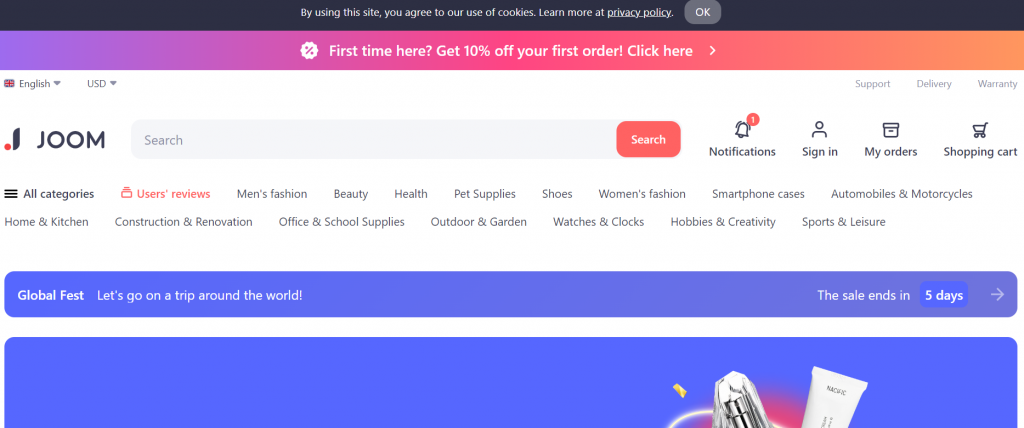 Joom is a website where you can buy office and school supplies. They have a wide variety of products to choose from, and they offer free shipping on orders over $50. You can also find helpful tips and advice on their blog.
Joom is the perfect place to buy office and school supplies for students. From pens and pencils to paper and notebooks, Joom has everything students need to get through the school year. And with great prices on top brands like BIC, Pentel, and Pilot, students can get all the supplies they need without breaking the bank.
Joom was founded in Riga, Latvia, in 2016. We consist of a group of companies with offices in Latvia, China, Hong Kong, the USA, Germany and Luxembourg.