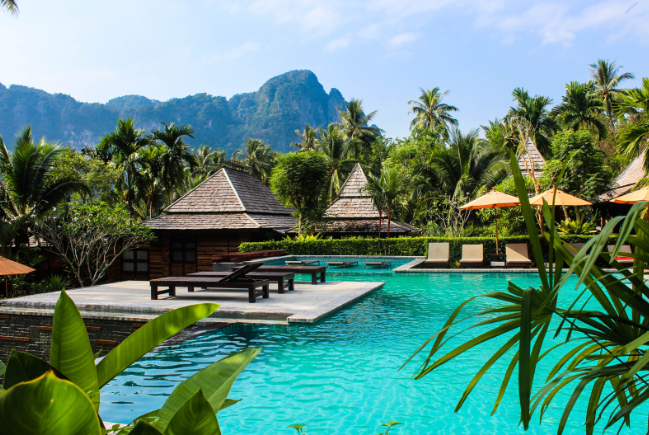 Introduction
Are you tired of spending hours scouring the internet for the best hotel deals, only to end up feeling overwhelmed and unsure if you're getting a good deal? Well, fear not! With these tips for finding the best hotel deals online, you can travel smarter, not harder. From understanding the different types of hotels to choosing the right one for your needs, we've got you covered. And to top it off, we'll even show you how to book your next stay with ease using Hilton's website. So sit back, relax and let us help make your next trip stress-free and budget-friendly.
How to Find the Best Hotel Deals Online
When it comes to finding the best hotel deals online, there are many ways you can approach it. First and foremost, make sure to do your research well in advance of your trip. This will give you ample time to compare prices and find the best offers available.

One great way to start is by looking on aggregator websites that allow you to search for hotels across multiple platforms all at once. These sites often have special deals and discounts that aren't available elsewhere.

Another strategy is signing up for hotel loyalty programs as they offer members exclusive rates or even free nights after a certain number of stays. Make sure to also check social media accounts of hotels or tour companies as some may post exclusive promotions specifically for their followers.

Always be flexible with your travel dates if possible. Booking during off-peak season can save significant amounts while still providing an enjoyable experience without the crowds!
The Different Types of Hotels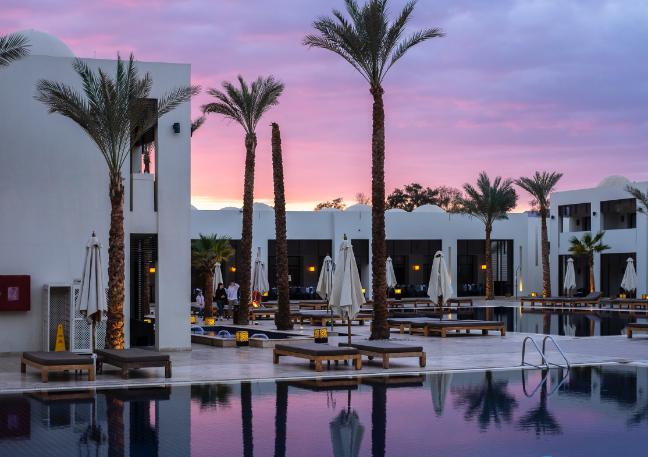 When it comes to booking hotels, there are several different types of accommodations available. The type of hotel you choose will depend on your budget, travel preferences, and what amenities you're looking for.

Firstly, there are luxury hotels that offer top-of-the-line accommodations and amenities such as spas, fine dining restaurants, and personalized services. These hotels often come with a hefty price tag but provide an unforgettable experience.

Secondly, boutique hotels are smaller in size and offer a more unique atmosphere compared to chain hotels. They often have their own distinct theme or design aesthetic that sets them apart from other traditional accommodation options.

Thirdly, budget-friendly options like hostels or motels can be ideal for travelers who want to save money on lodging. While they may not have all the bells and whistles of luxury or boutique hotels, these accommodations provide basic necessities at an affordable price point.

Vacation rentals such as Airbnb allow travelers to rent someone's home or apartment while they're away. This option is perfect for those who want a more immersive travel experience where they can live like a local in their destination city.

With so many different types of accommodations available online today it's important to do research beforehand to ensure you find the right fit for your needs and preferences when traveling.
How to Choose the Right Hotel for You
Choosing the right hotel for your travel needs can be overwhelming, especially with so many options available online. However, there are a few factors that you should consider to help narrow down your choices and ensure that you have a comfortable and enjoyable stay.

Firstly, think about the purpose of your trip and what amenities or features are important to you. If you're on a business trip, free Wi-Fi and easy access to transportation may be essential. On the other hand, if you're on vacation with family or friends, proximity to attractions and entertainment may be more critical.

Secondly, pay attention to the location of the hotel. Do some research on the surrounding area to make sure it's safe and convenient for your needs. Consider things like distance from airports or train stations as well as local restaurants or shops.

Thirdly, take into account any special requirements or preferences you might have such as wheelchair accessibility or pet-friendly rooms.

Lastly but not least is considering reviews from past guests who have stayed in those hotels before making up their mind about where they want to spend their time when traveling.
Book Your Hotels With Hilton Website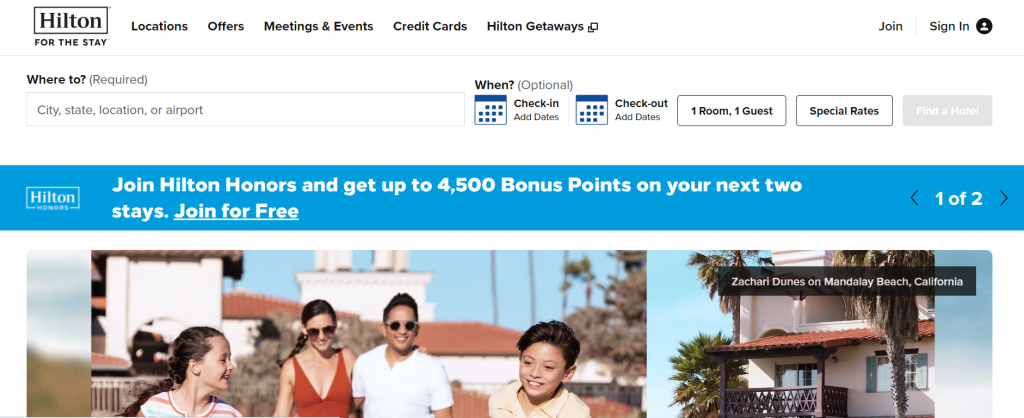 Booking your hotels with Hilton website is one of the best ways to find great hotel deals online. With the Hilton Honors program, you can earn points for every stay that you make and redeem them for free nights at various Hilton properties worldwide.

By booking directly on their website, you can also take advantage of exclusive member-only discounts and perks like free Wi-Fi and late check-out. Plus, with their Best Price Guarantee, if you find a lower rate elsewhere within 24 hours of booking your stay, they will match it and give you an additional 25% off.

Traveling smarter means taking advantage of all the resources available to us online. By following these tips for finding the best hotel deals and utilizing websites like Hilton's own site, we can save money while still enjoying comfortable accommodations during our travels. So what are you waiting for? Start planning your next trip today!