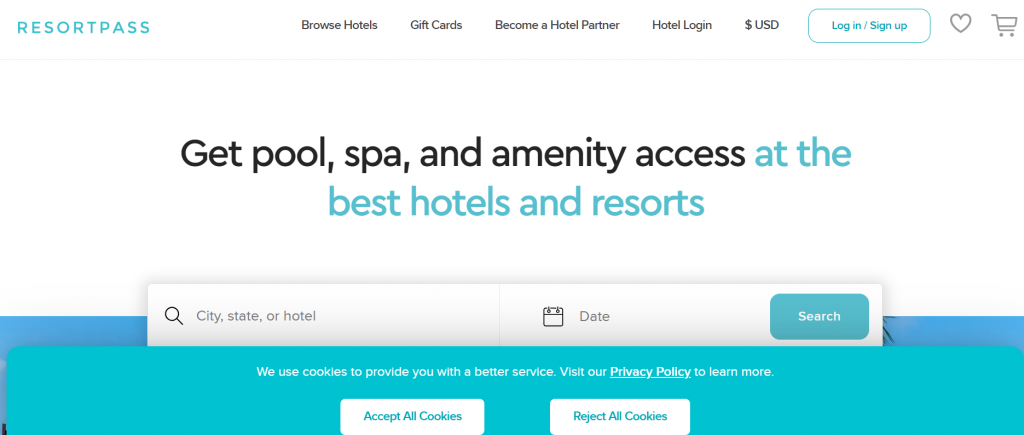 Introduction
Welcome to the ultimate guide on Resortpass, your ticket to accessing luxury pools, spas, and amenities like never before! Whether you're dreaming of a daycation at a stunning resort or looking for the perfect spot to unwind with friends, Resortpass has got you covered. In this blog post, we'll dive into what Resortpass is all about, how it works its magic, the benefits it brings to your leisure time adventures, and ultimately answer the burning question – is Resortpass worth it? Get ready for an exclusive peek into a world of relaxation and indulgence that awaits you at some of the most exquisite locations across the globe. Let's jump in and explore everything that makes Resortpass a game-changer in creating unforgettable experiences!
What is Resortpass?
Resortpass is a unique platform that allows you to access luxury pools, spas, and amenities without having to book a room at the resort. It's like getting a day pass to experience all the lavishness of a high-end resort without actually staying overnight.

With Resortpass, you can enjoy all the perks of an exclusive resort for just one day. Whether you're looking for a relaxing day by the pool, indulging in spa treatments, or enjoying delicious food and drinks at the resort's restaurants and bars, Resortpass has got you covered.

The concept behind Resortpass is simple yet brilliant. Many people dream of experiencing luxury resorts but don't necessarily want to spend hundreds or even thousands of dollars on accommodation. With Resortpass, you have the freedom to choose from various participating resorts and purchase affordable day passes according to your preferences.

It's not just about gaining access; it's about being able to immerse yourself in an atmosphere of opulence and relaxation for a few hours. Forget about crowded public pools or average hotel facilities – with Resortpass, you can elevate your leisure time by accessing top-notch amenities typically reserved for hotel guests.

So whether you're visiting a new city and want to treat yourself or simply need some pampering close to home – using Resortpass opens up doors (and gates) that were previously closed off unless you booked an expensive stay at these luxurious properties.
How Does Resortpass Work?


Resortpass is a convenient platform that allows you to access luxury pools, spas, and amenities at some of the finest hotels and resorts around the world. But how does it actually work? Let's take a closer look.

You need to visit the Resortpass website or download their mobile app. From there, you can browse through their extensive list of partner properties and choose one that suits your preferences. Whether you're looking for a day pass or a longer staycation experience, Resortpass offers various options to cater to your needs.

Once you've selected your desired location and date, simply purchase your pass online. The process is quick and easy, ensuring hassle-free booking for users. After completing your purchase, you'll receive an email confirmation with all the necessary details about your reservation.

On the day of your visit, all you have to do is check in at the hotel's front desk as a Resortpass guest. You'll be given access to the pool area along with any additional amenities included in your package. It's important to note that each property may have different restrictions or guidelines regarding capacity limits and usage policies.

With Resortpass, there's no need for expensive memberships or overnight stays just to enjoy luxurious resort facilities. This innovative platform opens up exclusive opportunities for individuals seeking relaxation and indulgence without breaking the bank.

So why wait? Discover new destinations and treat yourself to unforgettable experiences with Resortpass today!
What are the Benefits of Using Resortpass?
Using Resortpass to access luxury pool, spa, and amenities comes with a multitude of benefits. First and foremost, it gives you the opportunity to experience world-class facilities without having to stay overnight at a resort or hotel. This is perfect for those looking for a day of relaxation or pampering.

One of the main advantages of using Resortpass is the convenience it offers. Instead of spending time researching different resorts and their amenities, Resortpass provides an easy-to-use platform where you can browse through various options in your desired location. You can compare prices, services offered, and even read reviews from other users.

Another benefit is the flexibility that Resortpass provides. Whether you're traveling solo or with a group of friends, there are options available for everyone. You can choose between day passes or packages that include additional perks like food and beverage credits or spa treatments.

Additionally, using Resortpass allows you to access exclusive pools and facilities that may otherwise be restricted to hotel guests only. It's like getting VIP treatment without actually staying at the resort.

By using Resortpass, you have the freedom to explore multiple resorts in one trip if you wish. This means more variety in terms of amenities and experiences during your vacation.

Using Resortpass opens up a world of possibilities when it comes to accessing luxury poolside relaxation and pampering experiences. With its convenience, flexibility, exclusivity benefits – it's definitely worth considering on your next getaway!
Is Resortpass Worth It?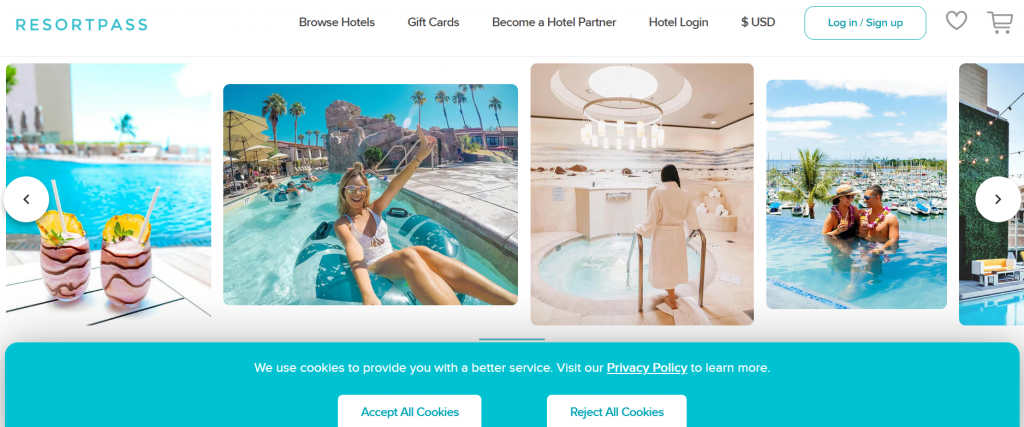 Now that we have explored all the features and benefits of Resortpass, you might be wondering if it is worth giving a try. The answer to this question ultimately depends on your personal preferences and travel habits.

If you are someone who enjoys indulging in luxury amenities and wants to make the most out of your vacation or staycation, then Resortpass can be a fantastic option for you. It provides access to some of the most exquisite pools, spas, and other facilities at top-tier resorts without having to book a room.

Resortpass offers convenience and flexibility by allowing you to choose from various options based on location, date, and desired amenities. This means that whether you are traveling solo or with a group, there will always be something suitable for everyone's needs.

Moreover, using Resortpass can also save you money compared to booking an overnight stay at these upscale resorts. If relaxation by the pool or indulging in spa treatments is your main focus rather than staying overnight at a hotel, Resortpass allows you to experience luxurious amenities without breaking the bank.

Additionally, Resortpass offers transparency when it comes to pricing and availability. You can easily check the prices upfront without any hidden fees or surprises upon arrival. This helps in planning your day effectively while ensuring that everything stays within your budget.

However, it is important to note that not all destinations may have a wide range of participating resorts on the Resortpass platform. So before making any decisions, do check if there are options available in your desired location.

In conclusion (without saying "in conclusion"), whether it's for a special occasion or simply treating yourself during your travels, using Resortpass can provide an unmatched level of luxury and relaxation without committing to an overnight stay. So go ahead and dive into paradise with just one click!