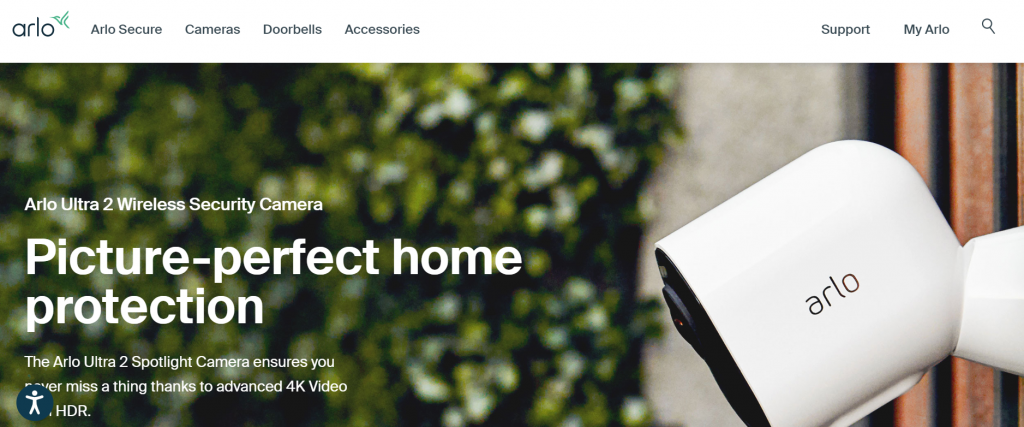 Home security is a top priority for many people these days, and Arlo has become an increasingly popular choice. Offering a range of high-quality cameras and video doorbells, the Arlo website seeks to provide customers with the best security solutions on the market. In this review, we'll take a look at the various products available on the Arlo website, their features and how they can help keep your home safe and secure. From indoor and outdoor options to night vision capabilities and more, get ready to learn about all the amazing security solutions that Arlo has to offer!
Introducing Arlo
Arlo is a company that produces home security cameras. The company was founded in 2014 and is headquartered in San Mateo, California. Arlo's mission is to make it easy for people to keep their homes and families safe.
The company offers a variety of camera options to meet different needs. Arlo's cameras are wireless, making them easy to install and move around as needed They also offer night vision and two-way audio, so you can see and hear what's going on even when it's dark or you're not at home.
Arlo's cameras start at $99.99, making them an affordable option for many families. The company also offers a subscription service that starts at $9.99 per month and gives you access to additional features like cloud storage and professional monitoring. If you're looking for a home security camera system that will give you peace of mind without breaking the bank, Arlo may be the right choice for you.
The Different types of Arlo Cameras
There are four main types of Arlo cameras:

1. The Arlo Ultra Camera is the latest and most advanced model. It offers 4K HDR video and color night vision, making it ideal for home security.

2. The Arlo Pro 3 Camera is a step down from the Ultra but still offers high-quality video and features like two-way audio and Activity Zones.

3. The Arlo Go Camera is a battery-powered option that's perfect for locations where there's no power outlet, like a second home or vacation rental.

4. The Arlo Q Camera is the most basic model but still offers features like two-way audio, motion detection, and push notifications.
Pros and Cons of using Arlo Cameras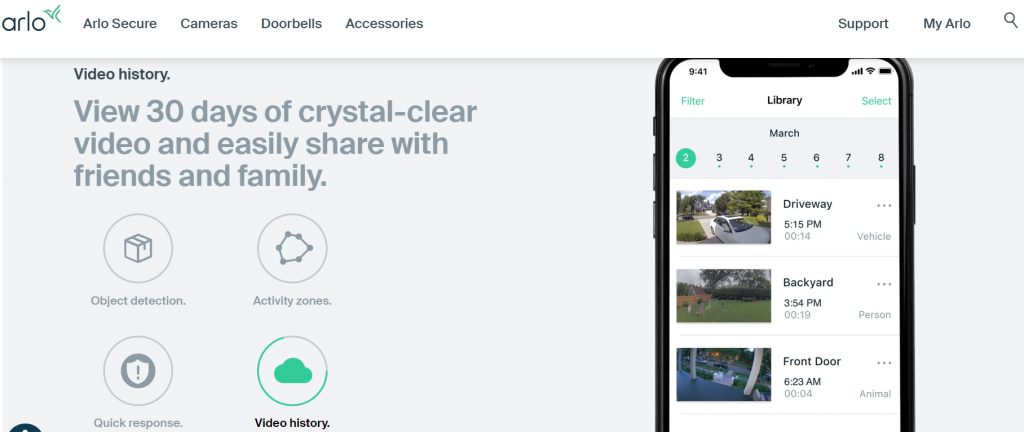 Arlo cameras are a great way to keep your home safe and secure. But like any product, they have their pros and cons. Here are some things to consider before you purchase an Arlo camera:

PROS:

-Arlo cameras are very easy to install and use. You can put them up in minutes, and they're ready to go.

-Arlo cameras are wire-free, so you don't have to worry about messy cords. They're also weatherproof, so you can use them indoors or outdoors.

-Arlo cameras have excellent night vision, so you can see what's going on even in low light conditions.

-Arlo cameras come with free cloud storage, so you can review your footage at any time.

CONS:

-Arlo cameras are battery-powered, so you'll need to regularly charge them or else they won't work. This can be a hassle if you forget to do it.

-Arlo cameras can be pricey, especially if you want multiple units. But considering all the features they offer, they may be worth the investment.
How to use Arlo Cameras
If you're looking for a home security camera that will keep your home safe and secure, then you should definitely consider getting an Arlo camera. In this article, we'll take a look at how to use Arlo cameras to keep your home safe and secure.

First, you'll need to decide where you want to put your Arlo camera. You'll want to choose a location that has a good view of the area you want to monitor. Once you've chosen a location, you'll need to mount the camera. Arlo cameras come with mounting hardware and instructions, so it's easy to do yourself.

Next, you'll need to connect the camera to your home's Wi-Fi network. Once the camera is connected, you can access it from anywhere in the world using the Arlo app. The app lets you view live footage from your camera, as well as record and download videos.

Finally, you'll need to create an account with Arlo. This will allow you to manage your cameras and view footage from them online. Once you have an account, you can add additional users so that other people can access your cameras as well.
Arlo Camera Comparison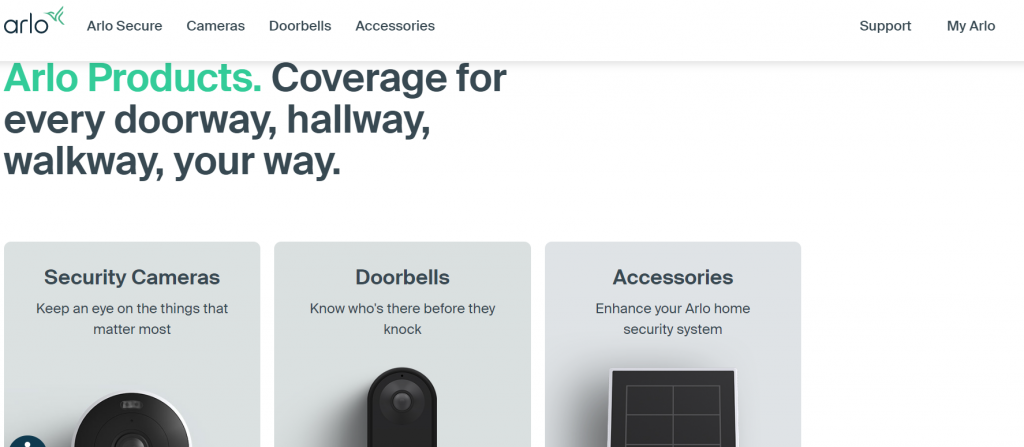 Arlo makes some of the best home security cameras on the market, and they offer a wide variety of models to choose from. In this article, we'll compare three of Arlo's most popular cameras head-to-head, to help you decide which one is right for your needs.

The first camera we'll look at is the Arlo Pro 2. This camera is a great all-around option, with 1080p HD video quality, two-way audio, and 7 days of free cloud storage. It also has some nice extra features like motion detection and night vision. The only downside is that it requires a base station (sold separately), which adds an extra layer of complexity to the setup process.

If you're looking for a more simple solution, the Arlo Essential Wireless Security Camera might be a better option for you. This camera doesn't require a base station, and it comes with 3 months of Arlo Smart service included. That means you'll get things like person detection, activity zones, and e911 calling. The biggest downside to this camera is that it only offers 720p video quality, so it's not as sharp as the Pro 2.

Finally, we have the Arlo Ultra 4K HDR Wire-Free Security Camera. This is Arlo's top-of-the-line model, and it shows in the features: 4K HDR video quality, color night vision, 180 degree field of view, two-way audio.