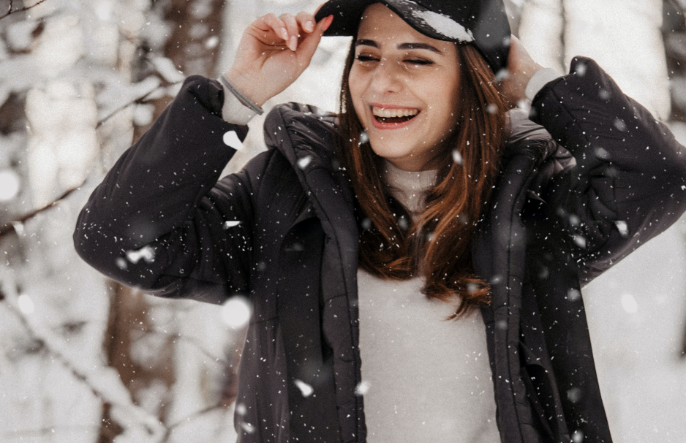 Winter is here, and with it comes a whole new set of fashion trends. From cozy sweaters to statement jackets, it's easy to get caught up in the season's true must-haves. But where can you find these items without breaking the bank? The answer lies in knowing where to look for the best deals on stylish clothes. So if you're looking to update your wardrobe without spending a fortune, read on! We've compiled some tips to help you score the most fashionable winter looks at budget-friendly prices.
Coats
When it comes to coats, there are a few key trends that are emerging for winter. The first is the return of the trench coat. This classic style has been seen on the runways of top designers and is a great way to stay stylish and warm at the same time. If you're looking for a deal on a trench coat, check out your local thrift store or consignment shop.

Another big coat trend for winter is the puffer jacket. This style is perfect for those cold weather days when you need an extra layer of warmth. You can find puffer jackets in a variety of colors and styles, so there's sure to be one that suits your taste. When it comes to finding a deal on a puffer jacket, try looking online or at department stores during their end-of-season sales.

Finally, fur coats are making a comeback this winter. Whether you're opting for real fur or faux fur, this is a trend that will make you stand out from the crowd. Fur coats can be found at most major retailers, but if you're looking for a bargain, try checking out vintage stores or online auction sites.
Sweaters
When it comes to sweaters, there are a few different styles that are popular this winter. The first is the turtleneck sweater. This style of sweater is perfect for keeping you warm while also looking stylish. You can find turtleneck sweaters in a variety of colors, so it's easy to find one that matches your winter wardrobe.

Another popular style of sweater is the cardigan. Cardigans are great for layering over other clothes, which makes them perfect for chilly days. You can find cardigans in a variety of colors and styles, so you're sure to find one that you love.

Finally, another popular style of sweater is the pullover sweater. Pullover sweaters are simple and easy to wear, and they're perfect for those days when you just want to throw on something quick and easy. You can find pullover sweaters in a variety of colors and styles, so you're sure to find one that you love.
Boots
Boots are a winter fashion staple, and there are always great deals to be found on stylish options. Here are some of the best places to score deals on boots this season:

– DSW is a great place to find deals on brand name boots. They often have sales where you can take an extra 20-30% off clearance items.

– Shoes.com also has great sales on boots, with discounts of up to 50% off. They frequently offer free shipping as well, which can save you even more money.

– Amazon is another great option for finding deals on boots. They have a huge selection and you can often find discounts of 20% or more. Plus, if you have Amazon Prime, you'll get free two-day shipping on your order.
Accessories
Accessories are the perfect way to add a personal touch to your winter wardrobe. They can also be a great way to save money on your clothing budget.

There are a few key accessories that are essential for every winter wardrobe. A good pair of gloves is a must-have, as they will keep your hands warm and protected from the cold weather. A hat is also a essential, as it will help keep you warm and protect you from the elements. A scarf is another key piece, as it can be used for both warmth and style.

If you are looking for some great deals on winter fashion accessories, there are a few places you should check out. First, take a look at your local thrift store. You can often find amazing deals on gently used items. Another great option is to check out online auction sites like eBay. You can often find new or lightly used items for a fraction of the retail price. Finally, don't forget to check out clearance racks at your favorite stores. You never know what you might find!
How to save money on winter fashion
If you're like most people, you probably want to stay fashionable without spending a lot of money. The good news is that there are ways to save money on winter fashion. Here are a few tips:

1. Shop at consignment stores or thrift shops. You can find some great deals on clothing at these types of stores.

2. Shop online. There are many websites that sell stylish clothing at discounted prices.

3. Wait for sales. Most stores have sales throughout the year, so if you can wait to buy something, you may be able to get it at a lower price.

4. Buy versatile pieces. Choose items that can be worn several ways so you'll get more use out of them.

5. Invest in quality pieces. It's better to spend a little more on one or two well-made items than to buy a bunch of cheap clothes that will fall apart after a few wearings.
Buy Them From Regatta Website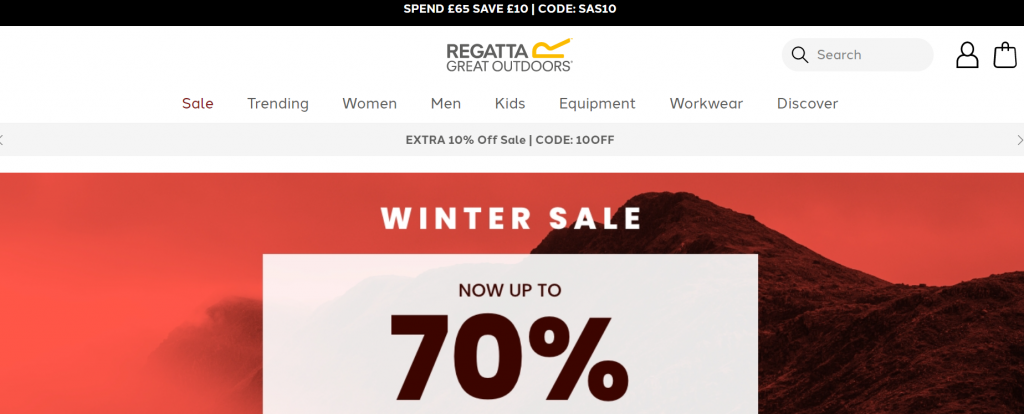 If you want to stay on trend this winter but don't want to break the bank, head over to the Regatta website. You'll find a great selection of stylish winter clothes at very reasonable prices. From cozy sweaters and jackets to cute cold weather accessories, Regatta has everything you need to keep your wardrobe fresh all season long.
Regatta is one of the most popular online stores for winter fashion. They offer a wide range of stylish clothes at great prices. Their website is easy to navigate and they offer free shipping on orders over $50. They also have a sale section where you can find even more great deals on winter clothes.