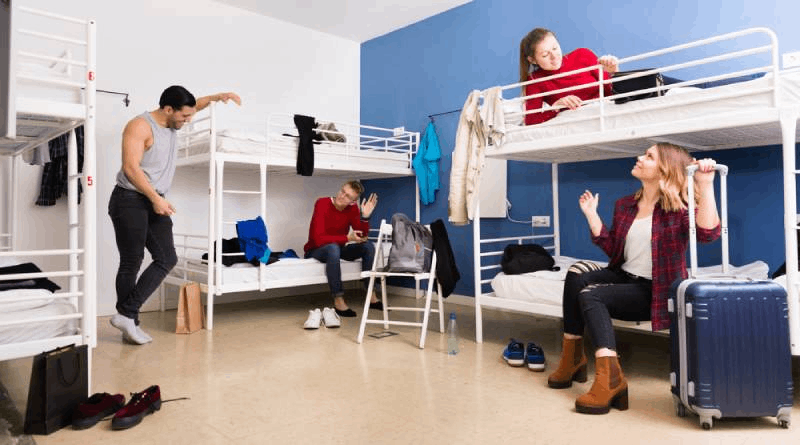 Traveling to new places can be a thrilling experience, but it can also be quite expensive. That's where online traveling agents come in – they can help you find the best deals on hotels and airfare, and even provide recommendations for places to stay. However, with the rise of hostelling as an affordable alternative to hotels, online travel agencies are starting to focus more on this option. What does this mean for travelers?
The Global Market for Hostelling
The global market for hostelling has seen rapid growth in recent years, as countries around the world increasingly embrace the benefits of traveling independently and using hostels as a cost-effective way to explore new destinations. In 2012, the global market for hostelling was estimated to be worth $10.4 billion, with growth expected to continue over the next few years. This growth is being driven by a number of factors, including increasing demand from young travelers who are looking for an affordable way to travel, an increase in international tourism and a growing interest in ecotourism.
One of the main reasons why hostelling is such a popular option for travelers is because it is affordable. Hostels typically cost between $15 and $30 per night, which is much cheaper than staying in a hotel. Additionally, many hostels offer free breakfast and other amenities such as Wi-Fi and communal areas that make them ideal places to stay while traveling.
Another reason why the global market for hostelling is growing is because it is becoming more popular as a way for travelers to experience different cultures. Many hostels offer themed tours that allow guests to explore different parts of the world in ways that are not possible when traveling alone.
The Advantages of Hostelling
Hostelling has always been a great way to meet people and make new friends. Traveling on your own can be quite isolating, so it's great to find a group of people who share the same interests as you and can help make your trip more enjoyable. Hostels also offer great value for money – you get access to all the facilities and amenities that a hotel would have, but for a fraction of the price.
Online travel agents (OTAs) are now starting to focus on hostelling as one of the main advantages of using their services. OTAs are great resources for finding cheap accommodation around the world, and many of them now offer special deals specifically for hostels. There are a number of reasons why hostelling is becoming increasingly popular with OTAs.
Our Recommendation: Hostelworld
Online travel agents (OTAs) have long been focused on booking hotels and flights. However, as hostels become more popular, OTA's are starting to focus on this type of accommodation as well. We recommend Hostelworld because they offer a wide variety of hostels worldwide at great prices. Plus, their customer service is top-notch.
Hostelworld Group is a leading Online Travel Agent focused on the hostelling category, with a well-known trusted brand, 13.7 million reviews and a loyal customer base built up over 22 years. Our core business provides our customers with hostel accommodation options and hostel focused small group adventure tour products (Roamies) in over 180 countries worldwide via our website and native app platforms in 19 languages.
In parallel with helping millions of hostel focused travelers Meet The World, we are also committed to building a better world in everything we do. In particular, we are increasing our focus on improving the sustainability of the hostelling industry, through our active involvement in the Global Tourism Plastics Initiative (GTPI), led by the UN Environment Programme and the World Tourism Organization (UNWTO); our membership of the Global Sustainable Tourism Council (GSTC); and our recent partnership with the South Pole to offset all our greenhouse gas emissions in 2021.