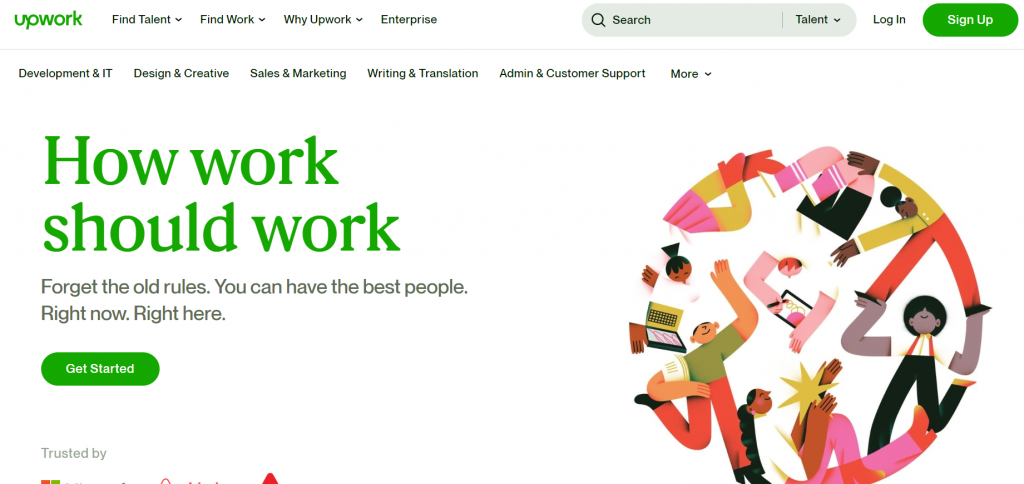 Upwork is a website that allows businesses to post job ads and freelancers to bid on them. It's a convenient way for companies to find talented workers from all over the world, and for freelancers to find jobs that fit their skillsets and schedules. In this article, we'll take a closer look at how Upwork works and why it's become such a popular platform for freelancing.
What is Upwork?
Upwork is a freelancing platform that connects businesses with freelancers for a variety of projects. Businesses can post projects and freelancers can bid on them. Once a business awards a project to a freelancer, they can work together through the Upwork platform.

There are many reasons why businesses might choose to use Upwork for their freelancing needs. First, Upwork has a large pool of freelancers to choose from. This means that businesses can find the right freelancer for their project quickly and easily.

Second, the Upwork platform makes it easy to manage projects and communicate with freelancers. Businesses can track progress and message freelancers directly through the platform. This makes it easy to stay organized and on top of projects.
Third, Upwork offers protection for businesses when working with freelancers. The platform holds funds in escrow until the project is complete and both the business and freelancer are satisfied. This protects businesses from being scammed or not receiving quality work.

Overall, Upwork is a great option for businesses looking to work with freelancers. The platform makes it easy to find and manage projects, while also offering protection for businesses.
What Services does Upwork Offer?

Upwork is a freelancing platform that helps businesses connect with remote workers. Services offered by Upwork include writing, editing, graphic design, web development, and more. Businesses can post a job on Upwork and then receive proposals from freelancers who are interested in completing the work.
How does Upwork work?
Upwork is a platform that connects freelancers with businesses that need their services. Businesses can post projects or jobs on Upwork and then freelancers can apply to work on them. Once a freelancer is hired, they and the business will communicate and work together through the Upwork platform. Upwork takes a percentage of the freelancer's earnings as a fee for using the platform.
People use Upwork because it is a convenient way to find quality freelancers for their projects. There is a large pool of talent to choose from and businesses can be confident that they will find someone with the skills they need. Upwork makes it easy to manage projects and payments, which makes it a popular choice for businesses and freelancers alike.
What are the Benefits of Using Upwork?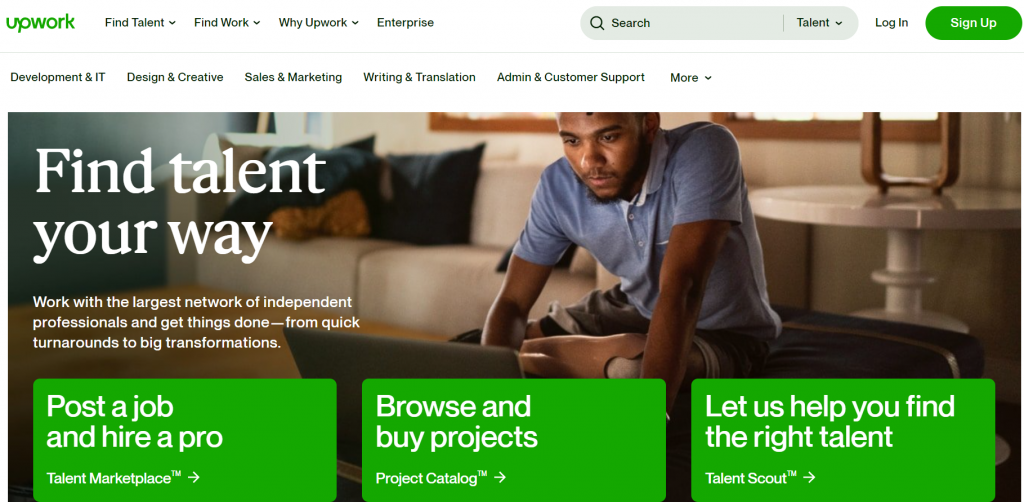 There are many benefits of using Upwork for freelancing. Perhaps the most appealing aspect is that it gives freelancers access to a global pool of clients. This means that whether you're looking for freelance work in your local area or elsewhere in the world, Upwork is likely to have something for you.

Another big benefit of using Upwork is that it's a very user-friendly platform. It's easy to search for jobs, submit proposals and manage your projects once you're hired. This makes it ideal for busy freelancers who don't have a lot of time to waste on complicated job boards.

Additionally, Upwork takes care of all the payment processing for you. This means that you can get paid quickly and easily, without having to worry about invoicing or chasing up clients for payments.

Overall, Upwork is a great option for freelancers who are looking for flexibility, ease of use and a wide range of potential clients.
Are there any Drawbacks to Using Upwork?
There are a few potential drawbacks to using Upwork as your freelancing platform of choice. First, because it is such a popular site, there is a lot of competition for jobs. This means that you may have to lower your rates in order to win work, or take on jobs that are not in your ideal niche.

Second, because Upwork takes a cut of your earnings, you may end up making less money overall than if you found clients on your own. Finally, because Upwork acts as a middleman between you and your client, there is always the potential for miscommunication or misunderstandings.