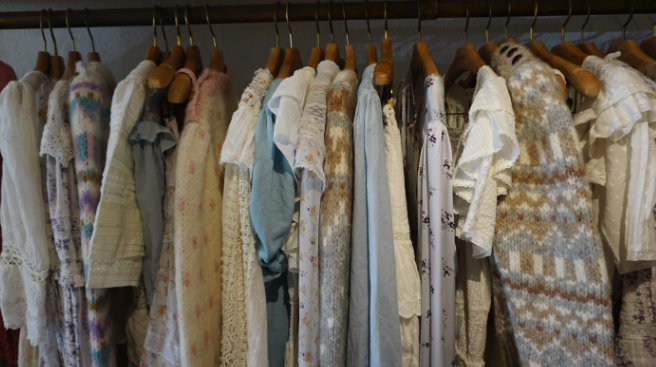 As the weather gets warmer and the days get longer, our fashion choices start to change. We ditch the heavy coats and boots in favor of lighter layers and brighter colors. And what better way to celebrate the return of sunny days than with a whole new wardrobe? If you're looking for some fresh inspiration for your spring wardrobe, you've come to the right place. In this blog post, we'll be sharing some of the latest trends in women's clothing that we're loving for the season. From pretty pastels to bold prints, there's something for everyone. So whether you're looking to refresh your casualwear or invest in some new statement pieces, read on for all the spring fashion inspo you need.
Florals
Flowers are always in bloom come springtime, and the same can be said for floral patterns in women's clothing. This spring, we're loving floral prints of all shapes and sizes. From dainty florals to bold and bright blooms, there's a style for everyone.

For a more subtle take on the trend, try a top or dress with small, delicate florals. This is a great way to add a touch of femininity to your look without going overboard. If you're feeling bold, go for a piece with larger, more vibrant flowers. Pair it with solid-colored bottoms to let the print really stand out.

Not sure how to wear floral print? No problem! There are plenty of ways to style this trend. For a casual look, pair a floral dress with sneakers or sandals. For something more formal, opt for heels and jewelry. No matter how you wear it, you're sure to look blooming lovely this spring!
Pastels
When it comes to pastels, there is no shortage of gorgeous options to choose from this spring. Powder blue, baby pink, lemon yellow – the list goes on and on. And whether you're looking for a pretty dress to wear to a wedding or simply want to add a pop of color to your everyday wardrobe, these shades are sure to please.

If you're not sure how to style pastels, fear not! We've put together some great looks that will have you looking your best this season. For instance, pair a powder blue blouse with white jeans and nude heels for a chic and effortless outfit. Or, go for a head-to-toe look by donning a pale pink dress or suit. Whatever you choose, just be sure to keep the rest of your look simple so as not to overwhelm yourself (or others!) with too much of a good thing.
Ruffles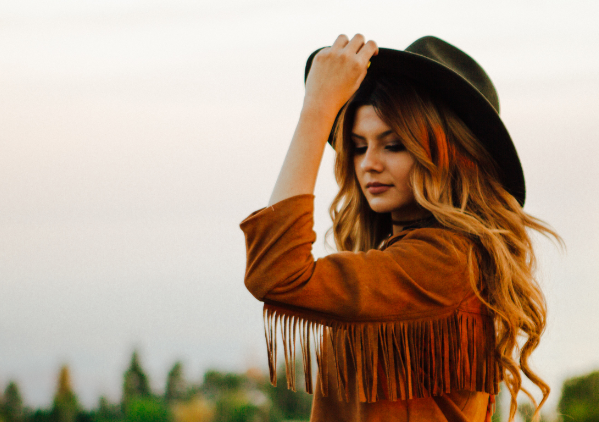 This spring, ruffles are back and better than ever! We're loving this trend for its feminine and flirty appeal. Whether you're rocking a ruffled dress or top, this is one trend that is sure to turn heads.

So how do you wear ruffles? We suggest keeping the rest of your look simple so that the ruffles can really stand out. For example, pair a ruffled blouse with a pair of denim jeans and some nude heels. Or go all out with a ruffled maxi dress – just add some strappy sandals and you're good to go!

Looking for something a little more subtle? Opt for a piece with delicate ruffle detailing. This is perfect for those who want to try the trend without going too overboard.

What are you waiting for? Get on board with this trend today!
Embroidery
Embroidery is one of the hottest trends in women's clothing for spring. This feminine and delicate touch can be found on everything from dresses and tops to shoes and handbags. We love how it adds a sophisticated and unique twist to any outfit.

Whether you're looking for something subtle or something more statement-making, there's an embroidered piece out there that's perfect for you. Here are some of our favorites:

Dresses: A pretty embroidered dress is perfect for any spring occasion, whether you're headed to a baby shower or a wedding. We love this floral number from Free People.

Tops: If you're not ready to commit to a full embroidered dress or skirt, try adding a touch of this trend to your look with a pretty blouse or top. We love this eyelet option from J.Crew.
Gingham
We're loving gingham for spring! This trend is perfect for a day at the office or a weekend brunch. We love the classic print and the way it can be styled with so many different pieces. Here are some of our favorite ways to style gingham this spring:

-Pair a gingham blouse with skinny jeans and heels for a chic and effortless look.
-Wear a gingham dress with a denim jacket and sneakers for a casual yet stylish outfit.
-Layer a gingham shirt over a tank top or camisole for a cute and preppy look.
-Make a statement in a gingham skirt! Pair it with a solid top and add some bold accessories to finish the look.
How To Style These Trends
As the weather gets warmer and the days get longer, we start to feel the urge to freshen up our wardrobe. And what better way to do that then with some of the latest trends in women's clothing? From pretty pastels to Floral prints, there are so many fun trends to choose from this spring. Not sure how to style them? We've got you covered with some tips on how to wear these trends.

Pastels: If you're going for a softer look this spring, pastels are a great option. They can be worn head-to-toe for a monochromatic effect or mixed with other colors for a more playful approach. To keep your outfit from looking too " Easter-y," try pairing pastels with neutrals like white, black, or denim.
Our Recommendation: Rotita Website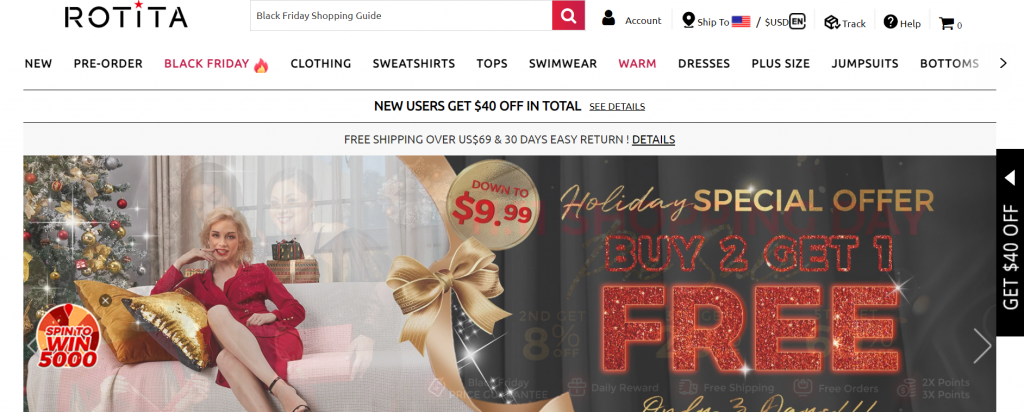 If you're looking for the latest trends in women's clothing, we recommend checking out Rotita.com. This website has a great selection of stylish and affordable clothes, perfect for springtime fashion. Some of our favorite pieces from Rotita include their printed maxi dresses, cute rompers, and flowy skirts – all perfect for warmer weather. Plus, they offer free shipping on orders over $50, so it's easy to stock up on your new spring wardrobe without breaking the bank.
The brand was founded in 2009, and since then Rotita has been dedicated to provide some of today's most exciting and edgy fashion apparel to consumers worldwide. We launch over 400 new products a week, so you can purchase the latest models at appealing prices. We make fashion accessible, so every lady across the globe can get the wardrobe of her dreams.