California beckons visitors with sunshine, stunning landscapes, and urban sophistication. A place of dreams, this alluring state has it all: a spectacular coastline, snowcapped mountains, expansive deserts, idyllic farmlands, and ancient redwood groves, along with vibrant multicultural cities.
Tourists flock to San Francisco for sightseeing, shopping, museum hopping, and gourmet dining. Los Angeles dazzles visitors with quintessential Southern California scenery and Hollywood glamour. San Diego and Santa Barbara have perfect balmy weather and golden-sand beaches.
For nature lovers, California is a place to explore the great outdoors. At Yosemite National Park, visitors marvel at the majestic granite cliffs draped with voluminous waterfalls. In the Sierra Nevada Mountains, the alpine environment of Lake Tahoe is a paradise for hikers and skiers. Closer to the Pacific Ocean, the Redwood National and State Parks shelter the world's tallest trees.
Plan your travels to "The Golden State" with our list of the best places to visit in California.
The San Francisco Bay Area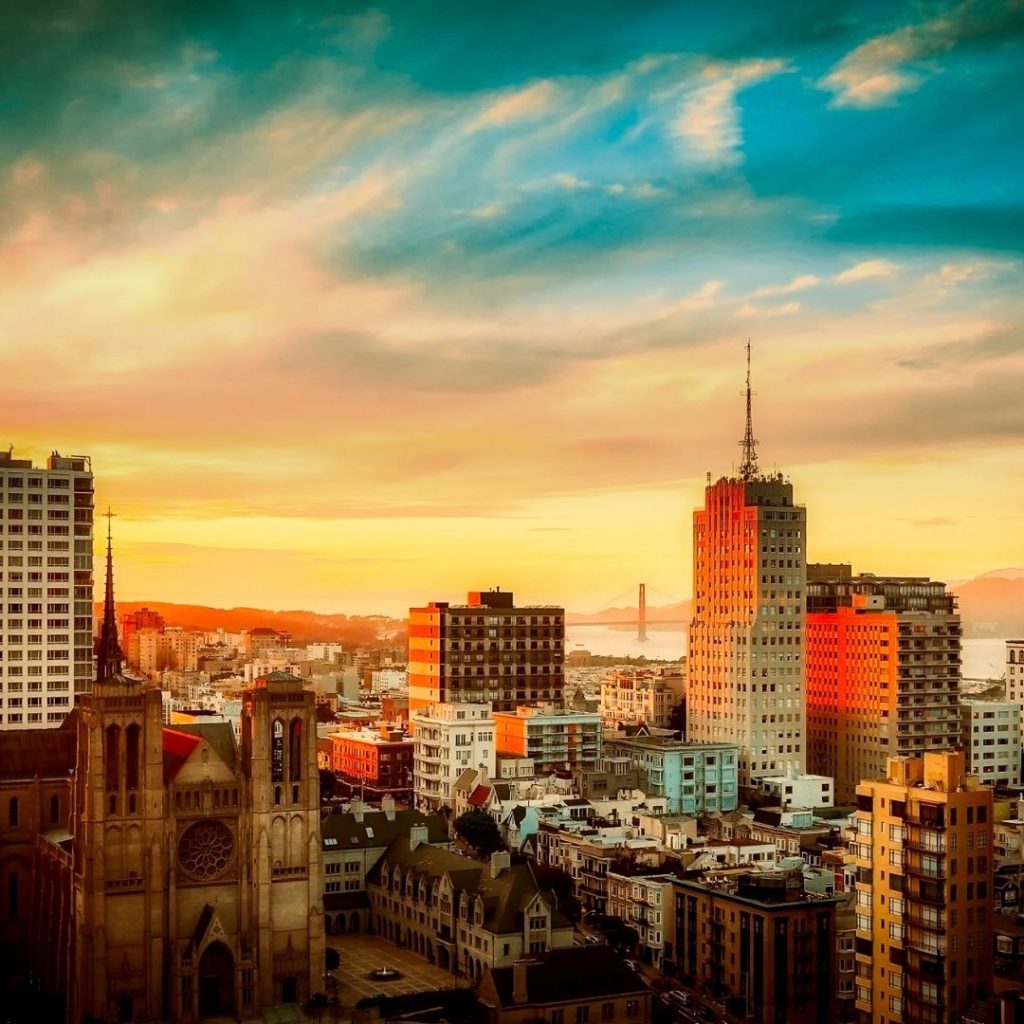 When the afternoon sun shines on the hillsides or the fog rolls in from the Pacific Ocean over the Golden Gate Bridge, this breathtaking city has a mystical beauty. Visitors are awed by San Francisco's picture-perfect scenery, from the curves of Lombard Street to the elegant Victorian houses and marvelous bay views.
San Francisco packs an incredible number of tourist attractions into just seven by seven square miles. It's a small, walkable city as long as you don't mind steep streets or hopping on a cable car.
Whichever way you get around San Francisco, it's fun to explore the historic neighborhoods: Chinatown, a bustling area of shops and authentic Chinese restaurants; North Beach (Little Italy); and Fisherman's Wharf, a popular waterfront tourist destination.
Today, San Francisco is California's most sophisticated city, a place to enjoy world-class opera and ballet, a wide range of theater performances, and gourmet dining. The city has an impressive assortment of top restaurants offering local, as well as global cuisine and trendsetting menus.
The hip and edgy Mission district is the place to try up-and-coming restaurants or sample ethnic cuisine, relax in a coffee shop, and browse unique shops. The stylish Hayes Valley neighborhood is renowned for its restaurants, as well as fancy retail boutiques.
Across the San Francisco Bay (just a 30-minute Bart train ride away) are the university town of Berkeley, with its high-caliber cultural attractions and acclaimed gourmet restaurants, and the multicultural city of Oakland with interesting museums, historic theaters, lively neighborhood events, and summer festivals.
Nature lovers can drive 30 miles south of San Francisco (via the scenic Highway One) to Half Moon Bay. Tucked away behind rolling hills, this oceanfront town fronts a stretch of wild, rugged Pacific coastline. It's a great place for walking along the beach, hiking, golfing, fishing and bird-watching, or to enjoy a seafood meal by the harbor.
Los Angeles, Santa Monica, and Pasadena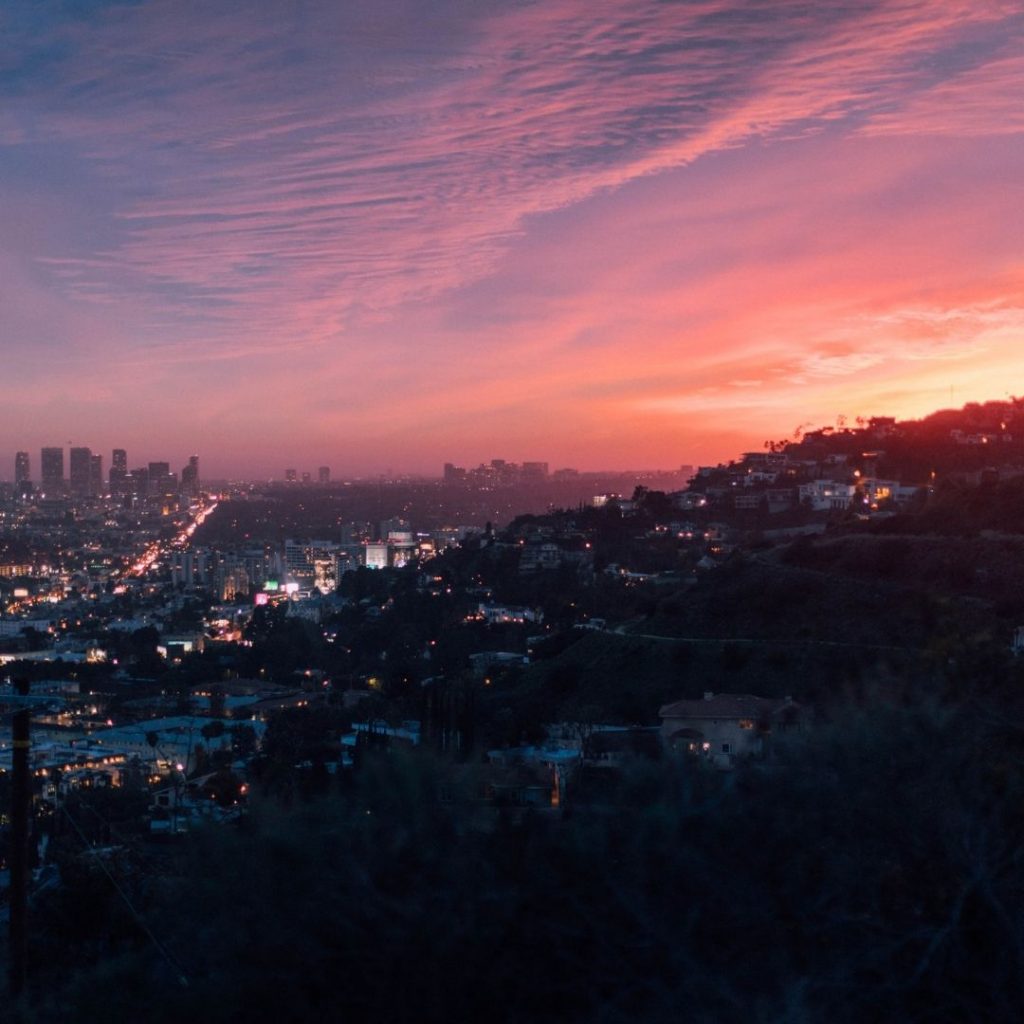 Los Angeles epitomizes the seductive image of sunny Southern California with its wide, palm-fringed boulevards; exclusive designer boutiques; trendy restaurants; and sun-drenched sandy beaches. Despite being a sprawling urban metropolis, the city enchants visitors with its pleasant neighborhoods and interesting tourist attractions.
The city built up during the film industry boom of the 1920s and 30s and is still synonymous with Tinseltown glitz and glamour. The famous neighborhood of Hollywood has many iconic sights, including the Walk of Fame lined with star plaques honoring prominent movie directors, actors, and musicians.
Those intrigued by the idea of spotting Hollywood stars should head to their stomping grounds on Rodeo Drive, lined with haute couture boutiques; the exclusive Beverly Hills and Bel Air neighborhoods; and the Chateau Marmont hotel on Sunset Boulevard. The sophisticated neighborhood of Franklin Village in Hollywood is also a good place for celebrity sightings.
San Diego: Sunshine, Beaches, and Spanish Architecture
With its balmy year-round climate, San Diego is the place to experience California's laid-back lifestyle of sun-drenched days at the beach and fun-loving outdoor adventures. Ranking high on the list of top tourist attractions are gorgeous sandy beaches that feature pristine scenery and almost year-round sunshine.
The main tourist attractions in San Diego proper are Balboa Park, an expansive green space with ravishing gardens and several museums; the historic Gaslamp Quarter, which is full of boutiques, art galleries, and good restaurants; and the Old Town San Diego State Historic Park, where museums, retail shops, and restaurants occupy the old adobe buildings.
Families with young children will enjoy the city's kid-friendly attractions, as well as the family-friendly resorts. The top things to do in San Diego with kids include visiting San Diego Zoo; watching the dolphin and whale shows at SeaWorld; exploring the playgrounds at Balboa Park; admiring colorful sea life at Birch Aquarium in La Jolla; and spending time at The New Children's Museum.