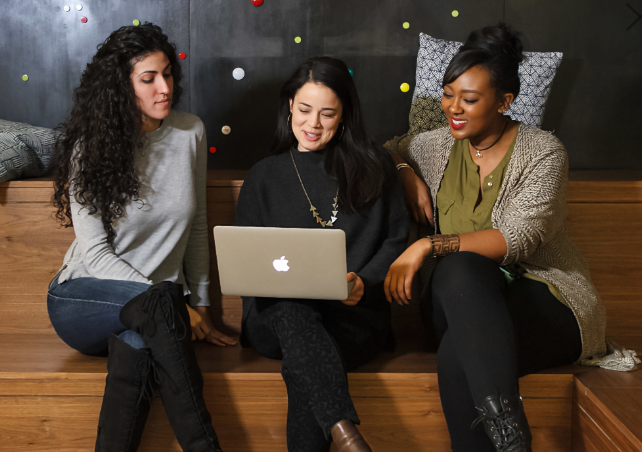 Welcome to the world of online job hunting! With technology advancing at lightning speed, finding a job no longer requires endless hours scouring classified ads or attending countless networking events. Now, you can harness the power of platforms like Fiverr to land your dream job from the comfort of your own home.

Whether you're looking for freelance work, remote positions, or even full-time employment, Fiverr offers a vast array of opportunities across industries and skill sets. In this ultimate guide, we'll show you how to navigate the platform effectively and maximize your chances of success. So grab a cup of coffee and get ready to discover the secrets behind using Fiverr as your personal career launchpad!
What is Fiverr?
Fiverr is not just your average online marketplace. It's a dynamic platform that connects freelancers and businesses from all over the world. Whether you're a graphic designer, writer, programmer, or even a voiceover artist, Fiverr provides a space for you to showcase your skills and find potential clients.

The concept behind Fiverr is simple: users create "gigs," which are essentially service offerings that highlight their expertise and what they can deliver. These gigs can range from creating logos to developing websites or even providing virtual assistance. The beauty of Fiverr lies in its diversity – there's something for everyone.

One of the key features of Fiverr is its user-friendly interface. With just a few clicks, you can browse through hundreds (if not thousands) of gigs related to your industry or area of interest. Each gig comes with detailed descriptions, pricing options, reviews from previous clients, and samples of work – making it easier for you to assess whether a certain freelancer meets your requirements.

Once you've found a gig that catches your eye, communicating with the seller is seamless thanks to Fiverr's messaging system. You can discuss project details, negotiate prices if needed, and ask any questions before committing to working together.
How to Use Fiverr to Find a Job
Looking for a job can be a daunting task, but with the power of Fiverr, you can make the process a whole lot easier. Here's how to use Fiverr to find your dream job.

First and foremost, create an account on Fiverr. This will allow you to browse through thousands of gigs from talented freelancers all over the world. Once you're signed up, it's time to start searching for jobs that match your skills and interests.

Use the search bar on Fiverr to enter keywords related to the type of job you're looking for. For example, if you're a graphic designer, try searching for "graphic design" or "logo design". This will bring up a list of gigs that are relevant to your search.

Take some time to carefully review each gig listing before making any decisions. Look at the seller's portfolio or samples of their work to get an idea of their skill level and style. Read reviews from previous clients to see what others have said about working with them.

Once you've found a gig that looks promising, reach out to the seller by sending them a message through Fiverr's messaging system. Ask any questions you may have about their services or inquire about their availability. Be sure to include any specific details about your project or job requirements in your message.
The Different Types of Gigs on Fiverr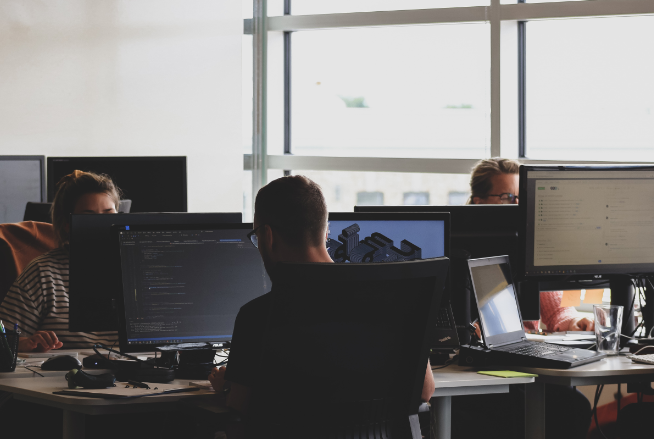 When it comes to finding a job online, Fiverr offers a wide range of gigs that can help you land your dream opportunity. Whether you're looking for freelance writing, graphic design, social media management, or even voice-over work, Fiverr has got you covered.

One of the most popular types of gigs on Fiverr is content writing. With businesses constantly in need of high-quality blog posts and articles, freelancers who excel in this area have plenty of opportunities to showcase their skills. From website copy to product descriptions, there's always a demand for talented writers.

Graphic design is another thriving category on Fiverr. If you have an eye for aesthetics and can create visually stunning designs, then this gig might be perfect for you. Whether it's logo design, social media graphics, or business cards – the possibilities are endless!

Social media management is also in high demand on Fiverr. Many companies recognize the importance of having a strong online presence and require assistance with managing their social media accounts effectively. This gig involves creating engaging content and scheduling posts across various platforms.

Voice-over work is yet another type of gig that holds great potential on Fiverr. If you have a captivating voice and excellent delivery skills, then providing voice-overs for commercials or audiobooks could be your path to success.
Pros and Cons of Using Fiverr to Find a Job
Fiverr is undoubtedly a popular online marketplace for freelancers. It offers countless opportunities for job seekers looking to showcase their skills and land gigs in various industries. However, like any platform, there are both pros and cons to using Fiverr as a means of finding employment.

One significant advantage of utilizing Fiverr is the wide range of job options available. Whether you're skilled in graphic design, content writing, web development, or even voiceover work, there's something for everyone on this platform. The diverse pool of gigs ensures that individuals with different skill sets can find suitable opportunities.

Another positive aspect is the flexibility it provides. As a freelancer on Fiverr, you have control over your schedule and workload. You can choose projects that align with your interests and availability while still earning income from the comfort of your own home.

Moreover, Fiverr allows freelancers to build their portfolio by working with clients from around the world. This exposure not only helps develop valuable professional relationships but also enhances credibility within your field.

However, it's important to acknowledge some potential drawbacks when using Fiverr as an avenue for job hunting. Competition can be fierce due to the large number of freelancers vying for gigs in popular categories such as writing or graphic design. Standing out among many talented individuals may require extra effort and creativity.

Furthermore, pricing can sometimes be an issue on Fiverr. While some jobs offer fair compensation based on experience and expertise levels, others may fall into the trap of low-paying gigs that undervalue freelancers' skills.
Our Recommendation: Fiverr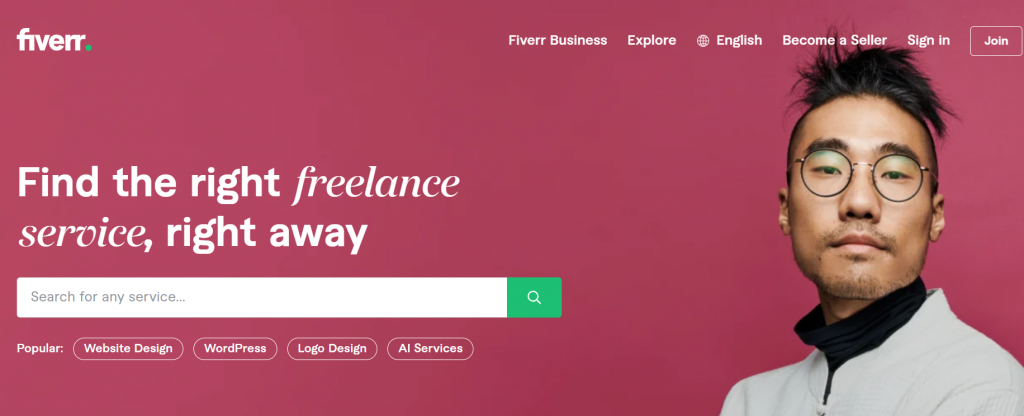 After exploring the various aspects of using Fiverr to find a job online, it is clear that this platform holds immense potential for both job seekers and employers. With its vast array of gigs and talented freelancers from around the world, Fiverr offers a unique opportunity to connect with skilled professionals who can help you land your dream job.

However, like any platform or tool, there are pros and cons to consider. The key is to approach Fiverr with a strategic mindset and be discerning in choosing the right gig for your needs. Take the time to thoroughly research each freelancer's profile, reviews, and portfolio before making a decision.

If you are willing to invest some effort into understanding how Fiverr works and actively engaging with freelancers on the platform, it can undoubtedly yield positive results in your job search. Whether you need assistance with crafting an impressive resume or cover letter or require specialized services such as graphic design or video editing, you can find it all on Fiverr.

Remember that success on Fiverr depends not only on finding talented freelancers but also on effectively communicating your expectations and providing clear instructions. By establishing open lines of communication with freelancers and being proactive throughout the process, you increase your chances of getting remarkable results.