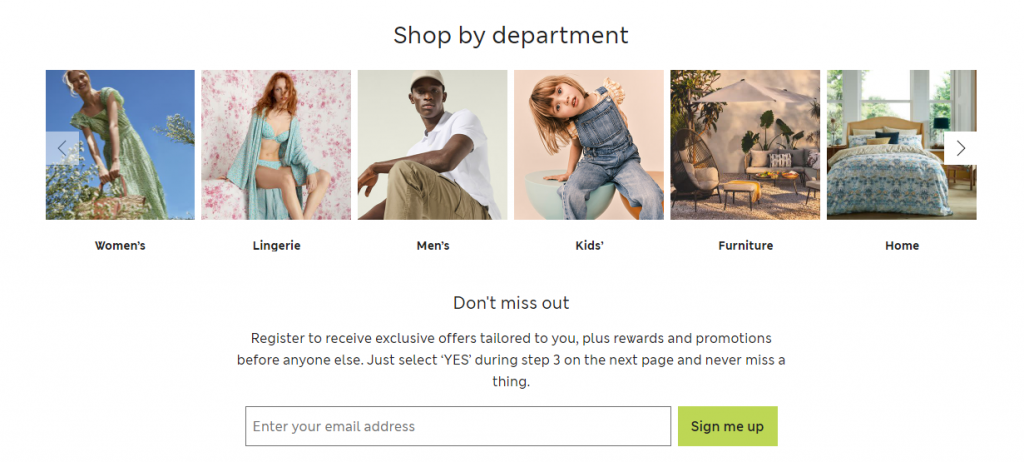 Welcome to the world of Marks and Spencer – a fashion, home goods, and food retailer that has been dominating the UK market for over 135 years. Known for its quality products at affordable prices, M&S has become a staple in British households. But what makes this brand so popular? In this post, we'll explore the top ten reasons why Marks and Spencer is a must-visit shopping destination for anyone looking for exceptional value and high-quality merchandise. From their wide range of products to their personalized options, you'll soon find out why M&S is more than just your average department store!
A wide range of products
Marks and Spencer offers an extensive range of products, making it a one-stop-shop for all your needs. Whether you're looking for stylish clothing, trendy footwear, or exquisite home decor items, M&S has got you covered.

Their fashion section caters to everyone's tastes and preferences – from classic styles to modern trends – there is something for everyone. The store's home goods selection ranges from kitchen appliances to sleek furniture pieces that will elevate any room in your house.

In addition to their fashion and home goods offerings, Marks and Spencer boasts mouth-watering food choices too. Their vast food department contains everything from fresh produce to ready meals that are perfect for busy weeknights.

Moreover, the brand also offers beauty products that cater to all skin types – whether you have dry or oily skin; they have something suitable just for you.

To sum up, with such a wide variety of options across different categories available at Marks and Spencer stores and online shop makes them the go-to destination when shopping for yourself or loved ones!
Good value for money
One of the key reasons why Marks and Spencer has become a popular shopping destination is its commitment to offering good value for money. The company understands that customers want high-quality products at affordable prices, which is why it has worked hard to keep its prices competitive while still delivering exceptional quality.

Marks and Spencer achieves this by carefully sourcing its materials and ingredients from trusted suppliers, enabling it to maintain strict quality control standards throughout the production process. This approach ensures that customers get great value for their money without sacrificing on quality.

Another way in which Marks and Spencer provides good value is through its promotions and discounts. The company regularly runs sales periods where shoppers can find great deals on a wide range of products, including clothing, home goods, food items, and more.

In addition to sales events, Marks and Spencer also offers rewards programs such as Sparks card where customers earn points with every purchase made online or in-store. These points can then be redeemed for various rewards like vouchers or exclusive access to special events.

Marks & Spencer's commitment to providing excellent value for money sets it apart from other retailers. Customers are assured they are getting top-notch products at reasonable prices with added benefits like reward systems making them come back again!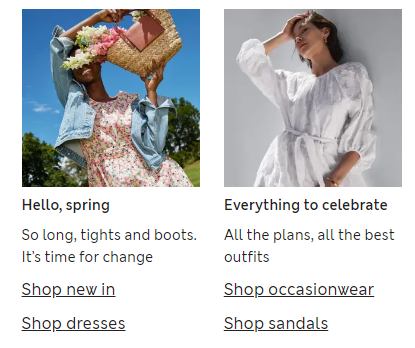 High quality products
One of the main reasons why Marks and Spencer is a popular shopping destination is because of their commitment to providing high quality products. From clothing to food items, customers can always expect the best from this retailer.

In terms of clothing, Marks and Spencer uses premium fabrics that are durable yet comfortable to wear. Their clothes are also designed with attention to detail, ensuring that each piece looks stylish and fashionable.

When it comes to food items, Marks and Spencer sources ingredients from trusted suppliers who adhere to strict quality standards. This means that customers can trust that they're getting fresh and wholesome food options every time they shop at the store.

Moreover, M&S has built a reputation for producing high-quality homeware products too. From kitchenware essentials like pots & pans or bakeware sets up-to bedroom furnishing – everything is made with superior craftsmanship which ensures longer durability.

In addition, their beauty line features top-notch skincare products made from natural ingredients without compromising on effectiveness; perfect for those who want luxurious yet effective beauty routines.

M&S's focus on providing high-quality products reflects their commitment towards customer satisfaction by giving them value for money while ensuring long-lasting use out of each purchase made in-store or online.
Rewards programs
Marks and Spencer offers a fantastic rewards program that incentivizes customers to keep coming back for more. The Sparks loyalty scheme is free to join, and members can earn points every time they shop in-store or online.

One of the benefits of being a Sparks member is access to exclusive deals and discounts. Members receive personalized offers based on their shopping habits, making it easier than ever to save money on the products they love.

In addition, Marks and Spencer frequently hosts events exclusively for Sparks members. These events include early access to sales, VIP experiences, and behind-the-scenes tours of new collections.

Another great feature of the Sparks program is that members can donate their points to charity. This allows shoppers to give back while still enjoying all the perks of being a loyal customer.

The Marks and Spencer rewards program is an excellent way for customers to save money while enjoying high-quality products from one of the UK's most beloved retailers.
Sale periods
Marks and Spencer is known for its frequent sale periods throughout the year. During these sales, customers can enjoy discounts on a wide range of products, including clothing, home goods, and food items.

These sale periods are eagerly anticipated by many shoppers who know that they can save money while still getting high-quality products from a trusted brand. The sales typically last for several weeks at a time and are advertised heavily both online and in stores.

One advantage of Marks and Spencer's sale periods is that they often coincide with key shopping events such as Black Friday or Christmas. This means there are even more opportunities to grab some great deals on gifts or treats for yourself.

During these sales, it's not uncommon to see prices slashed by up to 50% or more. Plus, with so many different product categories included in the promotions, there really is something for everyone.

Marks & Spencer's regular sale periods make it an attractive option for budget-conscious shoppers looking to get their hands on quality goods without breaking the bank.
Personalization options
Marks and Spencer is known for its personalization options, allowing customers to add a special touch to their purchases. From adding initials or names to items such as bags and clothing, to creating customized gift baskets, the possibilities are endless.

The personalization options at Marks and Spencer make it easy for shoppers to create unique gifts for loved ones that they won't find anywhere else. Personalized products not only show that you put thought into your gift-giving but can also make the recipient feel extra special.

Marks and Spencer's personalization options extend beyond just physical products. Customers can personalize their shopping experience by creating an account and saving their preferences. This allows them to receive personalized recommendations based on previous purchases or interests.

Furthermore, Marks and Spencer offers a range of greeting cards that can be customized with personalized messages. This adds an extra level of thoughtfulness when sending gifts directly from the store.

Whether you're looking for a thoughtful gift or want to add some personality to your own purchase, Marks and Spencer's personalization options have got you covered.
Easy returns policy
Marks and Spencer has become a popular shopping destination for many reasons. Its wide range of products caters to different needs and preferences, while its good value for money ensures that customers get the best deals possible. Additionally, the store is known for offering high-quality products that are durable and long-lasting.

Moreover, the rewards program provides an incentive for loyal shoppers to keep coming back, while sale periods offer great savings opportunities. Personalization options allow customers to create unique items that reflect their personalities or style.

Marks and Spencer's easy returns policy makes it hassle-free for customers who need to return or exchange items they have purchased online or in-store. With all these factors considered, it's no wonder why this retailer remains a top choice for shoppers looking for quality goods at reasonable prices.