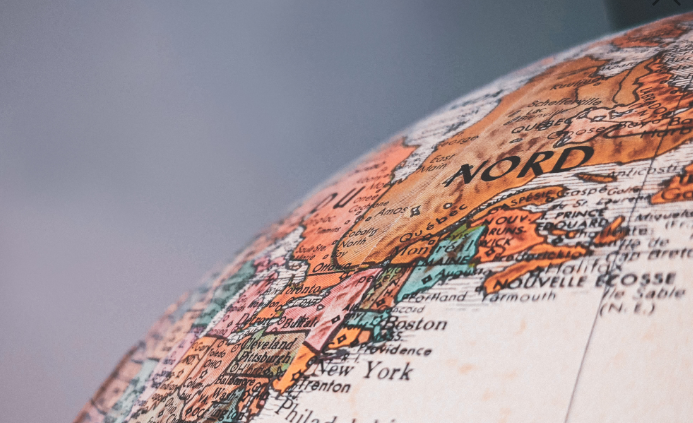 In our increasingly connected world, it's more important than ever to be able to communicate with people from all over the globe. And while English is the lingua franca of the internet, there are still many people who prefer to use their native language when browsing the web. This can pose a problem for those of us who don't speak the same language as our international counterparts. Fortunately, there are plenty of resources available online that can help us learn different languages. In this blog post, we will explore five of the best websites for learning different languages.
Duolingo
Duolingo is one of the most popular language learning websites and for good reason. It's free to use, it's effective, and it's fun. With Duolingo, you can learn a language at your own pace by completing bite-sized lessons. The lessons are mostly focused on teaching you vocabulary and grammar, but they also include listening and reading comprehension exercises.

One of the best things about Duolingo is that it gamifies the language learning experience. As you complete lessons, you earn points and unlock new levels. This makes Duolingo more addictive than other language learning platforms, which helps to keep you motivated.
Babbel
Babbel is a website that offers online language courses in many different languages. The courses are designed by linguists and language experts to help you learn a new language quickly and effectively.

You can choose from a variety of courses, depending on your level and goals. Each course is divided into lessons, and each lesson includes activities to help you practice what you've learned. Babbel also offers a mobile app so you can continue learning even when you're on the go.
Busuu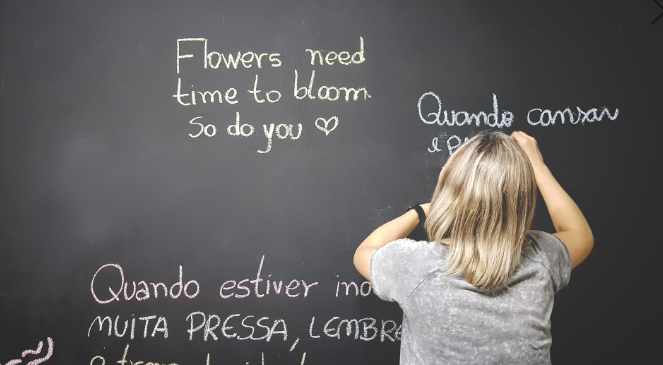 Busuu is a great website to learn different languages. With over 100 million members, Busuu is one of the largest language learning communities in the world. You can choose from 12 different languages to learn, and each language has over 150 hours of content. You can also take part in conversation groups, which are a great way to practice your speaking skills with native speakers.
Busuu is a great website to learn different languages. There are many different features that make this website stand out from the rest. For starters, Busuu offers interactive exercises that help you to practice your new language skills. Additionally, the website provides audio and video lessons, so you can listen and watch as you learn.

But what really makes Busuu shine is its community feature. With Busuu, you can connect with other users who are learning the same language as you. This way, you can practice your new skills with native speakers and get feedback on your progress. Whether you're a beginner or an advanced learner, Busuu is a great option for anyone looking to improve their language skills.
Livemocha
Livemocha is an online language learning community that offers free and paid membership options. Livemocha provides language learning lessons, tools and resources in over 35 languages.

As a Livemocha member, you can connect with native speakers around the world to practice your new language skills. You can also choose to learn from one of Livemocha's professional instructors. Paid members have access to additional features, such as grammar and vocabulary lessons, pronunciation feedback and progress tracking.
Mango Languages
Mango Languages is one of the best websites to learn different languages. With Mango, you can learn over 70 different languages from the comfort of your own home.

Mango Languages is an online language learning platform that offers a comprehensive selection of language courses. You can choose from popular languages like Spanish and French, or less commonly taught languages like Arabic and Mandarin Chinese.

Each language course is designed by experienced language teachers and includes audio lessons, grammar explanations, cultural notes, and other resources to help you learn the language. Mango Languages also offers a mobile app so you can learn on the go.

Whether you're a beginner or an experienced language learner, Mango Languages is a great resource for learning a new language.
Our Recommendation: Italki Website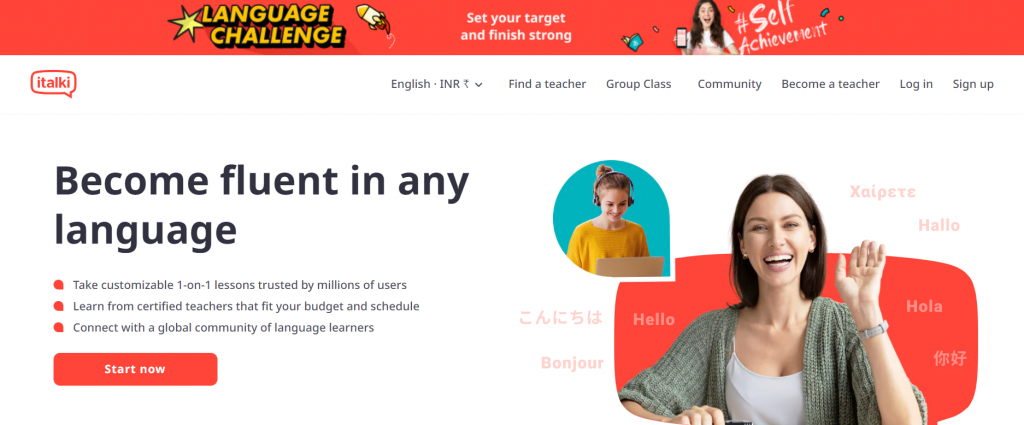 Italki is one of the most popular websites to learn languages online. You can find a language partner and have conversations with them in order to practice your skills. The website also offers language courses from native speakers that you can take at your own pace.
italki is a global language learning community that connects students and teachers for 1-on-1 online language lessons. We're passionate about giving everyone the opportunity to learn languages, in the most personalized and authentic way possible.
We launched italki at the end of 2006 as a social network for language exchange. We wanted to connect people around the world to learn from each other. We thought a bright pink logo would help.