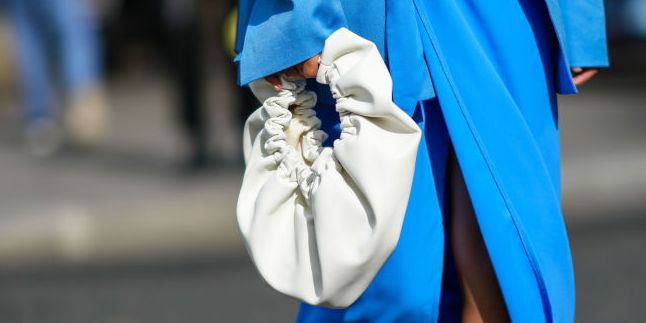 Is it just me or has this year flown by? A rhetorical question. Of course it went FAST! Now that it's basically 2022 (again, how?!?!), we're starting to take a look at what's to come in the new spring and summer seasons, in all things related to clothing and accessories. But that doesn't mean we're ready to say byeee to 2021 just yet! From puffy cloud-like purses to more structured styles, we've seen some pretty good bags this year. And on the runways there were also super cool details like feathers, chainmail, and beads that gave chic upgrades to classic silhouettes. So if you're not quite ready for the new year, you can still look back on these gorgeous 2021 bag trends—and shop them now because they'll still be stylish for years to come.
Want even more trend and runway inspo? Check out the overall 2021 trends, and if you're looking more specifically for next year's fashion, click for ALL the spring '22 fashion, bag, shoes, and jewelry trends. We got that ish covered.
Chunky Chain Straps: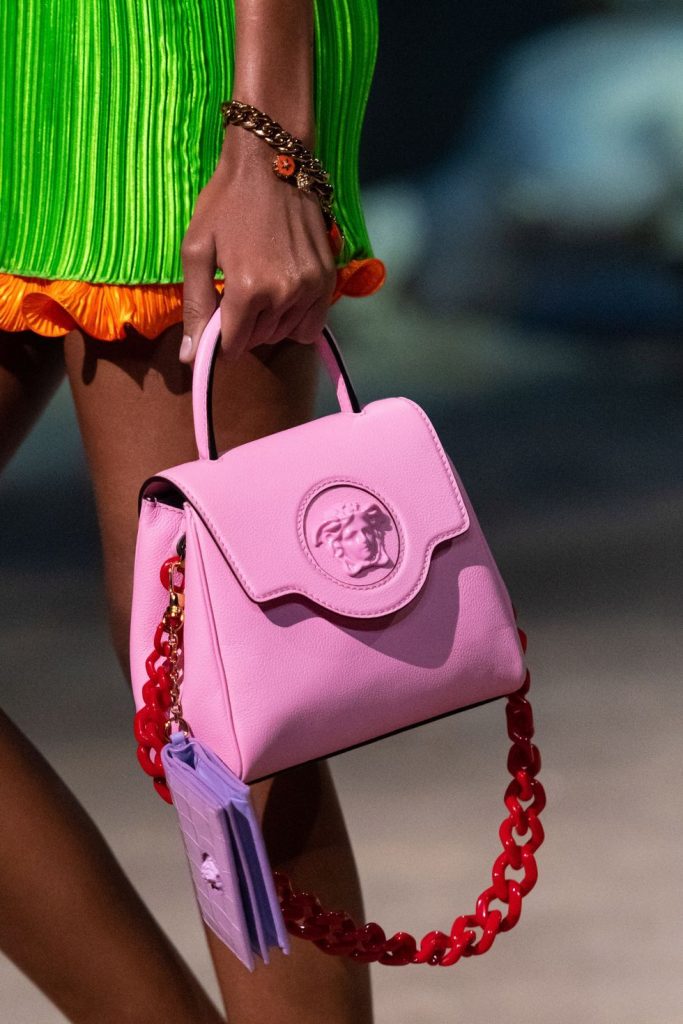 One of the coolest trends to come out to the SS21 shows is the acrylic chain, which is like an extra accessory for your bag.
Lijadu Croc-Embossed Leather Shoulder Bag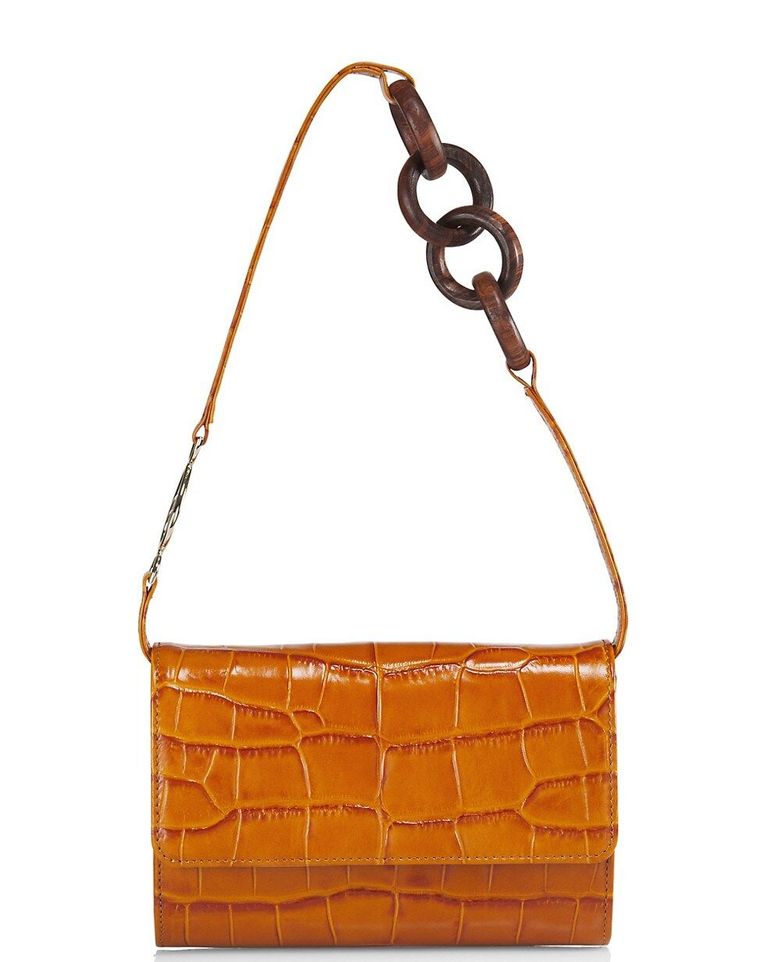 Brother Vellies' croc-embossed bags feature a wooden chainlink detail on just part of the strap to give it an extra pop.
Off-White Bike Wallet Bag
Or you can always go with a tried and true metal chain, like this one on one of KARA's best-selling designs: the bike wallet.
Super Textured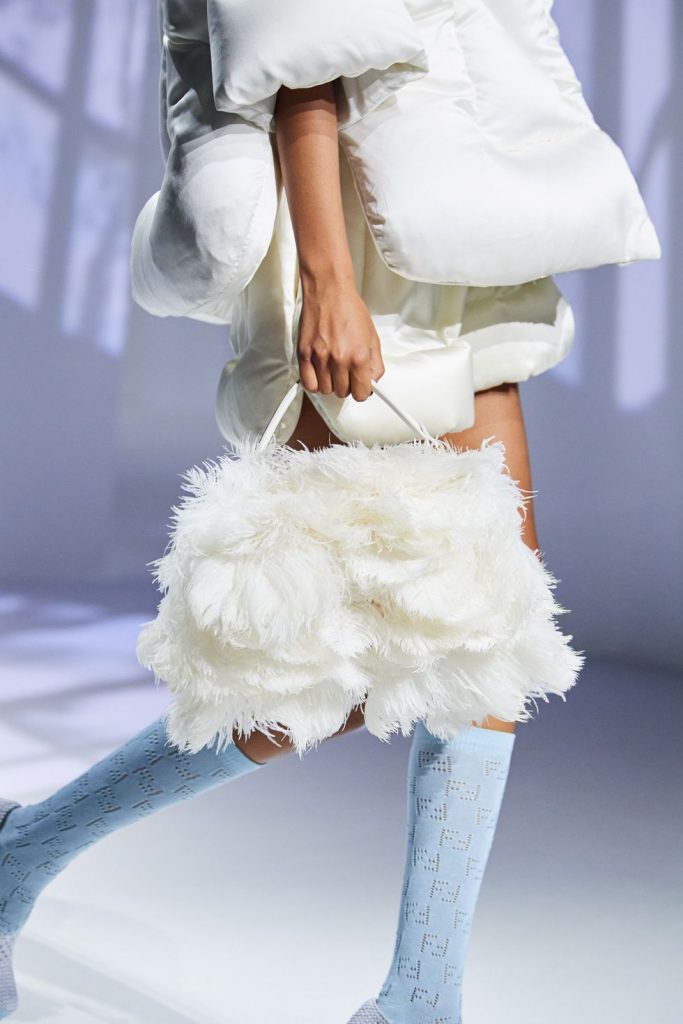 This fluffed-up style is a perfect way to dress up any day- or night-time look.
Kuei Mini Leather Crossbody Bag in Pink Shearling at Nordstrom
Doesn't this just look like the coziest bag ever?!
Black Faux Feather Shoulder Bag
This smol feathered purse is a chic, textured addition to any wardrobe. It's the perfect size for just the essentials.