Hostels are one of the most affordable and convenient ways to explore a city. Not only do they offer tight quarters and communal living, but they're also a great resource for travelers. There's something for everyone at a hostel, from budget-friendly options to hippie havens. And whether you're looking for an undiscovered gem or just a place to crash for the night, check out Hostel World for all your needs. In this blog post, we will detail some of the best features of Hostel World and how it can benefit your travel experience. From price comparisons to user reviews, read on to find out everything you need to know about this invaluable resource.
What is Hostel World?
Hostel World is a website that offers travelers an affordable place to stay while on their travels. Hostels are typically much cheaper than staying in hotels, and can offer a more authentic travel experience. Hostel World also has a wide variety of hostels around the world, from beach resorts to ski lodges. Hostel World offers detailed information about each hostel, including ratings and reviews from past guests.
The Different Types of Hostels
Hostels are a great resource for budget-minded travelers everywhere. Whether you're looking for a place to sleep before or after your travels, hostels offer unbeatable rates and a comfortable stay.

Here are the different types of hostels:

Preference Hostels: These hostels cater to students, young professionals, and solo travelers who want to meet other travelers and make new friends while on their trip. They often have lower rates than standard hostels and come with additional amenities like breakfast or dinner.

Backpacker Hostels: These hostels are perfect for independent travelers who don't mind sharing a room with others. They usually have clean rooms and friendly staff who can help you plan your trip.

Bed & Breakfast Hotels: If you're looking for an affordable stay that doesn't involve sleeping in a dormitory or on the ground, consider staying at a bed & breakfast hotel. Some include breakfast in their rates, so you'll be able to start your day off right.
Pros and Cons of Hosteling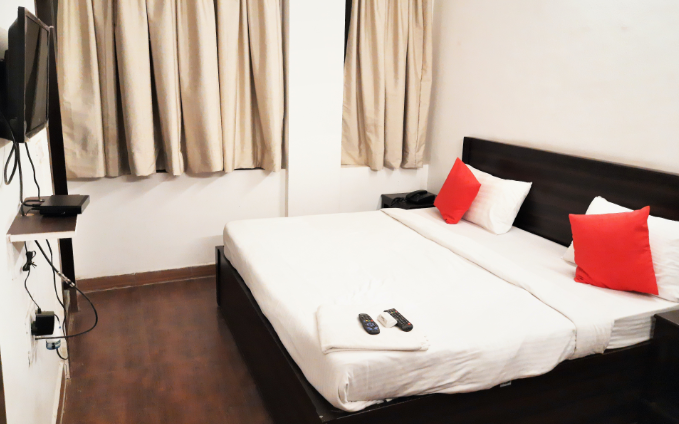 Hosteling is a great way to meet new people, get to know the city you're visiting, and save money on your travel expenses. However, there are also some cons to be aware of before choosing to hostel for your next trip. Here are the pros and cons of hosting in a hostel:

Pros of Hosteling

1. Meeting new people is always fun, and hostels are a great place to do it.
2. Hostels often offer discounts on food and drinks, which can save you a lot of money on your travel budget.
3. You'll have access to shared bathrooms and showers, so you won't have to waste time waiting in long lines or worrying about taking care of your hygiene while traveling.
4. You can often find discounted rates on room rentals in hostels, making them an affordable option when compared to other types of accommodations like hotels or Airbnb apartments.
5. If you're looking for an active traveler's paradise, many hostels offer outdoor activities like hiking or biking trails nearby.
6. If you're traveling on a budget, hosting at a hostel may be your best option since they tend not to charge as much for bed and breakfast accommodations as other forms of accommodation do.
7. Many young people enjoy staying at hostels because they often provide an backpack-friendly environment where guests can store their belongings in communal lockers rather than having them stored in their rooms all the time.
What to Expect When Visiting a Hostel
When visiting a hostel, expectations should be set realistically. Generally speaking, hostels are not luxurious, and some may not even offer showers or toilets. That said, there are many great reasons to stay in one! Hostels typically offer dorm rooms with either six or eight beds, which can be a great deal for budget-minded travelers. They also often have common areas such as kitchens and lounges where travelers can meet and share stories. Some hostels even have private rooms that can be rented out for an additional fee.

Hostels also offer a wealth of information and services for travelers. Most will have maps of the area and staff who are more than happy to help plan your trip. Hostels also frequently offer tours and activities such as pub crawls and nightlife recommendations. In addition, many hostels provide free Wi-Fi access which is great for staying connected while on the go.
Our Recommendation: Hostelworld Website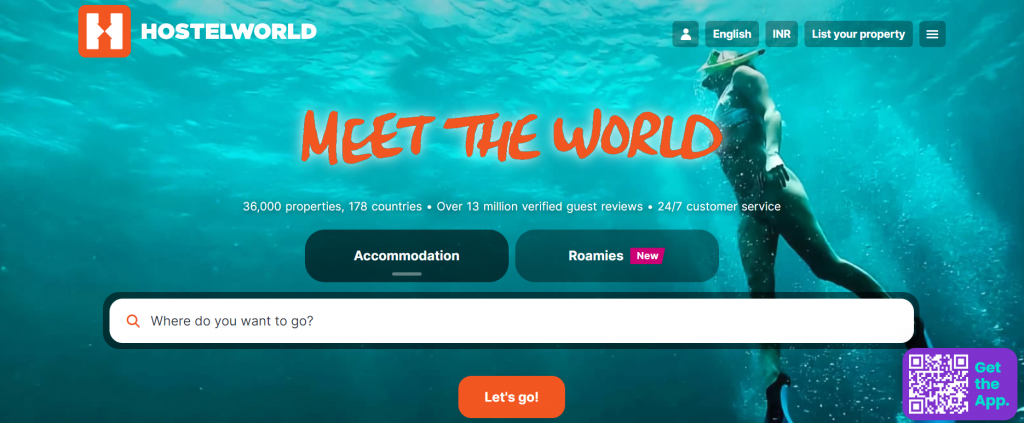 If you're looking for a place to stay on your travels, count on Hostelworld.com. This website is invaluable for finding affordable places to sleep, no matter where you are in the world.

Hostelworld has an extensive selection of hostels in every country and city, from small bed-and-breakfasts to large international franchises. It's also got a handy search feature that lets you find just the right place without having to wander around aimlessly.

You can book online or use their phone app, which makes checking availability and making reservations easy. And if there are any problems with your reservation, Hostelworld's customer service is top notch. So if budget is important to you and you want to find the best deals on hostels anywhere in the world, check out Hostelworld first!
Hostelworld Group (HSW), formerly Web Reservations International, is the world's leading hostel-focused online booking platform.