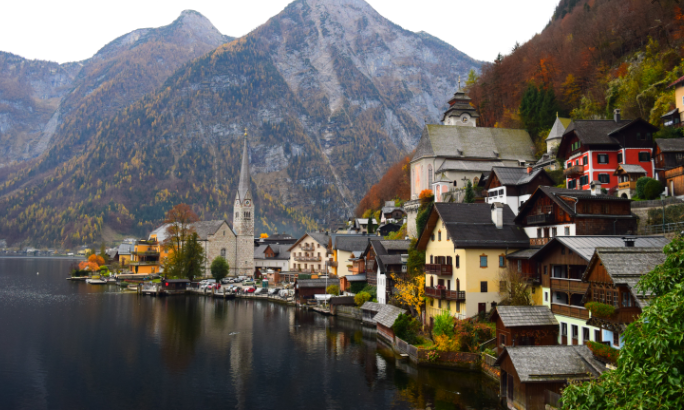 Have you ever dreamed of seeing all of Europe by train or bus? If so, now may be the time to make that dream a reality. European rail travel is experiencing a resurgence, and there are plenty of great reasons to take advantage of it. From beautiful landscapes to rich history, Europe has something for everyone. And whether you're looking to explore on your own or join up with a tour group, this guide will help you get started. From routes and prices to packing tips and more, read on for everything you need to know about exploring Europe by train and bus.
What is the Europe train and bus network like?
The European train and bus network is vast and varied, with trains connecting major cities in each of the member states. The continent's infrastructure is some of the best in the world, with a number of high-speed rail lines linking major metropolitan areas. Buses are also a popular mode of transport across Europe, serving smaller towns and rural areas. Many routes operate throughout the night as well as on weekends, making them an excellent option for travellers looking to save on accommodation costs. There are also a number of intercity buses that connect major European cities and offer an affordable way to get around.
How to plan your trip using the Europe train and bus network
Planning your trip using the Europe train and bus network can be a daunting task, but by following these simple steps you'll be well on your way to an unforgettable journey. Before you begin planning, it's important to understand how the various rail networks in Europe work.

The most important rail network is the European Union (EU) rail network, which covers all of the member countries of the EU. The other main networks are national rail networks operated by each country.

When planning your trip, it's important to consider both the direct route between two destinations and the indirect routes that can save you time and money. The direct routes will take you through more scenic countryside, but they may also be more expensive. The indirect routes may be cheaper and skip some of the beautiful scenery, but they may also take longer and involve more transfers.
Which trains and buses travel between which European countries?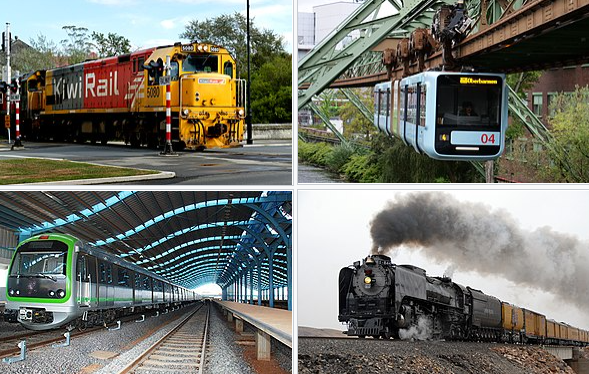 When it comes to exploring Europe by train and bus, the options are practically endless. This comprehensive guide will outline the best ways to travel between different European countries, based on your budget and needs.

Trains can be a great way to get around if you're on a tight budget. Many routes run through beautiful countryside, and the trains typically offer cheaper rates than buses. If you're planning to spend more time in one particular country, then a rail pass might be a better option for you. There are also special rail routes that take you directly to some of Europe's most famous tourist destinations, like Venice or Paris.

One downside of trains is that they can be slower than buses when travelling between smaller towns and villages. However, rail trips usually offer more scenic views. If speed is your main concern, then bus trips might be a better option for you. Buses are generally much cheaper than trains, and they can get you where you need to go quickly.
How much does it cost to travel by train or bus in Europe?
There is no one answer to this question as the cost of travelling by train or bus in Europe will vary depending on your destination, length of journey, and whether you are travelling alone or with others. In general, however, a ticket from city centre to city centre on a local train will cost between €3 and €8 (£2-£5), while tickets from town to town on buses will typically be cheaper at around €1-€3 (£0.70-£1.50). Prices can also be higher if you are travelling during peak travel times or during holidays.

In some cases, it may also be possible to combine rail and bus journeys into one trip, saving on both the price of the ticket and the amount of time spent travelling. For instance, it is possible to buy a combined bus and rail ticket from Berlin to Prague for around €20 (£16). Other popular combined rail and bus trips include Paris – Nice (€60 (£48)), Amsterdam – Copenhagen (€35 (£27)), and Madrid – Barcelona (€56 (£45)).
What are the benefits of exploring Europe by train and bus?
If you're thinking about traveling to Europe by train or bus, here are some of the benefits: – Flexibility: You can customize your trip to fit your needs. – Views: From the train window, you can see rolling hills and farmland, quaint villages and impressive castles, river banks and wooded mountain ranges. – Value: Trains and buses are affordable ways to get around Europe. – Connections: If you're planning on spending a few days in one place and then moving on, trains and buses make it easy to do so by providing connections between different parts of the continent. – Culture: Rail travel gives you a chance to explore different parts of European culture. You'll see the stunning architecture of old towns and cathedrals, the vibrant lifestyle of bustling cities, and the agricultural landscape dotted with picturesque villages.
Our Recommendation: Trainline Website

Trainline.com is a great resource for researching train travel options throughout Europe. The site provides detailed information on each of the countries' rail systems, as well as listings of all the available trains and bus routes. You can also find out how much it'll cost you to travel each way, read user reviews, and compare prices for different types of tickets. If you're flexible about when you want to travel, Trainline has a variety of journey plans that can fit any itinerary.
We are Europe's leading train and coach app. To put it simply, we are a one-stop-shop for train and coach travel. Every day, we gather routes, prices, and travel times from over 270 rail and coach operators in 45 countries, so that everyone can buy tickets quickly and save time, effort, and money.
We stay one step ahead, so all of our customers don't have to, we are making it easier for them to buy the best ticket for their journey with giving them live, personalised travel information on the go via our awesome app.   We offer a comprehensive collection of travel options to our customers, as well as unique, AI-driven information to help them make the best decisions.