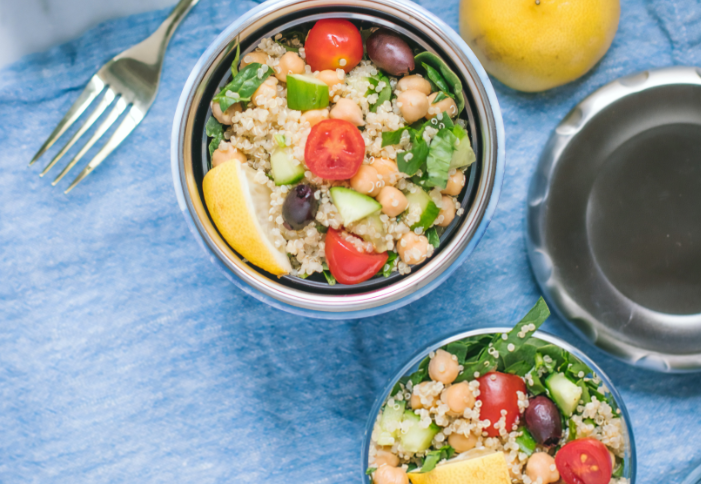 Are you always on the go but still want to enjoy cooking nutritious meals at home? Meet Hello Fresh – your answer to meal planning and preparation made easy! With a variety of recipes, fresh ingredients delivered right to your doorstep, and step-by-step instructions that make cooking enjoyable and stress-free, Hello Fresh is perfect for busy people who want to cook more at home. In this blog post, we'll explore why Hello Fresh is a game-changer for those looking for ways to simplify their mealtime routine without sacrificing quality or taste.
What is Hello Fresh?
Hello Fresh is a meal kit delivery service that provides customers with pre-portioned ingredients and recipes to cook at home. The company was founded in 2011 and has since expanded worldwide, offering a variety of meal plan options to fit different dietary needs.

The brand's mission is to make cooking convenient, accessible, and enjoyable for everyone regardless of their skill level or busy lifestyle. Each week, Hello Fresh offers a rotating menu of over 20 recipe choices that are easy-to-follow and take about 30 minutes to prepare.

All ingredients included in the kits are fresh, high-quality products sourced directly from farmers and suppliers. Plus, they come in eco-friendly packaging that can be easily recycled or reused.

Hello Fresh aims to simplify the meal planning process while still allowing people to enjoy home-cooked meals without all the hassle of grocery shopping or coming up with ideas on their own.
How Hello Fresh Works
Hello Fresh is a meal kit delivery service that provides customers with fresh, pre-measured ingredients and easy-to-follow recipes to cook delicious meals at home. The process of using Hello Fresh is simple, convenient, and affordable.

Firstly, you need to sign up for an account on the Hello Fresh website or app. Once registered, you can choose your meal plan based on your dietary preferences and family size. There are different plans available such as Classic Plan, Veggie Plan or Family Plan.

Next step is choosing your weekly menu from the options provided by HelloFresh's team of chefs. You have the option to edit meals according to your taste buds preference or dietary requirements.

Once you've selected your meals for the week, all the necessary ingredients will be delivered straight to your doorstep in a recyclable box along with recipe cards detailing step-by-step instructions for each dish.

Each meal only takes around 30 minutes (or less) from start to finish – perfect when time is limited! With everything pre-portioned out in exact measure amounts there's no waste either meaning it's also budget friendly too!

Users find this system so convenient especially if they want something quick but healthy while giving them more time back into their day!
The Benefits of Hello Fresh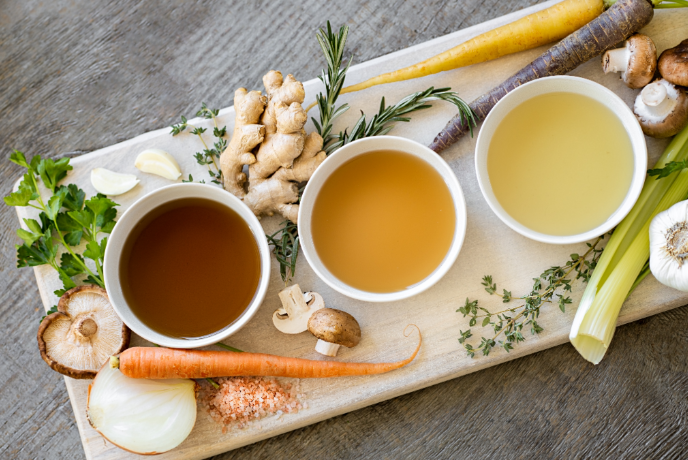 Hello Fresh is a meal delivery service that provides perfectly portioned ingredients and easy-to-follow recipes right to your doorstep. This service has numerous benefits, making it the perfect solution for busy people who want to cook more at home.

Firstly, Hello Fresh saves you time. Instead of spending hours planning meals, shopping for groceries and prepping ingredients, all the hard work is done for you. With Hello Fresh, all you need to do is choose your meals from their extensive menu and wait for them to arrive.

Secondly, using Hello Fresh can save you money. By providing exactly what you need in each recipe, there's less waste meaning fewer trips to the grocery store and ultimately lower food expenses. Additionally,Helllo fresh offers competitive pricing compared with other meal delivery services on the market.

Thirdly, Hello Fresh helps improve cooking skills! Their step-by-step instructions are clear and concise while still encouraging creativity in your kitchen as well as introducing new flavors and techniques into your repertoire.

Lastly but most importantly , using HelloFresh promotes healthy eating habits . The company uses high-quality ingredients like lean proteins,sustainable seafood,and farm-fresh produce ensuring that every meal delivers balanced nutrition without sacrificing taste or quality.

Overall,the benefits of using HelloFresh make it an excellent choice for anyone looking to simplify meal planning while still enjoying delicious homemade meals without breaking the bank!
Hello Fresh Recipes
Hello Fresh offers a variety of recipes to suit different dietary needs and preferences. From vegetarian options to family-friendly meals, there's something for everyone. Their recipe cards are easy to follow, making them perfect for both novice and experienced cooks.

Each week, Hello Fresh curates a menu with different meal options that you can choose from based on your taste preferences. You can switch up your weekly selections or skip the week altogether if you'll be too busy to cook.

The ingredients in each recipe are carefully measured out and pre-portioned so that there's little waste. This makes it an economical option as well since you only buy what you need.

With Hello Fresh recipes, all the prep work is done for you – from chopping vegetables to marinating meats. All that's left is cooking the meal using their simple step-by-step instructions.

If you're looking to expand your culinary skills and try new foods, Hello Fresh has got you covered with their international cuisine offerings such as Korean beef bulgogi bowls or Middle Eastern-spiced chicken kebabs.

Hello Fresh takes the guesswork out of meal planning by providing delicious recipes along with delivering fresh ingredients right at your doorstep.
How to Get Started with Hello Fresh
Getting started with Hello Fresh is incredibly easy. First, you need to create an account on their website by providing your email address and basic personal information. Once you have created an account, you can choose from a range of meal plans that suit your dietary preferences.

After selecting the meal plan, choose the delivery date for the first box. Hello Fresh delivers boxes filled with fresh ingredients and recipe cards directly to your doorstep, so make sure someone is available to receive it.

Once you receive the box, unpack it and check all ingredients against the recipe card provided. After that, follow step-by-step instructions given in those recipes while using fresh ingredients provided by Hello Fresh to cook healthy meals at home easily.

If any issues arise during this process or if there are any questions about how something works when setting up their account or choosing which meals they want delivered each week – don't hesitate! Contact customer support via online chat or phone call 24/7 for help!

Getting started with Hello Fresh is simple and intuitive – perfect for busy people who want to enjoy cooking without spending hours at grocery stores!
Hello Fresh : The Best Website To Learn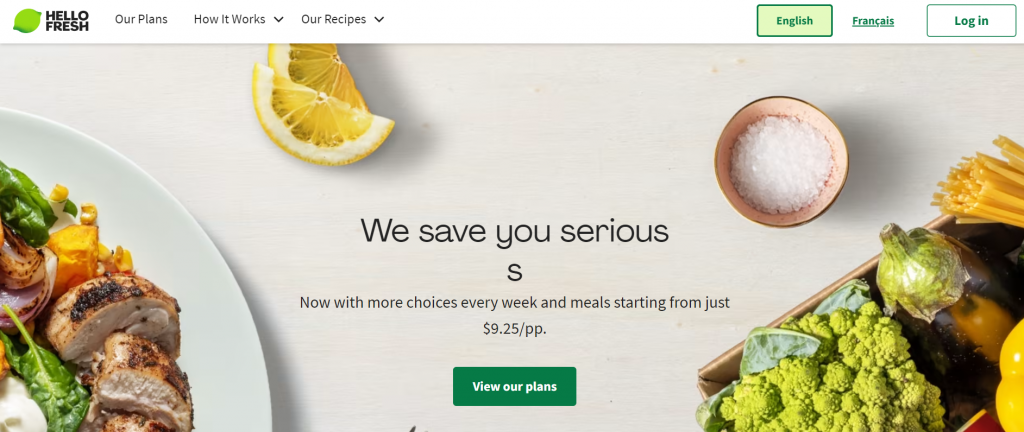 To sum it up, Hello Fresh is the perfect solution for busy people who want to cook more at home. With its easy-to-follow recipes and convenient delivery service, cooking healthy and delicious meals has never been easier. Whether you're a beginner or an experienced cook, Hello Fresh provides everything you need to make tasty dishes in no time.

And if you ever need some extra help or inspiration, Hello Fresh's website is the best place to learn. From cooking tips and tutorials to blog posts and community forums, there's always something new to discover on their site.

So why not give Hello Fresh a try today? You'll be amazed at how much time and energy you can save while still enjoying homemade meals that are both nutritious and satisfying. With Hello Fresh by your side, cooking will become your favorite hobby!