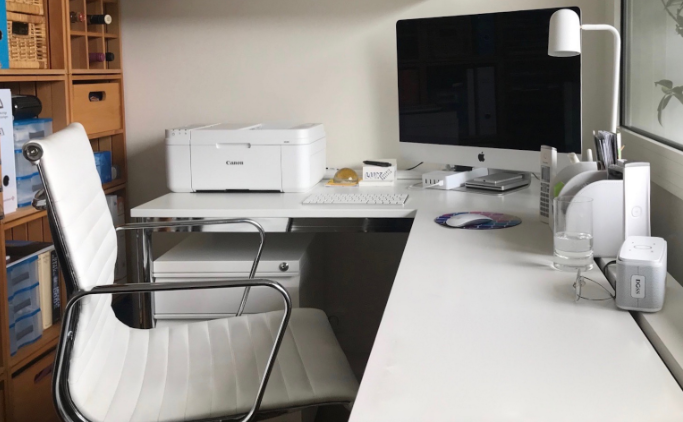 Printers are a dime a dozen these days—you can find them at your local office supply store, online, or even in the back of your house. But when it comes to finding the right one for your needs and budget, it's important to do your research first. When you know what features you need, which printer brands will work best for you and other key considerations before you buy a printer, you can make an informed decision that will leave you with a high-quality machine and plenty of satisfied printing projects. In this article, we'll discuss everything you need to consider when buying a printer – from features to brands and more. Read on for more details!
The Different Types of Printers
Printers come in all shapes and sizes, each with their own unique features. Here are some of the most popular types of printers on the market:

Inkjet Printers: Inkjet printers are the most common type of printer. They use a cartridge filled with liquid ink that is sprayed onto the paper to create images and text. Inkjet printers are typically used for home and small office applications.

Laser Printers: Laser printers use a laser beam to draw images onto a drum, which then transfers the image onto paper. Laser printers are fast and efficient, making them ideal for large office settings.

Solid Ink Printers: Solid ink printers use solid blocks of ink instead of liquid ink cartridges. The ink is melted and transferred onto the paper, resulting in sharp images and text. Solid ink printers are typically more expensive than other types of printers but they offer superior print quality.

Thermal Printers: Thermal printers use heat to transfer images or text onto special thermal paper. Thermal printers are often used in POS systems or for printing labels and receipts.
Features to Consider When Buying a Printer
When buying a printer, it is important to consider the features that are most important to you. Some features to consider include:

-Print quality: How clear and sharp do you need your prints to be?
-Print speed: How fast do you need your printer to be able to print?
-Connectivity: What type of connectivity does the printer have? USB, Ethernet, Wi-Fi, etc.
-Paper handling: Does the printer have automatic duplexing (two-sided printing)? Can it handle different types and sizes of paper?
-Cost per page: How much will it cost you to print each page? This includes the cost of ink or toner cartridges.
-Ease of use: How easy is the printer to set up and use? Is the software user-friendly?
The Best Printer Brands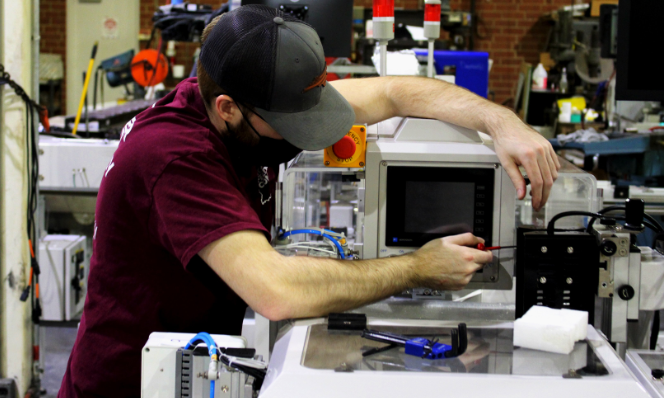 There are a few factors to consider when purchasing a printer. The type of printer, the features offered, and the price are all important. But, one of the most important factors to consider is the brand. Not all printer brands are created equal. Some are better than others in terms of quality, customer service, and price. Here are some of the best printer brands on the market:

HP: HP is one of the leading printer brands on the market. They offer a wide range of printers for both home and office use. HP printers are known for their quality, durability, and customer service.

Canon: Canon is another top-rated printer brand. Their printers are known for their high-quality prints and long-lasting ink cartridges. Canon also offers excellent customer service and a wide variety of printing options.

Epson: Epson is another excellent choice for a printer brand. Their printers offer high-quality prints, long-lasting ink cartridges, and a variety of features. Epson also has great customer service and offers a wide range of printing options.
How Much Should You Spend on a Printer?
When it comes to printers, you can find models that range in price from around $50 to over $1,000. So, how much should you spend on a printer?

The answer depends on your needs and budget. If you just need a basic printer for occasional printing, then you can probably get away with spending less than $100. However, if you need an all-in-one printer that can handle high-volume printing, scanning, and copying, then you'll likely need to spend more.

Here are a few things to keep in mind when setting your budget for a printer:

Print quality: If you need professional-quality prints, then you'll need to spend more on a printer that offers high resolutions.

Print speed: If you need to print large quantities of documents quickly, then you'll want a printer with a high print speed.

Ink costs: Inkjet printers tend to be cheaper upfront than laser printers, but they usually have higher ink costs over time. Laser printers typically have higher initial costs but lower long-term running costs.

Features: If you need advanced features like automatic duplexing or wireless connectivity, then you'll need to spend more on a feature-rich model.
Buy Them From Staples Website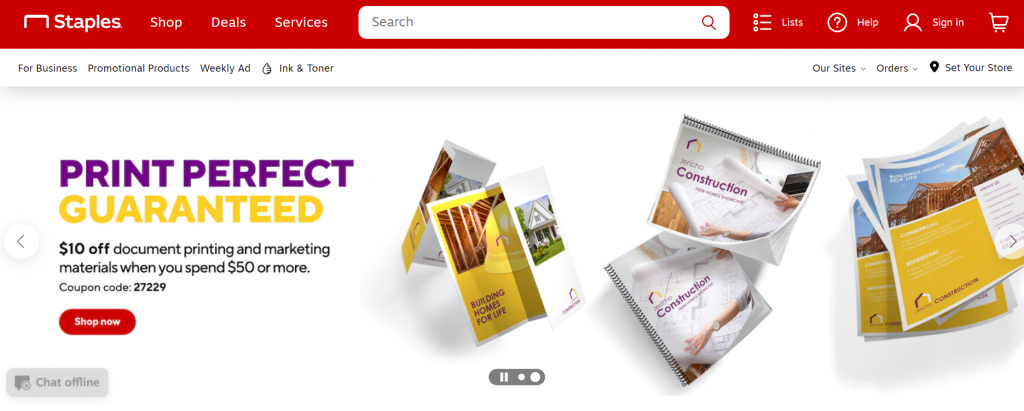 When you buy a printer from the Staples website, you'll be able to take advantage of a few different features. First, you'll be able to choose from a variety of different brands. There are many different types of printers on the market, so it's important to find one that fits your specific needs. Second, you can read customer reviews before making your purchase. This is a great way to get an idea of what others think about the printer you're considering. Finally, you'll be able to take advantage of Staples' price match guarantee. This means that if you find a lower price for the same printer elsewhere, Staples will match it.