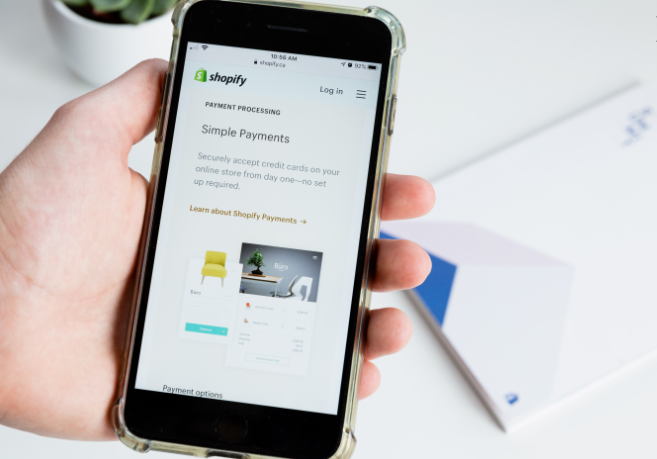 Are you a small business owner looking for the perfect platform to create your website? Look no further than Shopify! This e-commerce giant has become one of the leading platforms in recent years, and it's easy to see why. With its user-friendly interface, endless customization options, and tailored support for small businesses, Shopify is the best choice for anyone looking to start or grow their online business. In this blog post, we'll dive into all of the reasons why Shopify stands out among other e-commerce platforms and why it should be your top pick when creating a website for your small business.
What is Shopify?
Shopify is a cloud-based e-commerce platform that allows users to create and manage their own online store. It was founded in 2006 by Tobias Lütke, Daniel Weinand, and Scott Lake, and has since grown into one of the most popular e-commerce platforms on the market.

One of the biggest draws of Shopify is its user-friendly interface. Even for those without any technical experience, setting up an online store with Shopify is simple thanks to its intuitive design and easy-to-use tools.

In addition to being user-friendly, Shopify also offers a wide range of customization options. Users can choose from hundreds of templates or hire a designer to create a custom look for their site. From adding new pages to editing product descriptions, almost every aspect of your website can be customized according to your preferences.

Another advantage of using Shopify as your e-commerce platform is its ability to integrate with other apps and tools seamlessly. Whether you need social media integration or shipping solutions like USPS or FedEx – all are available through the app marketplace which makes it easier than ever before!
Shopify's Ease of Use
Shopify's Ease of Use is one of its most attractive features. Signing up for Shopify is easy, and the setup process is straightforward. Even if you have no experience with website design or coding, you can create a professional-looking online store in just a few clicks.

One reason why Shopify stands out from other ecommerce platforms is that it offers an intuitive user interface. The dashboard lets you manage your entire store from one place, including inventory management, order fulfillment, and shipping options.

Furthermore, Shopify has an extensive app store where you can find tools to help simplify tasks such as marketing and customer service. These apps are easy to install and integrate seamlessly into your online store.

Another benefit of using Shopify is that it offers 24/7 customer support through phone, email or live chat. So if you run into any issues while setting up your online store or managing orders later on down the line – help will always be available at all times!

Shopify's ease-of-use makes it an ideal platform for small business owners who want to focus on growing their company rather than spending time figuring out how to use complicated software!
Shopify's Customization Options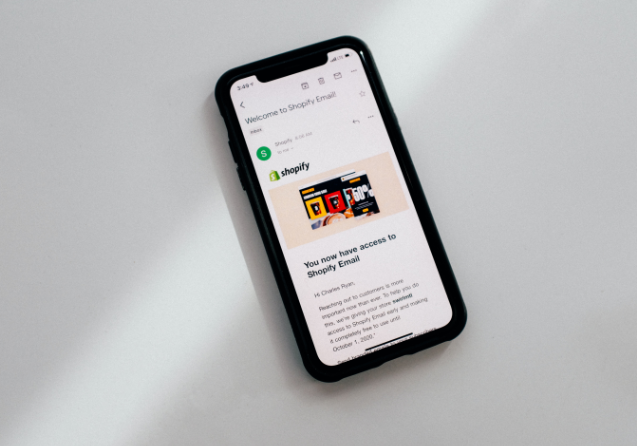 Shopify offers a wide range of customization options to help small business owners create unique and professional-looking websites. One of the key features is its user-friendly drag-and-drop interface, which allows users with little to no coding experience to easily customize their website's design.

With Shopify's customizable themes, businesses can choose from hundreds of designs that fit their brand and vision. From modern and sleek to rustic and charming, there are themes for every style preference.

In addition to pre-made templates, Shopify also provides a robust set of tools for customizing layouts, fonts, colors, images, and more. This flexibility enables businesses to tailor their online store's appearance in line with their branding strategy.

Moreover, Shopify supports third-party app integrations that add even more functionality and customization possibilities. These include apps for social media integration or SEO optimization so that your small business can stand out from the competition.

Shopify excels at providing an intuitive platform where small business owners have complete control over how they present themselves online. By offering several different levels of customization options catering both novice website creators or experienced designers alike helps them achieve success in e-commerce.
Shopify's Support for Small Businesses
Shopify has been designed with small businesses in mind, which is reflected in the exceptional support that it offers. When you choose Shopify as your e-commerce platform, you can expect to receive top-notch customer service and technical assistance every step of the way.

Whether you need help setting up your online store or have questions about how to customize your theme or add new products, Shopify's support team is always available to assist you. You can reach them by phone, email, or live chat 24/7.

Moreover, Shopify also provides a wealth of resources for small business owners through its extensive documentation and comprehensive guides. These resources cover everything from marketing strategies to shipping logistics and are designed specifically for entrepreneurs who want to grow their online business.

In addition to these core features, Shopify has built a community of users who share their experiences and best practices on forums such as Reddit and Facebook groups dedicated to e-commerce. This community-driven approach means that even if there isn't an official answer readily available from the company itself, chances are someone else has experienced something similar before and can provide insight into how they solved it.

When it comes down to choosing an e-commerce platform for your small business website needs – one that will offer great customer service alongside helpful resources – look no further than Shopify.
Alternatives to Shopify
While Shopify is a popular e-commerce platform for small businesses, it's not the only option available. Some alternatives to Shopify include WooCommerce, Magento, and BigCommerce.

WooCommerce is a plugin for WordPress that transforms your website into an online store. It's free to use but requires some technical knowledge to set up. On the other hand, Magento is more suitable for larger businesses with complex needs as it offers advanced customization options and features at a higher price point.

BigCommerce offers similar features to Shopify such as ease of use and customizable templates but may be better suited for businesses looking to sell across multiple channels such as Amazon or eBay.

Ultimately, the choice between these platforms will depend on various factors such as budget, business size and complexity of needs. It's important to carefully evaluate each option before deciding which one suits your business best.
Our Recommendation: Shopify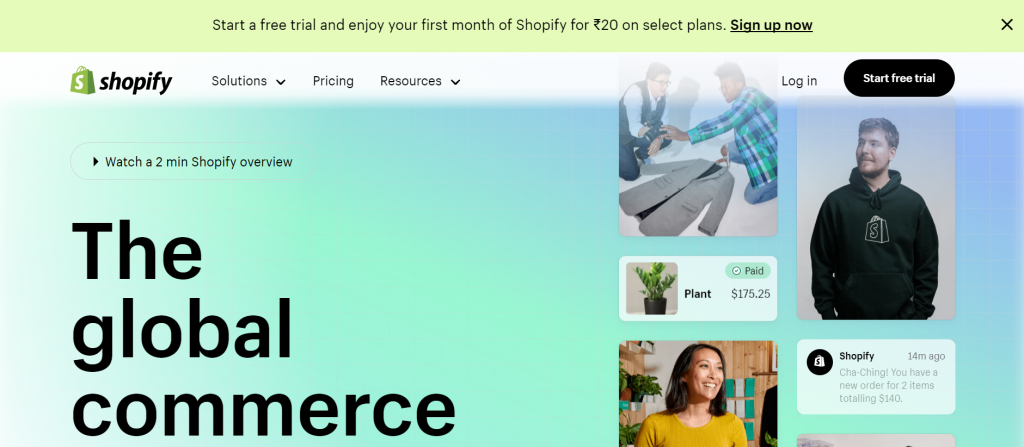 After considering the various factors that make a great platform for small business websites, we believe that Shopify is the best choice. Its ease of use, customization options, and support for small businesses are unmatched by any other e-commerce platform.

Not only does it offer a range of features to help you create an online store quickly and easily, but its extensive app store means there's almost no limit to what you can do with your website. Plus, with pricing plans suitable for all budgets and sizes of businesses, Shopify truly offers something for everyone.

So if you're looking to take your small business online or want to improve your existing e-commerce site, consider giving Shopify a try. With its user-friendly interface and powerful tools at your disposal, building a successful online presence has never been easier!