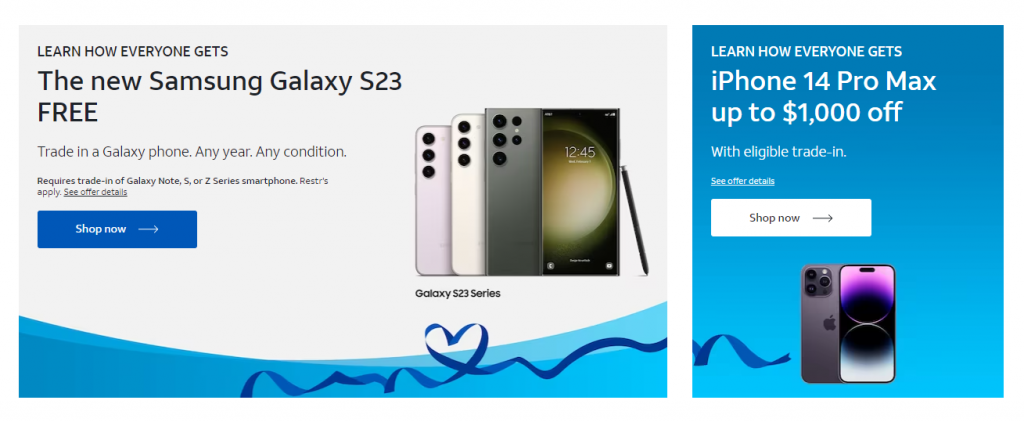 Looking for the right telecommunications provider can be a daunting task, especially for businesses that rely heavily on their communication systems. With so many options available in the market today, it's important to choose one that not only fits your needs but also offers benefits that make operations smoother and more efficient. In this blog post, we'll discuss five reasons why you should consider AT&T as your go-to telecommunications provider. From its variety of services to wide coverage area and affordable rates, along with a long-standing reputation and discounts offered exclusively to businesses – we've got you covered! So let's dive into why AT&T benefits are essential for your business.
1: AT&T offers a variety of services
AT&T is a telecommunications provider that offers an array of services to businesses. From mobile and wireless plans to internet connectivity, cloud solutions, and more – AT&T has got you covered.

One of the notable services offered by AT&T is its mobility plan, which provides options for business owners who need reliable connectivity on-the-go. This service allows them to stay connected with their employees and clients even when they are out of the office.

Additionally, AT&T's internet plans provide high-speed and reliable connections for seamless online operations such as video conferencing, file sharing, and customer support.

Another impressive service provided by AT&T is its cloud solutions. These allow businesses to store data in secure virtual servers accessible from anywhere at any time while also providing backup options in case of emergencies.

With the variety of services offered by AT&T tailored specifically for businesses' needs- it's clear why they're a top choice among many industries seeking efficient communication systems.
2: AT&T has a wide coverage area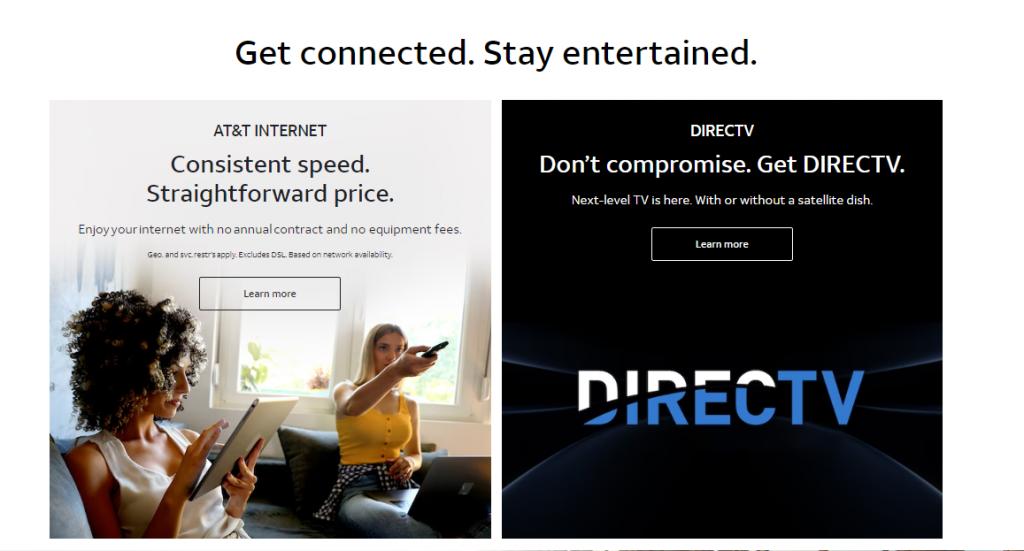 One of the key benefits of AT&T for businesses is its wide coverage area. With its extensive network, AT&T offers reliable and consistent service to customers across the country. Whether your business operates in a major city or a remote rural area, you can count on AT&T's coverage to keep you connected.

AT&T's coverage also extends beyond just traditional phone and internet services. They offer connectivity solutions such as SD-WAN (Software-Defined Wide Area Network) that enable businesses to connect multiple locations together with ease.

Moreover, AT&T has made significant investments in expanding their 5G network infrastructure which promises faster data speeds and lower latency rates compared to previous generations.

The ability to stay connected at all times is essential for any business in today's fast-paced digital landscape. By choosing AT&T as your provider, you can rest assured that your team will have access to high-quality communication services no matter where they are located.

If having reliable coverage is important for your business operations, then it makes sense to choose a provider like AT&T who has invested heavily in expanding their network infrastructure over time.
3: AT&T offers affordable rates
When it comes to choosing a telecom provider for your business, budget is always a significant consideration. Fortunately, AT&T offers affordable rates that cater to businesses of all sizes.

Whether you need mobile phone plans or internet services, AT&T has a wide range of packages tailored to meet different budgets and needs. They understand the importance of value for money in today's competitive market and strive to offer their customers an excellent deal.

Moreover, with AT&T's affordable rates come quality products and services. You don't have to compromise on service quality just because you're paying less than other providers charge. With AT&T, you can rest assured that you're getting an exceptional level of service at an excellent price point.

They also offer discounts for bundled packages that allow businesses to get multiple services under one plan at lower prices. This feature helps small businesses save up while still enjoying top-notch telecommunication services from a reputable provider like AT&T.

Choosing AT&T as your business telecom partner means getting great value without sacrificing quality or reliability – something every business owner wants!
4: AT&T has a long-standing reputation
When it comes to choosing a telecommunication provider for your business, having a reputable company can make all the difference. AT&T has been in the industry for over 140 years and has established itself as one of the most recognized providers in the US.

Their reputation is built on providing reliable and innovative services that cater to businesses of all sizes. As technology continues to evolve, AT&T continuously adapts its services to meet these changing needs while maintaining high standards of customer service.

AT&T's commitment to quality is highlighted by their recognition from various organizations such as J.

D Power & Associates, which named them "Highest Ranked Wireless Network Quality Performance" for six consecutive times since 2017. This recognition speaks volumes about their reliability and dedication towards serving their customers.

Moreover, being a part of such an esteemed brand also allows businesses to benefit from access to exclusive programs like AT&T Business Circle Rewards and dedicated support from highly skilled professionals who understand your business needs.

With more than a century of experience under its belt, AT&T's long-standing reputation proves they are committed to delivering top-notch services with unwavering consistency.
5: AT&T offers discounts to businesses

AT&T understands that businesses need to be cost-effective in order to succeed. This is why they offer a variety of discounts and special offers for business customers.

One such discount program is the AT&T Signature Program, which provides exclusive savings on wireless plans for qualifying organizations. Additionally, businesses can save money by bundling AT&T services like internet, phone, and TV.

Another great benefit of partnering with AT&T is their flexible billing options. Businesses can choose from various billing cycles that work best for their cash flow needs.

AT&T also offers device upgrade programs at discounted rates so businesses can stay up-to-date with the latest technology without breaking the bank. And if any issues arise, AT&T's customer service team is available 24/7 to assist with troubleshooting and technical support.

By taking advantage of these discounts and benefits offered by AT&T, businesses can enjoy reliable communication services while saving money in the process.
How to get started with AT&T benefits
In summary, AT&T benefits are essential for any business looking to improve its communication systems. With a variety of services offered, wide coverage area, affordable rates, long-standing reputation and discounts to businesses, AT&T is the go-to provider for reliable and efficient communication solutions.

To get started with AT&T benefits, visit their website or speak with one of their representatives. They will guide you through the process of selecting the right plan that suits your specific business needs. Once you sign up for an AT&T plan, you can enjoy seamless communication within your company and with your clients.

Don't wait until it's too late; take advantage of what AT&T has to offer today and experience the difference in your business operations!