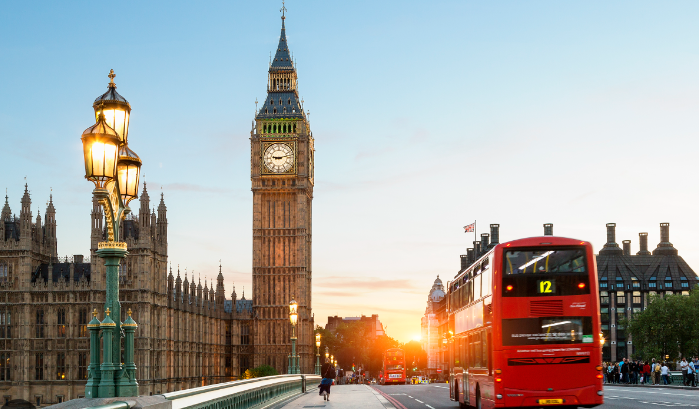 Are you tired of spending hours searching for affordable flights and hotels online? The good news is that there are several websites out there that can make your booking process much easier. These sites provide a one-stop-shop for all your travel needs, allowing you to compare prices and find the best deals without hassle. In this blog post, we'll take a look at some of the top websites for booking affordable flights and hotels online. So sit back, relax, and get ready to plan your next adventure!
Skyscanner
Skyscanner is a popular website for booking affordable flights and hotels online. The platform offers a user-friendly interface that allows travelers to search for the best deals across different airlines, travel agencies, and hotel chains. Skyscanner's unique feature is its ability to provide an overview of prices across whole months or even years.

One of the benefits of using Skyscanner is its price alert feature, which notifies you when there are price changes on your selected flight routes or destinations. This way, you can keep track of prices and book at the most opportune time.

Another great thing about Skyscanner is that it provides useful information such as baggage allowances, check-in options, and flight duration times – making it easier to choose a flight that suits your needs.

If you're looking for an easy-to-use website with plenty of options for finding cheap flights and hotel bookings worldwide then Skyscanner should definitely be on top of your list!
Momondo
Momondo is a travel search engine that helps users find the best deals on flights, hotels and rental cars. The website offers a user-friendly interface with filters that allow travelers to narrow their search according to their preferences.

One of the standout features of Momondo is its "Flight Insight" tool which provides information on the cheapest days to fly, as well as the most affordable airports for departure and arrival. This feature can be incredibly helpful in finding budget-friendly flight options.

The website also has a unique "Mix & Match" option which allows users to combine different airlines for their outbound and return flights, resulting in potentially lower prices than booking through one airline only.
Google Flights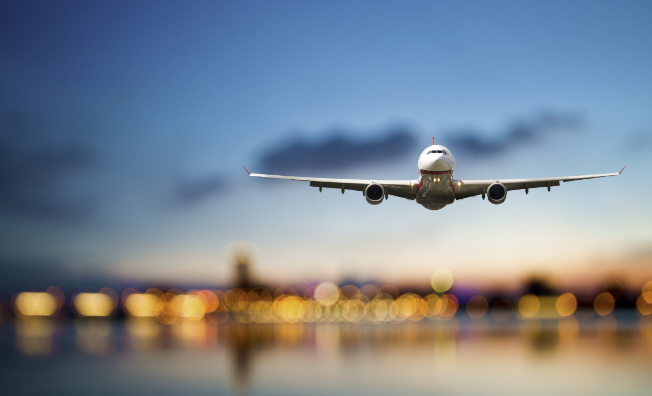 Google Flights is one of the most popular travel booking websites that allows users to search for and book affordable flights from a variety of airlines. One of the best things about Google Flights is its user-friendly interface which makes it easy for anyone to navigate.

The website has a powerful search engine that can help you find cheap flight tickets by searching multiple airlines at once. You can also filter your results based on factors such as price, airline, departure time, and duration.

Another great feature of Google Flights is its ability to track prices and send notifications when prices drop or rise. This helps users make informed decisions about their travel plans while saving money in the process.

One downside to using Google Flights is that it doesn't offer hotel bookings like some other travel sites. However, if you're only looking for affordable flights then this site should be at the top of your list.
Hipmunk
Hipmunk is another website that can help you find affordable flights and hotels online. What sets Hipmunk apart from other travel booking websites is their unique user interface that makes it easier for users to compare prices across multiple airlines and hotels.

With Hipmunk, you can search for flights by selecting your departure and arrival cities, as well as the dates of your trip. The website then displays a list of available flights along with detailed information on each flight's duration, layovers, and price.

In addition to flights, Hipmunk also allows you to search for hotels in your destination city. You can filter results based on factors like price range, star rating, amenities offered and distance from popular landmarks.

If you're looking for an intuitive platform that goes beyond just showing prices with no context or additional features this may be one worth trying out!
Travelocity
Travelocity is a travel website that enables users to book flights, hotels, car rentals, cruises and vacation packages. With over 20 years of experience in the industry, Travelocity has become one of the most reliable online booking platforms for travelers all around the world.

One of the main advantages of using Travelocity is its user-friendly interface that makes it easy for users to navigate through different options available on their platform. Moreover, they offer competitive prices on flights and hotel bookings which make them an affordable option without compromising quality.

Travelocity proves to be a great option for budget-conscious travelers who are looking for affordable deals on flights and hotels without sacrificing reliability or convenience.
Book Your Flights With Emirates Website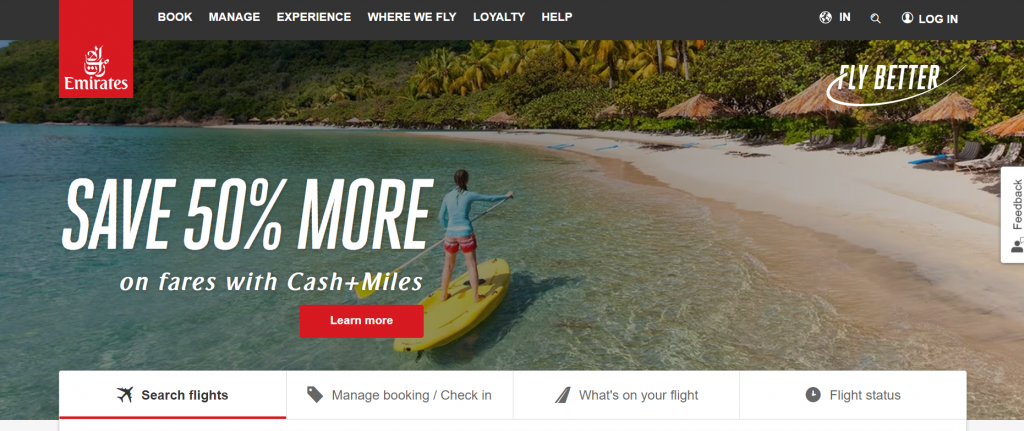 When it comes to booking affordable flights, there are many websites available at your fingertips. From Skyscanner and Momondo to Google Flights and Hipmunk, each platform offers its own unique features and benefits.

However, if you want a reliable airline with a great reputation for safety, comfort, and service, then you can't go wrong with Emirates. This airline operates an easy-to-use website that allows you to book flights from anywhere in the world quickly.

The Emirates website is user-friendly and intuitive, making it simple to find the most affordable fares for your desired travel dates. You can also easily adjust your search criteria based on preferred departure times or airport locations.

Whether you're looking for a quick weekend getaway or planning an extended vacation abroad, using the Emirates website is an excellent option for finding cheap flights without sacrificing quality. So why not give it a try on your next trip?