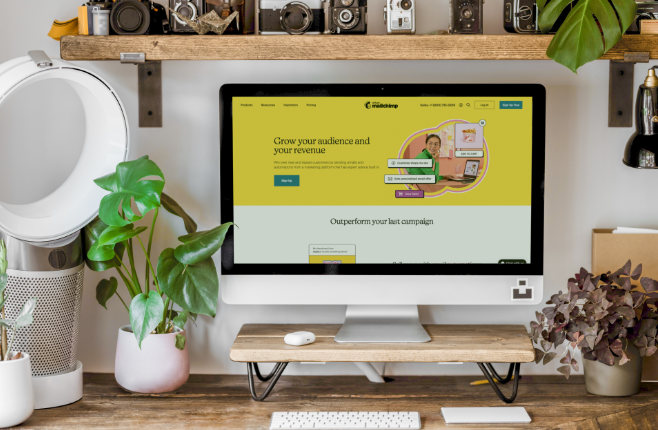 In today's digital age, having a website is no longer just an option but a necessity for individuals and businesses alike. However, creating a stunning website can be daunting, especially if you are not tech-savvy or lack coding skills. This is where website builders come in handy! Website builders provide an easy-to-use platform that allows anyone to create their own professional-looking website without any technical expertise. In this blog post, we will explore why the website builder is the ultimate tool for creating a stunning website and how it can help you achieve your online presence goals with ease!
What is website builder?
A website builder is a web-based software tool that helps individuals and businesses create their own websites without requiring them to have knowledge of coding or programming. It provides users with pre-designed templates, drag-and-drop functionality, and customization options to make the process of building a website as easy and straightforward as possible.

Website builders are generally user-friendly, making it possible for people who have never created a website before to get started quickly. They offer an intuitive interface that allows users to select from a variety of design templates, add content such as text, images, videos, and more.

With website builders' growing popularity today, there are now many different types available in the market. Some are free while others require payment depending on features offered by each platform. The best part about these tools is they allow you complete control over your site's look and feel without having to rely on expensive developers or designers.

Website builders offer an affordable solution for creating professional-looking websites with ease!
How website builder can help you create a stunning website
Website builders are an essential tool for creating stunning websites without having to invest a large chunk of your budget. With website builder, you don't need to have any coding knowledge or skills to build a professional-looking website. Website builders come with pre-designed templates and features that make the process easier and faster.

One advantage of using a website builder is its drag-and-drop interface, which allows users to customize their websites by simply dragging elements like images, text boxes, and videos onto the page. This feature eliminates the need for complex coding languages like HTML and CSS.

Another benefit of using a website builder is access to various design templates that can be customized according to your preference. You can choose from different themes depending on what suits your brand identity best.

Website builders also offer optimization tools such as SEO features that enable users to optimize their site's content for search engines easily. Users can edit titles, descriptions, meta tags, keywords & more through these built-in SEO tools.

Website builders provide an effective solution for those wanting an easy-to-use platform when creating stunning websites without investing much money or time into learning how to code.
The different features of website builder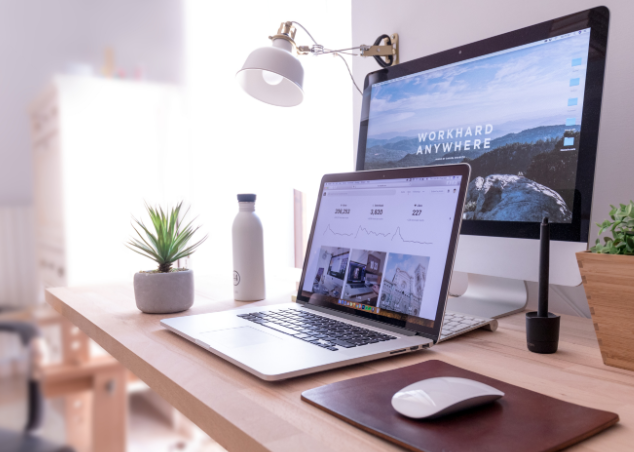 Website builders provide a wide range of features to help users create stunning websites with minimal effort. One of the most important features is the drag and drop interface, which allows you to easily add and arrange elements on your webpage without needing any coding skills.

Another key feature is the selection of templates that website builders offer. These templates are professionally designed, customizable and can be tailored to fit different types of websites such as blogs or e-commerce stores.

Additionally, website builders also have built-in SEO tools that enable webmasters to optimize their site for search engines. This includes meta descriptions, title tags, and other on-page optimization features that can boost your website's visibility in search results.

Website builder platforms also come equipped with various widgets and plugins like social media integration, contact forms, galleries etc., making it easier for users to add functionality or enhance their website's appearance.

Moreover, many website builders provide hosting services along with advanced security measures like SSL certificates ensuring safe browsing experience for visitors.

These different features offered by website builder platforms make it an ideal tool for creating beautiful websites quickly without requiring programming knowledge.
Pros and cons of using website builder
Website builders are an excellent tool for creating a stunning website without the need for coding skills. However, like any other product or service, they come with their own set of pros and cons.

Pros:
One of the most significant advantages of using a website builder is that it's user-friendly and easy to use. You don't have to be tech-savvy to create your site because everything is laid out in front of you.
Website builders also offer a wide range of templates and themes that help enhance the design process. These templates provide options for customization which can make your website stand out from others.
Another advantage is cost-effectiveness; many website builders offer free trials or low-cost plans, making them affordable even for small businesses.
Website builders also enable quick updates, meaning you can easily change content on your site as necessary.

Cons:
While there are some great benefits to using a website builder, there are also some downsides. One disadvantage is limited functionality compared to custom-coded websites since not all features may be available on certain platforms.
Customization options may be limited too due to strict template restrictions offered by specific providers; this means that your site could look similar to other sites created with the same platform.
If you're looking for more complex integrations such as e-commerce or advanced SEO optimization techniques, then using a website builder alone may not be enough.

Despite its limitations when compared with custom developed websites; Website Builders remains an excellent option for those who want an affordable way of creating beautiful sites quickly and efficiently.
How to get started with website builder
Getting started with a website builder is easy and straightforward. First off, you need to choose the right website builder that suits your needs. There are various options available in the market, each with its own set of features and pricing plans.

Once you've chosen your preferred website builder, create an account by signing up on their website. This will give you access to all the tools and resources necessary for building your stunning website.

After creating an account, select a template from the available options or start designing from scratch depending on your preference. With most builders, drag-and-drop functionality makes it incredibly simple to customize pages according to your vision.

From thereon out, add content such as images, text boxes or videos onto pages using intuitive editors offered by different site builders. Most importantly don't forget about search engine optimization (SEO) – this information helps users find sites when searching online!

Preview how everything looks before publishing it live so that any final tweaks can be made if needed!
Build Your Website With Weebly Website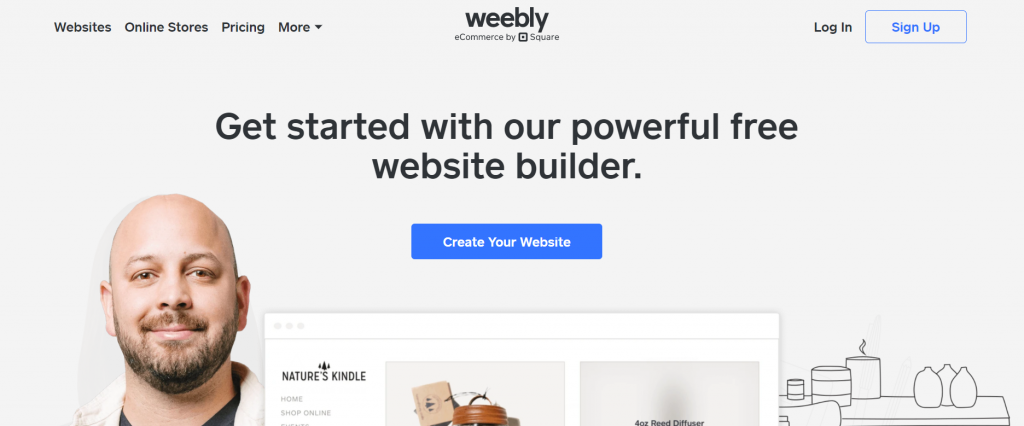 Now that you have learned why website builder is the ultimate tool for creating a stunning website, it's time to get started with building your own. Weebly Website is one of the best options out there for beginners and experienced users alike.

With Weebly, you can easily create a website without any coding skills required. The intuitive drag-and-drop interface allows you to customize every aspect of your site with ease. You can choose from hundreds of professionally designed templates or start from scratch.

Weebly offers all the features you need to create a fully functional and visually appealing website, including eCommerce functionality, social media integration, SEO tools, and more.

In conclusion (just kidding), using a website builder like Weebly will save you time and money while allowing you complete creative control over your online presence. So what are you waiting for? Start building your dream website today!