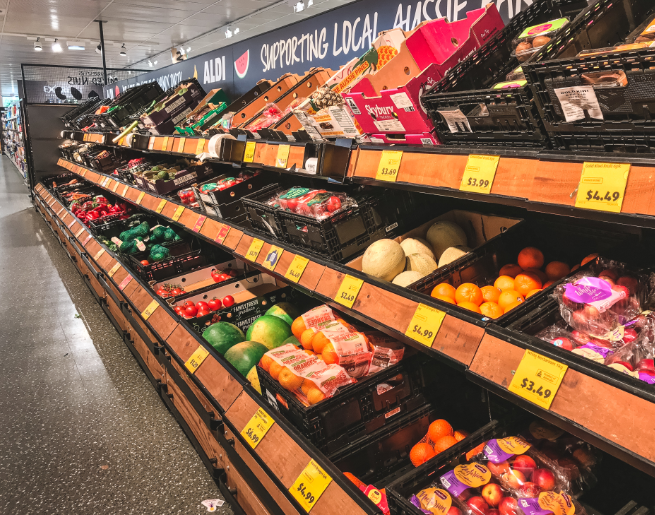 Looking to save money on your grocery shopping without compromising on quality? Look no further than Aldi – the ultimate destination for all of your grocery needs. With its unbeatable low prices, high-quality products, wide variety, and exceptional shopping experience, Aldi truly stands out among its competitors. In this blog post, we will explore why Aldi should be your go-to grocery store and why it is loved by millions of savvy shoppers around the world. So grab a cart and let's dive into the amazing world of Aldi!
Aldi's Low Prices
When it comes to low prices, Aldi is in a league of its own. From fresh produce to pantry staples and everything in between, you can fill your cart without emptying your wallet. How do they manage to offer such incredible deals? One word: efficiency.

Aldi operates on a no-frills model that eliminates unnecessary costs. They keep their stores simple and streamlined, focusing on the essentials. By doing so, they are able to pass on significant savings to their customers.

You'll notice that at Aldi, you won't find fancy displays or extravagant packaging. Instead, you'll find products displayed in their shipping boxes or stacked neatly on shelves. This minimalistic approach helps them save money on labor and presentation costs – savings which are then reflected in their prices.

Another way Aldi keeps prices down is by offering an exclusive selection of private label brands alongside popular national brands. These private label products are carefully curated and meet stringent quality standards while being sold at a fraction of the cost compared to big-name brands.

In addition, Aldi frequently offers special buys and weekly promotions that provide even more opportunities for savings. Whether it's seasonal items like grilling equipment during the summer or holiday-themed treats during winter, there's always something exciting waiting for you at unbeatable prices.

With all these factors combined – efficient operations, private-label options, and regular promotions – Aldi ensures that every trip to the grocery store feels like a victory for your budget!
Aldi's Quality Products
When it comes to quality products, Aldi is a grocery shopping destination that truly delivers. From fresh produce to pantry staples, Aldi offers a wide range of high-quality items at affordable prices.

One of the reasons why Aldi excels in providing quality products is their commitment to sourcing from trusted suppliers. They work closely with farmers and producers to ensure that their products meet rigorous standards. This means you can trust that the fruits and vegetables you buy at Aldi are fresh, flavorful, and free from harmful chemicals.

In addition to fresh produce, Aldi also offers an impressive selection of organic and gluten-free options. Whether you're following a specific dietary plan or simply looking for healthier choices, you'll find plenty of options at Aldi.

But it's not just about healthy eating – Aldi also has an extensive range of indulgent treats and gourmet goodies. From artisanal cheeses to decadent chocolates, there's something for every palate.

What sets Aldi apart is their private label brands. These exclusive brands offer great value without compromising on quality. In fact, many customers rave about the taste and quality of these store-brand products compared to more expensive name brands.

So whether you're stocking up on essentials or treating yourself to something special, rest assured that when you shop at Aldi, you're getting top-notch quality products without breaking the bank!
Aldi's Variety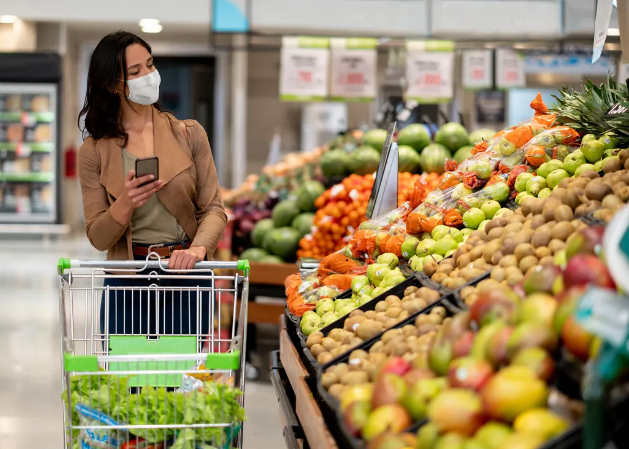 When it comes to variety, Aldi truly shines. They offer a wide range of products that cater to every need and taste. Whether you're looking for fresh produce, pantry staples, or specialty items, Aldi has got you covered.

Their selection of fruits and vegetables is always fresh and abundant. From juicy oranges to crisp lettuce, you'll find everything you need to create healthy meals for yourself and your family. And the best part? The prices are unbeatable!

But it doesn't stop there. Aldi also offers an impressive array of international flavors. Craving some Asian cuisine? They have a section dedicated solely to imported goods from countries like Japan and Thailand. Want something with a little more spice? Their Mexican food aisle is sure to satisfy your cravings.

Not only does Aldi provide variety in terms of food options, but they also offer an extensive range of household essentials. From cleaning supplies to personal care products, you can stock up on all your necessities without breaking the bank.

And let's not forget about their seasonal selections! Whether it's Halloween candy or Christmas treats, Aldi knows how to bring joy and excitement into every holiday season.

With such a diverse range of choices available at affordable prices, Aldi truly stands out as the ultimate grocery shopping destination for those who appreciate variety without compromising quality or budget constraints.

So next time you're in need of groceries, give Aldi a try and experience their incredible selection for yourself!
Aldi's Shopping Experience
When it comes to the shopping experience, Aldi definitely knows how to make it enjoyable and efficient. The store layout is clean and organized, making it easy to navigate and find what you need. You won't have to spend hours wandering around trying to locate items on your list.

One of the unique aspects of Aldi's shopping experience is their focus on efficiency. They offer a no-frills approach with limited stock keeping units (SKUs), which means they only carry the most essential products. This not only simplifies your decision-making process but also helps keep prices low.

Another great feature of shopping at Aldi is their quick checkout process. With fewer SKUs and efficient cashiers, you can expect shorter lines and faster service compared to other grocery stores.

Aldi also offers a range of convenient services like contactless payment options, bagging stations, and cart rental systems that make your shopping trip even more pleasant.

Aldi provides a hassle-free shopping experience that allows you to get in and out quickly while still finding everything you need. It's clear why so many people choose Aldi as their go-to grocery destination!
Our Recommendation: Aldi Website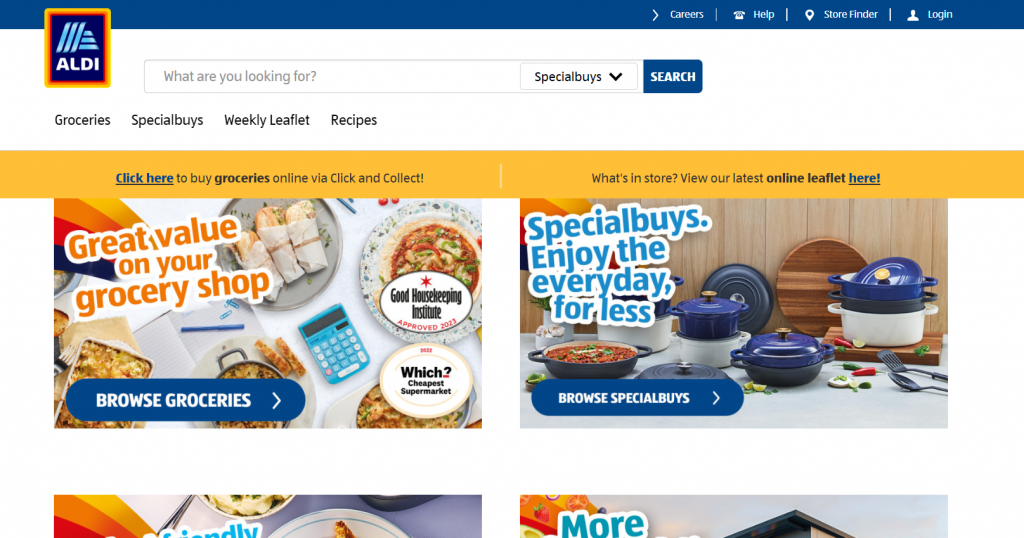 If you're convinced by now that Aldi is the ultimate grocery shopping destination, we have one more recommendation for you – visit the Aldi website. Yes, in addition to their amazing stores, they also have a convenient online platform where you can explore and shop from the comfort of your own home.

The Aldi website offers a seamless browsing experience with an intuitive interface. You can easily navigate through different categories, search for specific products, and even create personalized shopping lists. It's like having an entire store at your fingertips!

One of the best features of the Aldi website is their Special Buys section. This is where you'll find incredible deals on a wide range of products that change weekly. From electronics to home goods to seasonal items, there's always something exciting to discover at unbeatable prices.

And let's not forget about convenience! With just a few clicks, you can order your groceries online and have them delivered straight to your doorstep. No more long lines or heavy bags – just pure convenience.

So whether you prefer visiting an actual store or shopping online, Aldi has got you covered. Their commitment to low prices, quality products, variety, and exceptional shopping experiences extends beyond their physical locations and into the digital realm as well.

In conclusion (oops!), if you want affordable groceries without compromising on quality or selection, look no further than Aldi. They truly are the ultimate grocery shopping destination that will save both your money and time while ensuring satisfaction with every purchase.

Happy shopping!