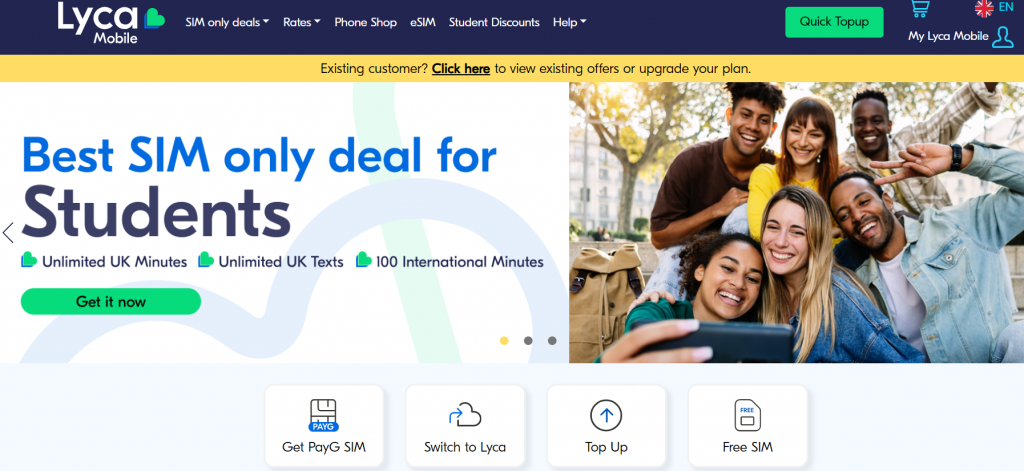 Introduction
Are you tired of spending a fortune on your monthly phone bills? Do you find yourself constantly searching for the best mobile deals that won't break the bank? Well, look no further! In today's digital age, staying connected shouldn't come at a hefty price tag. That's where LycaMobile comes in.

In this blog post, we're going to dive deep into LycaMobile and explore why it has become a go-to choice for budget-conscious consumers. From their range of affordable plans to their seamless sign-up process, we'll uncover everything you need to know about getting the most bang for your buck with LycaMobile. So buckle up and get ready to discover how you can save big without sacrificing connectivity!
What is LycaMobile?
LycaMobile is a mobile virtual network operator (MVNO) that offers affordable prepaid SIM card plans to budget-conscious consumers. Founded in 2006, LycaMobile has quickly grown to become one of the largest MVNOs in the world, operating in multiple countries across Europe and North America.

One of the key features of LycaMobile is its competitive pricing. They offer a range of plans tailored to different needs and budgets, making it easy for users to find a plan that suits them best. Whether you're looking for unlimited data, international calling options, or simply want a basic plan with minutes and texts, LycaMobile has got you covered.

In addition to their affordable prices, LycaMobile also provides great coverage through partnerships with major network operators. This ensures that customers can enjoy reliable service wherever they are.

Signing up for LycaMobile is quick and easy. Simply visit their website or download their app onto your smartphone, choose your desired plan and follow the prompts to activate your SIM card.

If you're on a tight budget but still want access to quality mobile service, LycaMobile could be the perfect option for you. With their range of affordable plans and strong network coverage, they make it easier than ever to stay connected without breaking the bank.
The Different Plans Offered by LycaMobile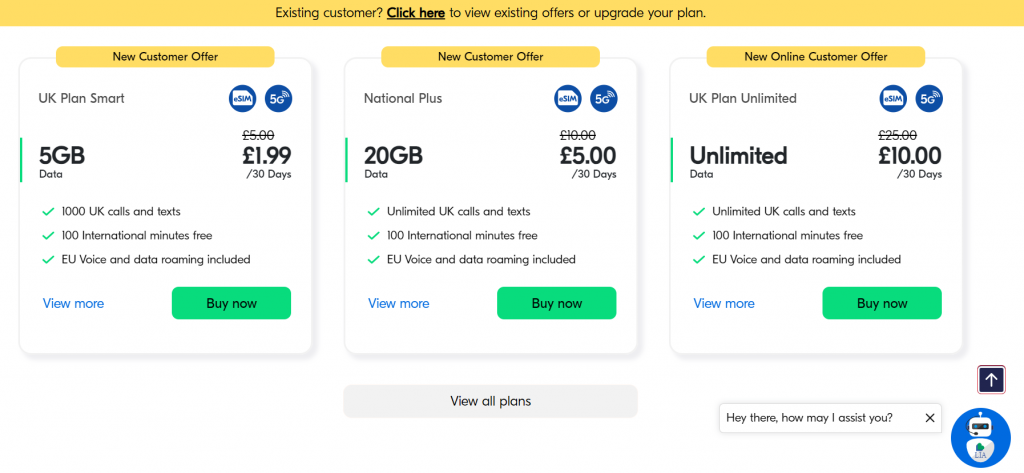 Looking for a mobile plan that fits your budget? Look no further than LycaMobile! With a range of flexible plans, they have something to suit everyone's needs.

First up, let's talk about their Pay As You Go option. This plan allows you to only pay for what you use, giving you complete control over your spending. Whether it's calls, texts, or data, you'll be charged at competitive rates with no hidden fees.

If you prefer a monthly plan, LycaMobile offers several options. The Smart Plan gives you unlimited national calls and texts along with a generous amount of data. It's perfect if you're constantly on the go and need reliable connectivity without breaking the bank.

For those who require more international calling minutes, there are also plans specifically designed for this purpose. With the International Plan Plus package, you can enjoy unlimited international calls to selected countries along with ample domestic usage.

And if that wasn't enough choice already, LycaMobile even has family plans where multiple SIMs can be linked together under one account. This is great news for families looking to save money while still enjoying all the benefits of staying connected.

Whether it's Pay As You Go or monthly plans catering to different needs like national or international calling requirements – LycaMobile has got it covered! So why not check out their website today and find the perfect plan that suits your budget and lifestyle?
Pros and Cons of LycaMobile
When it comes to finding the best SIM deals for budget-conscious consumers, LycaMobile is definitely worth considering. Like any other service provider, there are pros and cons to using LycaMobile that you should be aware of before making a decision.

One major advantage of choosing LycaMobile is their affordable plans. They offer a variety of options to suit different needs and budgets, allowing customers to find a plan that works for them without breaking the bank. Whether you need unlimited data or just a few minutes of talk time each month, LycaMobile has got you covered.

Another positive aspect of LycaMobile is their international calling capabilities. If you have friends or family abroad, this can be a huge benefit as it allows you to stay connected without incurring high international call charges. With competitive rates for international calls, you can talk for longer without worrying about your bill skyrocketing.

On the flip side, one potential drawback of using LycaMobile is limited coverage in certain areas. While they do have partnerships with major network providers to ensure coverage across most areas, there may still be some locations where signal strength could be an issue.

Additionally, customer service support from LycaMobile has received mixed reviews from users. Some customers have reported challenges when trying to reach customer service representatives or experiencing delays in getting issues resolved. This lackluster customer support experience may deter some individuals who highly value prompt and efficient assistance when encountering problems with their mobile service.

In conclusion (without actually saying "in conclusion"), while there are certainly pros and cons associated with using LycaMobile as your mobile service provider, their affordable plans and international calling capabilities make them an attractive option for budget-conscious consumers looking for reliable connectivity at reasonable prices. However, it's important to consider factors like coverage limitations and potential customer support challenges before making a final decision on whether or not to choose LycaMobile as your preferred SIM card provider.
How to Sign Up for LycaMobile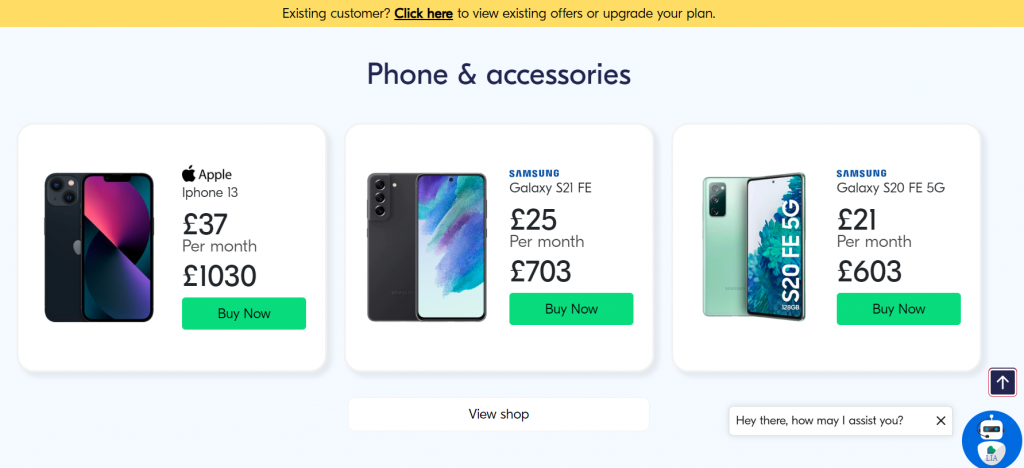 Signing up for LycaMobile is quick and easy. To get started, visit the LycaMobile website and click on the "Sign Up" button. You will be prompted to select a plan that suits your needs and budget.

Once you have chosen a plan, you will need to provide some personal information such as your name, address, and email address. You will also be asked to create an account password.

After filling in all the required details, review your order summary and proceed to payment. LycaMobile accepts various payment methods including credit/debit cards and PayPal.

Once your payment has been processed successfully, you will receive a confirmation email with instructions on how to activate your SIM card. Simply follow the steps provided to activate your new LycaMobile service.

With just a few simple steps, you can start enjoying affordable mobile services with LycaMobile! LycaMobile offers an array of flexible plans tailored for budget-conscious consumers. Whether you are looking for affordable international calling rates or generous data allowances at competitive prices, LycaMobile has something for everyone.

While there may be some limitations such as limited coverage areas or potential call quality issues depending on location, overall, LycaMobile provides excellent value for money when it comes to prepaid mobile services.

So if you're looking for an affordable way to stay connected without breaking the bank, give LycaMobile a try today! With their diverse range of plans and attractive deals coupled with reliable network coverage in many areas across the globe , they might just be the perfect fit for you!