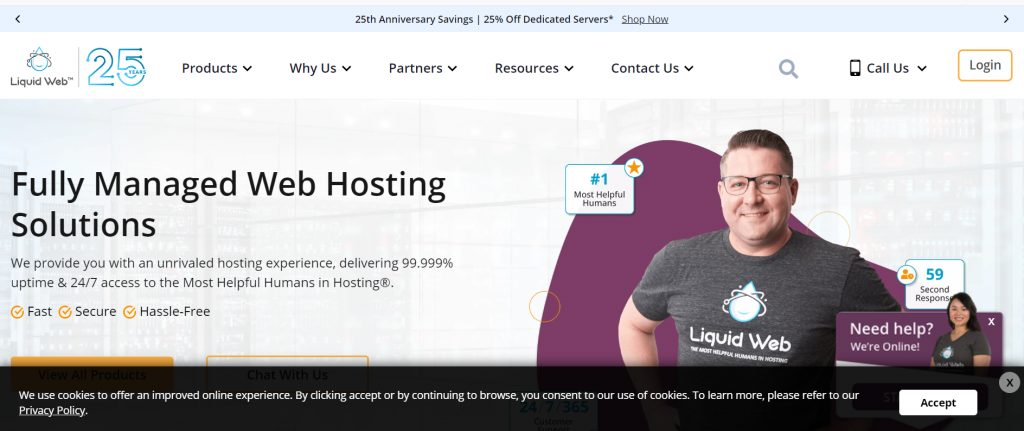 Are you tired of dealing with unreliable web hosting services that leave your website hanging? Look no further! In this blog post, we will be diving into the world of Liquidweb, a powerful and reliable web hosting provider. Whether you're an aspiring blogger, a small business owner, or an established e-commerce site, Liquidweb has got your back. With their wide range of hosting options and top-notch customer support, they are ready to unleash the full potential of your online presence. So buckle up and get ready to discover why Liquidweb is the ultimate game-changer in the web hosting industry!
What is Liquidweb?
Liquidweb is not your average web hosting provider. It's a powerhouse that has been in the industry since 1997, providing reliable and high-performance hosting solutions for businesses of all sizes. With their state-of-the-art data centers located in Lansing, Michigan, Liquidweb boasts an impressive uptime guarantee and lightning-fast website loading speeds.

What sets Liquidweb apart from its competitors is their focus on customer satisfaction. They understand that every business has unique needs and they go above and beyond to tailor their hosting services accordingly. From shared hosting to dedicated servers, managed WordPress hosting to cloud VPS, Liquidweb offers a wide range of options to cater to different requirements.

One of the standout features of Liquidweb is their exceptional customer support team. Available 24/7/365 via phone, live chat, or email, these experts are always ready to assist you with any technical issues or questions you may have. Their response time is quick and their knowledge base extensive, ensuring that you receive top-notch assistance whenever you need it.

Furthermore, Liquidweb takes security seriously. With regular backups and advanced monitoring systems in place, your website can stay protected against potential threats or data loss.

In addition to these benefits, Liquidweb also offers seamless scalability options as your business grows. Whether you're experiencing increased traffic or expanding your online presence with additional websites or applications – they've got the infrastructure capable of handling it all.

If reliability and performance are crucial for your online success (and let's be honest – they should be), then look no further than Liquidweb. Their robust infrastructure coupled with stellar customer support makes them a leading choice among businesses seeking powerful web hosting solutions.
The Different Types of Web Hosting Offered by Liquidweb
Liquidweb offers a wide range of web hosting options to cater to the diverse needs of businesses and individuals. Whether you are just starting out or have a high-traffic website, Liquidweb has got you covered.

One of their popular hosting solutions is Shared Hosting. This option allows multiple websites to share resources on a single server, making it an affordable choice for small businesses and personal websites. With shared hosting, you can enjoy features like unlimited storage, bandwidth, and email accounts.

For those who require more control and flexibility over their hosting environment, Liquidweb offers VPS Hosting. Virtual Private Servers provide dedicated resources within a shared infrastructure, giving you the power to customize your server settings and install software as per your requirements.

If you run large-scale applications or experience heavy traffic spikes on your website, then Dedicated Server Hosting might be the ideal solution for you. With this option, you get an entire physical server solely dedicated to your website's needs. This means faster performance, enhanced security measures, and complete control over server configurations.

Liquidweb also caters to businesses that prioritize data privacy by offering Private Cloud Hosting. This type of hosting involves deploying virtual machines in isolated environments with dedicated hardware resources for maximum security and reliability.

If speed is crucial for your business operations or e-commerce site success; Liquidweb provides High Performance Managed WordPress Hosting specifically optimized for WordPress-powered sites. It includes automatic updates along with advanced caching techniques designed to deliver lightning-fast loading times.

No matter which type of web hosting solution suits your needs best; Liquidweb ensures excellent uptime guarantees backed by 24/7 customer support from knowledgeable experts who are always ready to assist you with any technical issues that may arise along the way.
Pros and Cons of Liquidweb


When considering a web hosting provider, it's important to weigh the pros and cons. Let's take a closer look at what Liquidweb has to offer.

One of the biggest advantages of using Liquidweb is its reliability. With a 100% uptime guarantee, you can trust that your website will always be up and running smoothly. This is crucial for businesses who rely on their online presence to generate leads and sales.

Liquidweb also offers excellent customer support. Their team is available 24/7 via phone, chat, or email to assist with any issues or questions you may have. They are known for their quick response times and knowledgeable staff.

Another benefit of choosing Liquidweb is their wide range of hosting options. Whether you need shared hosting for a personal blog or dedicated server hosting for an e-commerce site with high traffic volume, they have plans to suit every need.

On the flip side, one potential drawback of using Liquidweb is its pricing. While they do offer competitive rates for their services, some users may find them slightly higher compared to other providers in the market.

Additionally, if you're looking for beginner-friendly features such as one-click WordPress installations or drag-and-drop website builders, these are not prominently offered by Liquidweb.

In conclusion,

Choosing a web hosting provider involves considering both the positives and negatives that come along with it. While there may be some drawbacks like pricing considerations and lack of beginner-friendly features found in other providers' offerings; however, the reliability, excellent customer support, and wide range of plans make Liquidweb an attractive choice overall.
Why Liquidweb is the Best Web Hosting Provider
Liquidweb is the best web hosting provider for a multitude of reasons. Their reliability and uptime are unparalleled in the industry. With Liquidweb, you can trust that your website will always be up and running smoothly, without any unexpected downtime or performance issues.

Another reason why Liquidweb stands out as the top choice for web hosting is their exceptional customer support. Their team of experts is available 24/7 to assist you with any technical issues or questions you may have. Whether it's through live chat, phone calls, or emails, they are prompt and knowledgeable in resolving any concerns.

Additionally, Liquidweb offers high-performance servers that are specifically optimized for speed and security. This means that your website will load quickly for visitors and benefit from robust protection against cyber threats.

Furthermore, Liquidweb provides an easy-to-use control panel that allows you to manage all aspects of your hosting account effortlessly. From setting up email accounts to installing applications like WordPress or Magento – everything can be done with just a few clicks.

Moreover, Liquidweb offers scalable solutions that grow with your business needs. Whether you run a small blog or a large e-commerce site with heavy traffic demands, they have flexible plans to accommodate your requirements without compromising performance.

Lastly but importantly – pricing options! While some might argue that their plans are slightly higher priced compared to others in the market; remember: quality comes at a cost! The investment is well worth it when considering the level of service provided by Liquidweb.

In conclusion (without using those words!), if you're looking for reliable web hosting backed by exceptional support and high-performance infrastructure – look no further than Liquidweb. They truly deliver on their promise to unleash the power of reliable web hosting!
How to Get Started with Liquidweb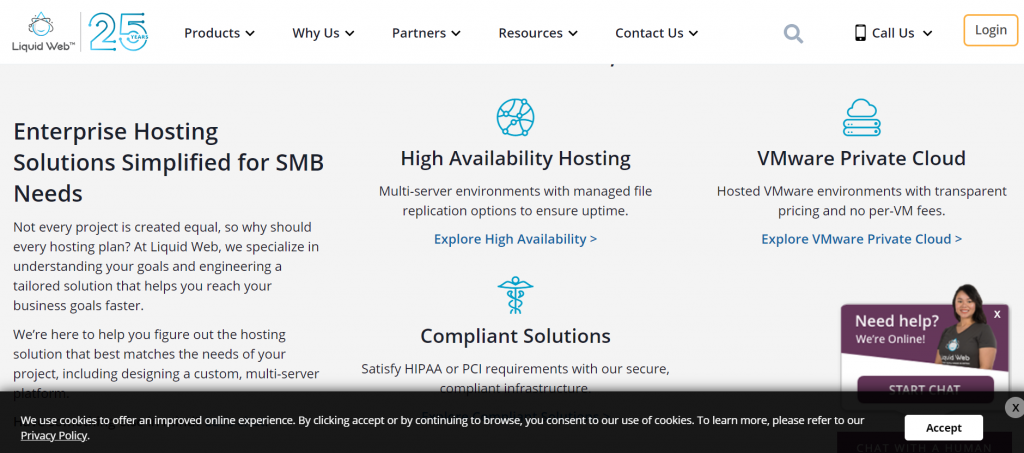 Getting started with Liquidweb is a breeze. Whether you're a seasoned webmaster or just starting out, their user-friendly interface and helpful support team will ensure that your website is up and running in no time.

To get started, simply visit the Liquidweb website and select the hosting plan that best suits your needs. From there, you can choose to register a new domain or transfer an existing one. Liquidweb also offers managed WordPress hosting for those who prefer to use this popular content management system.

Once you've selected your plan and domain, it's time to set up your website. With Liquidweb's easy-to-use control panel, you'll have access to all the tools and features necessary to customize your site to perfection. From installing plugins to creating email accounts, everything can be done with just a few clicks.

If at any point during the setup process or beyond, you encounter any issues or have questions, don't worry – Liquidweb has an exceptional support team available 24/7 via phone, live chat or ticket system. Their knowledgeable experts are always ready to assist you with any technical difficulties or provide guidance on optimizing your website performance.

In addition to their excellent customer support, Liquidweb offers a 100% uptime guarantee backed by their robust infrastructure and network redundancy. This means that your website will always be accessible by visitors without any downtime interruptions.

With its reliable web hosting services tailored for businesses of all sizes along with top-notch customer support and unbeatable uptime guarantee – it's clear why Liquidweb stands as one of the best web hosting providers in the industry.

So what are you waiting for? Unleash the power of reliable web hosting today by choosing Liquidweb as your preferred provider! Your online presence deserves nothing less than excellence.