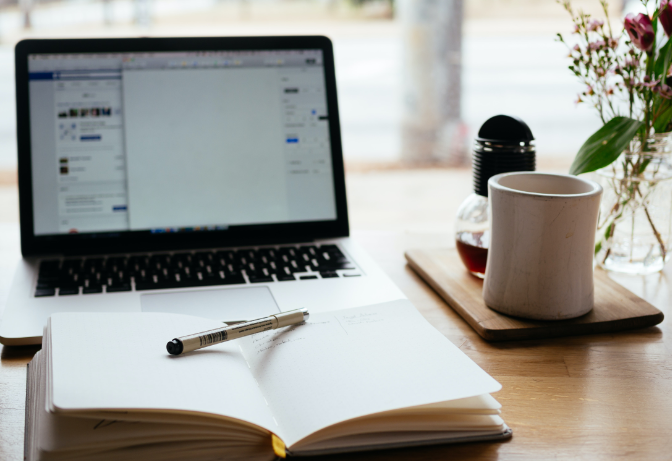 Depression is a serious mental health condition that affects more than 264 million people worldwide. Sufferers of depression can experience a range of symptoms, including feelings of hopelessness, low self-esteem, and difficulty concentrating. Fortunately, online therapy has emerged as an effective and convenient way to help those struggling with depression. This type of therapy offers individuals the chance to access professional advice in the comfort of their own home or office. In this blog post, we will discuss how online therapy can help people get rid of depression fast and easily. We will also look at the different types of online therapy available and the benefits they offer.
What is online therapy?
Online therapy is a type of counseling that is provided via the internet. It is a convenient and effective way to get help for depression, anxiety, and other mental health issues. Online therapy can be done through email, video chat, or text messaging. It is a confidential and secure way to get help from a licensed therapist.
Pros and cons of online therapy
There are both pros and cons to online therapy. One of the pros is that it can be more convenient than traditional therapy, since you can do it from the comfort of your own home. Another pro is that it can be more affordable than traditional therapy, since you don't have to pay for travel or office space rental costs. A con of online therapy is that it may not be as effective as traditional face-to-face therapy, since there's a lack of personal connection. Another con is that you may have to share sensitive information with your therapist online, which could potentially be seen by others if the security of the site is breached.
How to find a therapist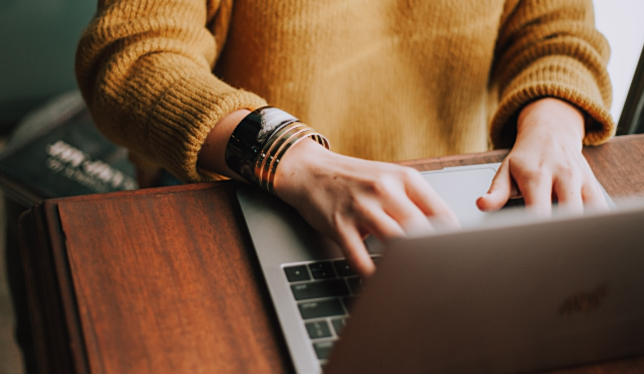 The first step in finding a therapist is to ask your primary care physician for a referral. Alternatively, you can also search the internet or look in the phone book. Once you have a list of potential therapists, you can narrow down your choices by considering things like their credentials, experience, and approach to therapy.

It's also important to make sure that you feel comfortable with the therapist. This means that you should feel safe discussing sensitive topics with them. You should also feel like they are truly listening to you and understand your unique situation.

Once you've found a therapist that you're comfortable with, you can start working on addressing your depression. This may involve working on identifying and changing negative thought patterns, developing healthy coping mechanisms, and exploring traumas or other issues from your past.
What to expect from online therapy
When you are seeking online therapy for depression, it is important to know what to expect. The first thing you should expect is to be able to find a therapist that you feel comfortable with. You will want to make sure that the therapist you choose is someone who has experience in treating depression and who uses techniques that you are comfortable with.

The next thing you should expect from online therapy is to be able to schedule appointments that fit into your schedule. You should also expect to be able to pay for your sessions online. Most therapists will accept major credit cards or Paypal.

Finally, you should expect to see results from your online therapy sessions. Many people who suffer from depression find that their symptoms improve after just a few sessions. If you do not see any improvement after a few sessions, it is important to talk to your therapist about other treatment options that may be available.
How to get the most out of online therapy
If you're like most people, you probably think that online therapy is not as effective as face-to-face therapy. However, research has shown that online therapy can be just as effective as traditional therapy, and in some cases, even more so. Here are some tips to help you get the most out of your online therapy:

1. Be honest with your therapist. It's important to be open and honest with your therapist about what's going on in your life and how you're feeling. This will help them understand you better and provide you with the best possible care.

2. Make sure to keep up with your appointments. Just like with any other type of therapy, it's important to keep up with your appointments and follow through with the treatment plan. This will help ensure that you're getting the most out of the therapy.

3. Take advantage of the convenience of online therapy. One of the great things about online therapy is that it's convenient and flexible. You can schedule sessions around your busy schedule, and you don't have to worry about traveling to and from appointments.

4. Use all the resources available to you. In addition to meeting with your therapist for regular sessions, take advantage of any other resources that are available to you through the platform. This might include blog articles, forums, or other resources that can help you during tough times.
Our Recommendation: Talkspace Website

If you are looking for an online therapy website that is both affordable and effective, we recommend Talkspace. Talkspace offers a variety of features that make it a great choice for those seeking help with depression.

One of the best things about Talkspace is that it offers a free trial. This means that you can try out the service to see if it is right for you before committing to anything. The free trial allows you to explore all of the features of the website and decide if it is something that you feel comfortable with.

Another great thing about Talkspace is that it offers a wide range of services. This includes individual therapy, couples therapy, and group therapy. This means that regardless of your needs, there is likely a service on Talkspace that can help you.

Finally, Talkspace is an affordable option for online therapy. The prices are very reasonable, especially when compared to traditional face-to-face therapy. This makes it a great option for those on a budget.

overall, we believe that Talkspace is the best option for online therapy. It is an affordable, effective option with a wide range of services. If you are looking for help with depression, we recommend giving Talkspace a try.