The best fashion blogs from the UK, America and around the world to put on your radar right NOW...
Sometimes we all need a little bit of inspiration in our lives – especially when it comes to getting dressed and all the stressful situations that can bring.
And in recent years, thanks to an array of blogging heroes, the world of fashion has become a whole lot easier to navigate.
From glossy, high-end designer-packed blogs that make us want to sell all of our worldly possessions for that one Chanel bag, to the high-street hang-outs packed with wearable – and affordable – style solutions, the best fashion blogs are all out there waiting for you to find.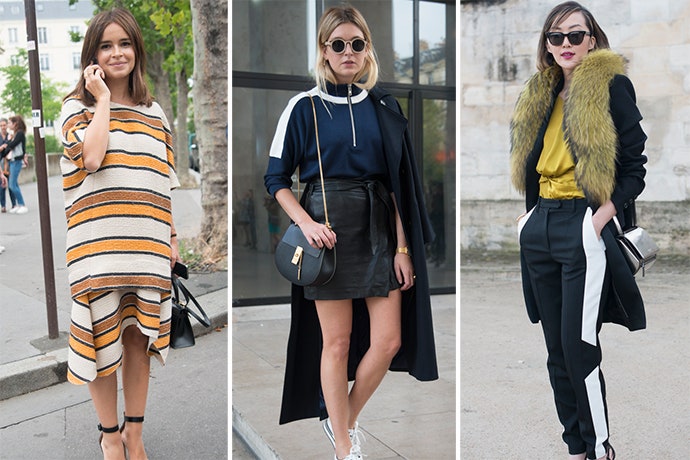 The Best-Dressed Fashion Bloggers
For many of us, getting dressed is just one more thing to do each morning, but for a select few, to put on clothing is to live—or is a living. Style bloggers have dressed their way into the hearts of the fashion cognoscenti (to occasional ire) for their devotion to flair in a world in which practicality often trumps eccentricity. Of the countless fashion bloggers, we've kept our eyes trained on these 10—all of them extraordinarily skilled practitioners of the art of dress.
Tanesha Awasthi:
Plus-size fashion and beauty blogger Tanesha Awasthi shares her fabulous outfit inspirations, style advice, and makeup tutorials. As a little girl, Tanesha dreamed of being a designer or a stylist, and she channels her love for fashion into the charming outfits that she styles and posts on her social channels. With a modern, sophisticated and ladylike style sensibility that blends Audrey Hepburn and Olivia Palermo (with a bit of occasional edge), Tanesha builds many of her looks starting with her favorite closet staples, a great pair of dark wash jeans, a tailored blazer, and classic pointy toe pump.
Rachel Richardson
Rachel Richardson is the stylish force behind the Los Angeles fashion blog "Lovely in LA." In her career as a brand strategist, fit model, creative director and fashion influencer, Rachel has inspired countless women to embrace their curves, have fun with clothing, and look and feel their absolute best. She launched her blog as a creative outlet and opportunity to share both her amazing wardrobe, and variety of available styles for other women looking to escape "the plus-size rut". Rachel's signature style blends Cali-girl coolness and poise. Her daily outfits range from colorful sundresses and sophisticated jumpsuits, to laid back jeans and blazer looks.