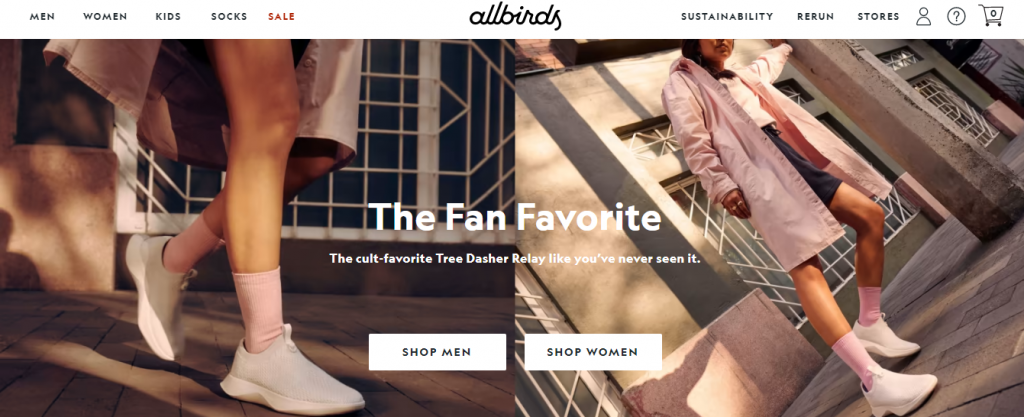 ALLBIRDS REVIEW:
People wearing Allbirds shoes told about the first time back in 2016. She claimed that these merino wool shoes from New Zealand were incredibly comfy, and they definitely appeared to be. Then, a few months later, I began to notice them all around New York City. As they appeared to be excellent travel shoes, I decided to check one pair out for myself.
I've been wearing my Allbirds Wool Runners for almost a year as of this writing, and I've spent a lot of time running on the pavement in these comfortable shoes. Because of this, I wanted to write my own Allbirds Review to share my ideas.
SHORT HISTORY OF ALLBIRDS
The Wool Runners, a pair of shoes constructed from merino wool and other sustainable/recycled materials, were the first product from Allbirds, a new shoe manufacturer from New Zealand (a nation known for its wool).
FIRST-WEAR THOUGHTS
The superfine merino wool was immediately soft and comfortable — the shoe is very slipper-like. The foam of the sole is spongy and provides a nice amount of cushion.
They're great for travel because you can easily throw these into your luggage without adding hardly any bulk/weight.
Allbirds says you can comfortably wear their shoes both with and without socks. With that in mind, I went sockless during my maiden voyage to the park with Henry. Even after a good amount of walking, I found them very comfortable straight out of the box and I've never gotten any blisters.
That said, I'm not a huge fan of wearing them without socks on longer walks. Going sockless is fine for running to the store or bumming around, but I find the comfort goes down with extended wear.
LOOKS
People are really digging the look of the Wool Runners. They're a nice blend of fashion, athletic, and casual. And they're opening a store in Europe so I'm sure you'll start seeing them all around Europe very soon.
People chose the Natural Black with Black Sole. They also have an ever-changing selection of limited-edition colors. If I were to do it all over again, I probably wouldn't get the all-black as I think having some contrast between the sole and the upper part of the shoe would be nice — but that's just personal preference.
I also like how there isn't any real branding on the shoes so it keeps with the minimalist look.
COMFORT & SIZING
After a few months of wearing my Wool Runners around the streets of NYC, I still find my Wool Runners to be perfectly comfortable. The soles have a lot of cushion and bounce. The insoles + soles actually offer a decent amount of arch support—which is fairly rare in other minimalist shoes.
WARM & COOL WEATHER WEAR
Allbirds say their Wool Runners "stay cool in the heat and warm in the cold." Well, on hot days my feet still got a bit warm and sweaty so don't expect these to be like air conditioning for your feet. That said, I didn't feel like these were too much different than other sneakers I wear and they did dry fairly quickly.
However, the Allbirds Tree Runners are much more light and breezy than the Wool Runners so they're better suited for the summer.
And now that Autumn's cooler weather has arrived in NYC, I find that my Wool Runners keep my feet comfy when I take Henry out on his nightly walks around the block.
Allbirds aren't made for rainy weather so your feet will get wet fairly quickly if you get caught in the rain.
DURABILITY
Before I got my Allbirds I read some reports that the Wool Runners' toebox had a tendency to stretch out over time. I only noticed very minimal stretching — so I did some research and it turns out that Allbirds made a few improvements in 2017 to reinforce the toe lining and tongue (they also improved the insole and made the sole more flexible).
My Wool Runners are still holding up pretty well after a few months of light to medium use. I typically wear them around the neighborhood, to the coffee shop/store, and when I take Henry for his walks. I've done a handful of multi-mile journeys with them and they're still holding up well. They're starting to show a bit of age but that's to be expected.
FINAL THOUGHTS
After spending a solid amount of time wearing Allbirds Wool Runners we can see why Allbirds has become so popular (they're now valued as a billion-dollar brand). They're cool-looking, comfortable, have fairly solid durability, and they're made using sustainable manufacturing processes. I also like their simple return process and their 30-day guarantee.
They're great shoes for wearing around the neighborhood, running errands, and urban exploration. I wouldn't hesitate to throw these into my suitcase before our next trip because they're lightweight and take up virtually no space.