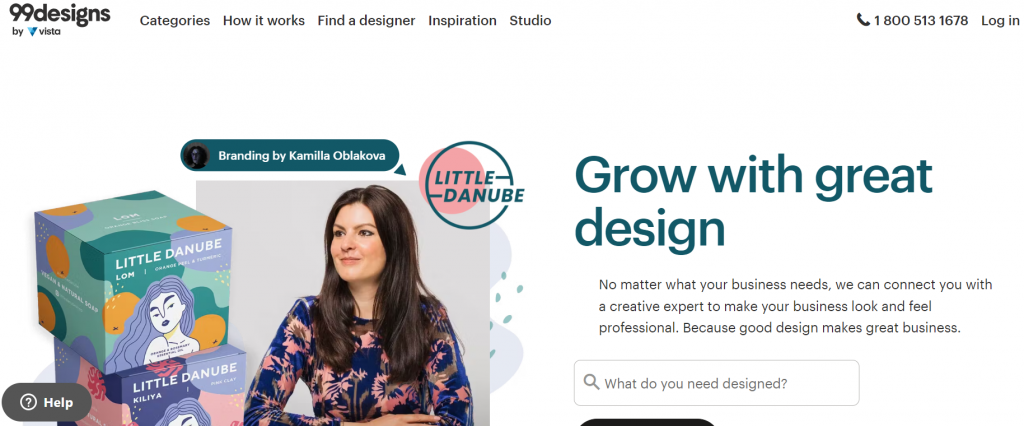 Introduction
Are you ready to make your brand stand out from the crowd? In today's highly competitive digital landscape, having a memorable and eye-catching brand identity is more important than ever. And that's where 99Designs comes in. Whether you're a small business owner, a freelancer looking to showcase your skills, or an entrepreneur with big dreams, 99Designs offers an innovative platform to help you create a distinctive and unforgettable brand presence. With its talented community of designers and seamless design contest process, 99Designs has become the go-to destination for anyone seeking top-notch graphic design services. So let's dive in and explore how this unique platform can transform your branding journey!
What is 99Designs?
99Designs is a leading online platform that connects businesses with talented designers from all over the world. It offers a unique and efficient way to create a memorable brand identity by providing access to a pool of creative professionals specializing in various design disciplines.

With 99Designs, businesses can launch design contests where multiple designers submit their ideas and concepts for the project at hand. This allows for a diverse range of designs to choose from, ensuring that clients receive options that align with their vision and goals.

The platform covers an extensive range of design categories, including logo design, web design, packaging design, and more. Whether you're starting a new business or looking to refresh your existing brand image, 99Designs has got you covered.

By harnessing the power of crowdsourcing, 99Designs enables businesses to tap into fresh perspectives and innovative ideas from designers worldwide. The competitive nature of the platform ensures that only top-quality designs make it through, guaranteeing exceptional results every time.

In addition to its contest-based approach, 99Designs also offers one-on-one projects where clients can directly collaborate with individual designers. This allows for more personalized attention and tailored solutions for specific branding needs.

Overall, 99Designs provides an accessible and efficient solution for businesses seeking professional-grade designs without breaking the bank. With its vast network of talented designers and user-friendly interface, it's no wonder why so many companies trust 99Designs as their go-to platform for creating a lasting brand identity.
How Does 99Designs Work?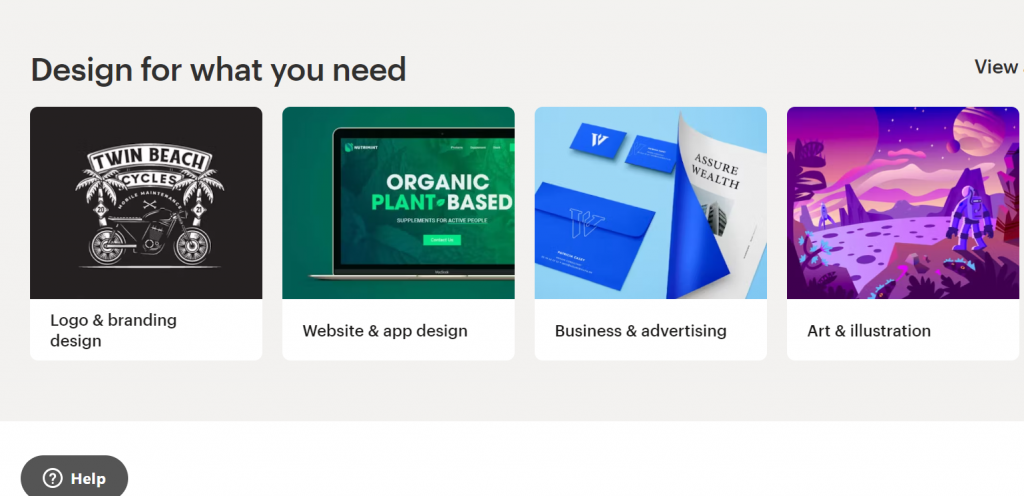 At its core, 99Designs is a crowdsourcing platform that connects businesses and individuals with talented graphic designers from around the world. The process starts by selecting the type of design project you need assistance with, whether it's a logo, website design, or even packaging.

Once you've chosen your design category, you'll be prompted to provide a creative brief outlining your vision and requirements for the project. This brief serves as a guide for designers to understand exactly what you're looking for in terms of style, colors, and overall aesthetic.

Next comes the exciting part – designers from all over will submit their unique designs based on your brief. You can then review these submissions and provide feedback to help refine and tweak them until they are just right. It's like having access to an entire team of creatives working on your brand identity!

Throughout this process, communication between clients and designers is key. With 99Designs' messaging feature, you can easily collaborate with designers in real-time to ensure that their work aligns with your vision.

Once you've selected the winning design that perfectly captures your brand identity, you'll receive all necessary files and copyrights so that you can start using it across various platforms immediately.

With its user-friendly interface and global pool of talent at your fingertips, 99Designs offers an efficient way to create a memorable brand identity tailored specifically to your needs. So if you're ready to elevate your business's visual appeal without breaking the bank or compromising quality – give 99Designs a try!
The Pros and Cons of Using 99Designs
Pros:
1. Wide Range of Design Options: With 99Designs, you have access to a diverse community of talented designers from around the world. This means you can find a design style that perfectly matches your brand's vision.

2. Customizable Design Contests: The platform allows you to launch design contests where multiple designers submit their work for your consideration. You can provide feedback and request revisions until you're satisfied with the final result.

3. Cost-Effective Solution: Compared to hiring an individual designer or agency, 99Designs offers affordable pricing options for various budgets. This makes it accessible to startups and small businesses looking for professional branding solutions without breaking the bank.

Cons:

1. Lack of Personalized Communication: While 99Designs provides a platform for interaction between clients and designers, some users may miss the face-to-face communication that comes with working directly with a designer or agency.

2. Limited Control over Designer Selection: Although there are many talented designers on 99Designs, you don't have complete control over choosing who will participate in your contest or project.

3. Time Investment Required: Running a design contest requires time and effort from the client's side as they need to provide clear briefings, give feedback on designs, and select a winner among numerous submissions.

Remember, these pros and cons should be considered based on individual needs and preferences when deciding whether to use 99Designs or explore other branding options available in the market!
Why Choose 99Designs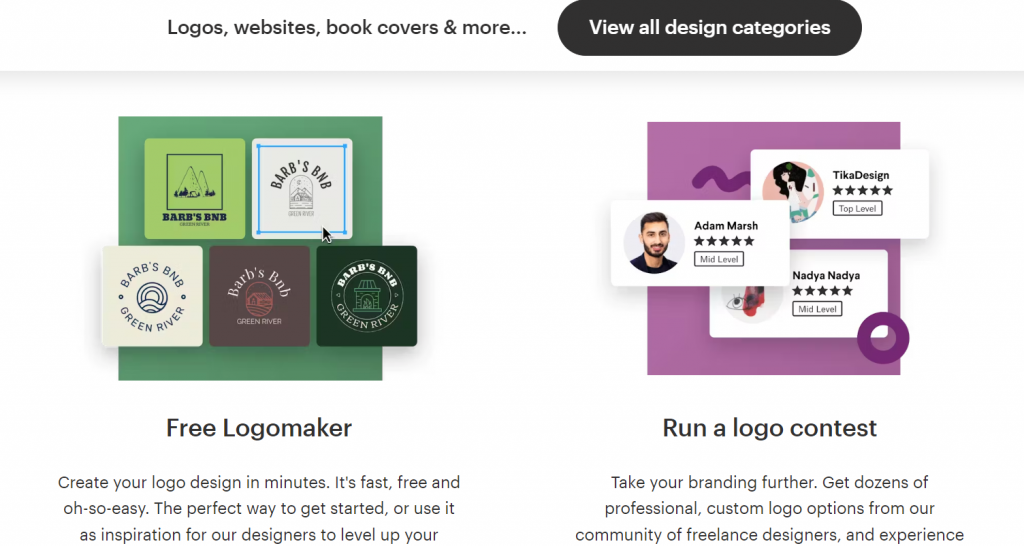 With its vast pool of talented designers, user-friendly platform, and flexible pricing options, 99Designs is truly a go-to solution for anyone looking to create a memorable brand identity. Whether you are an individual entrepreneur or a large corporation, this platform offers the perfect avenue to bring your creative vision to life.

By harnessing the power of crowdsourcing, 99Designs ensures that you have access to multiple design ideas from different perspectives. This not only saves time but also allows for more creativity and innovation in the design process. The competitive nature of the platform encourages designers to put their best foot forward, resulting in high-quality designs that will make your brand stand out.

The ability to collaborate directly with designers throughout the process is another significant advantage offered by 99Designs. You can provide feedback, request revisions, and fine-tune your design until it perfectly aligns with your vision.

Moreover, affordability is key when it comes to building a strong brand identity. With multiple pricing options available on 99Designs, you can choose what works best for your budget without compromising on quality. From contests where you set the prize amount upfront to one-on-one projects with fixed rates or hourly fees – there's something for everyone.

In conclusion (without using those exact words), if you're seeking an efficient and effective way to create a memorable brand identity that resonates with your target audience – look no further than 99Designs. With its extensive network of talented designers and seamless collaboration tools at hand, this platform empowers individuals and businesses alike by providing them with unique and compelling designs that leave a lasting impression.

So why settle for mediocrity when you can have exceptional branding? Start exploring the possibilities today with 99Designs!